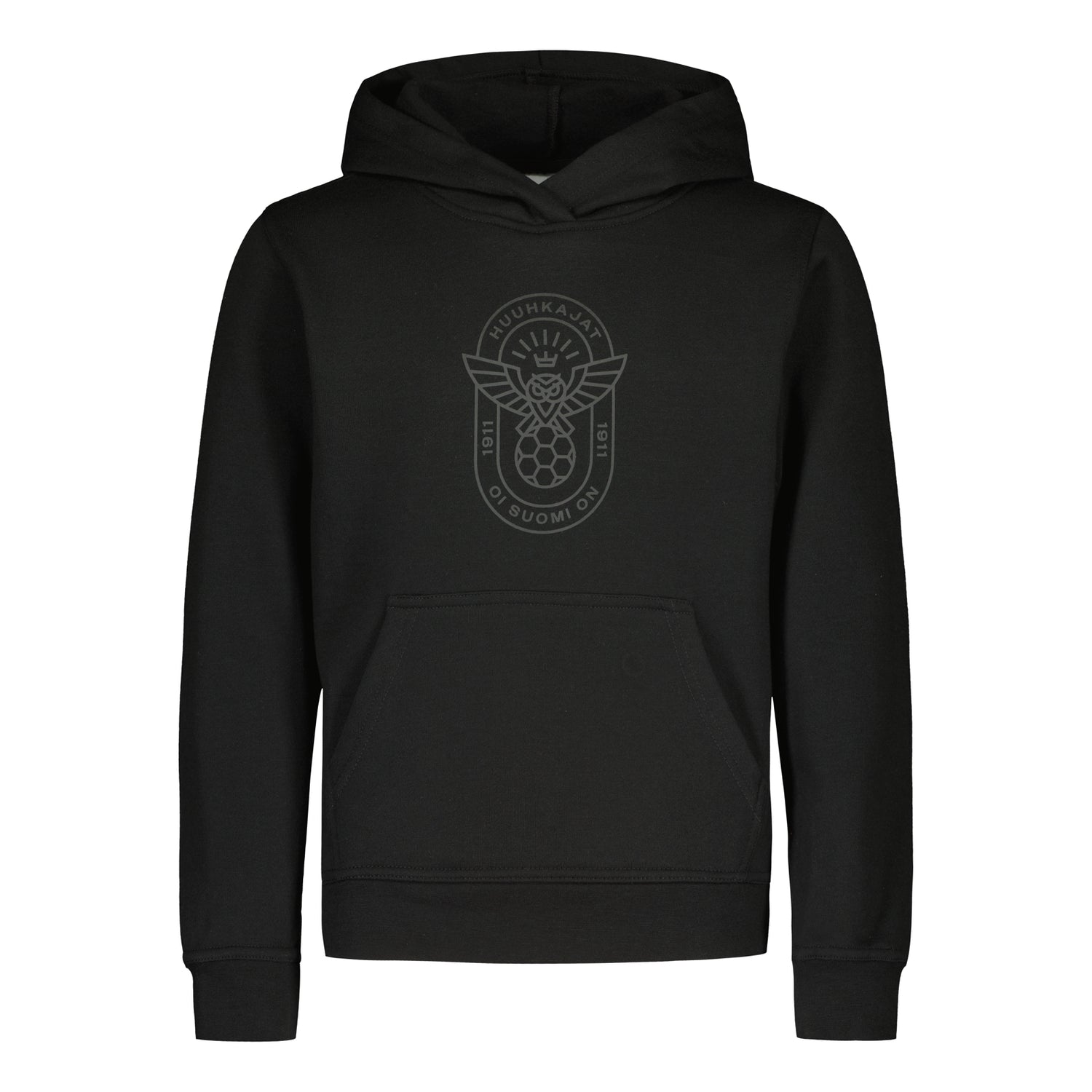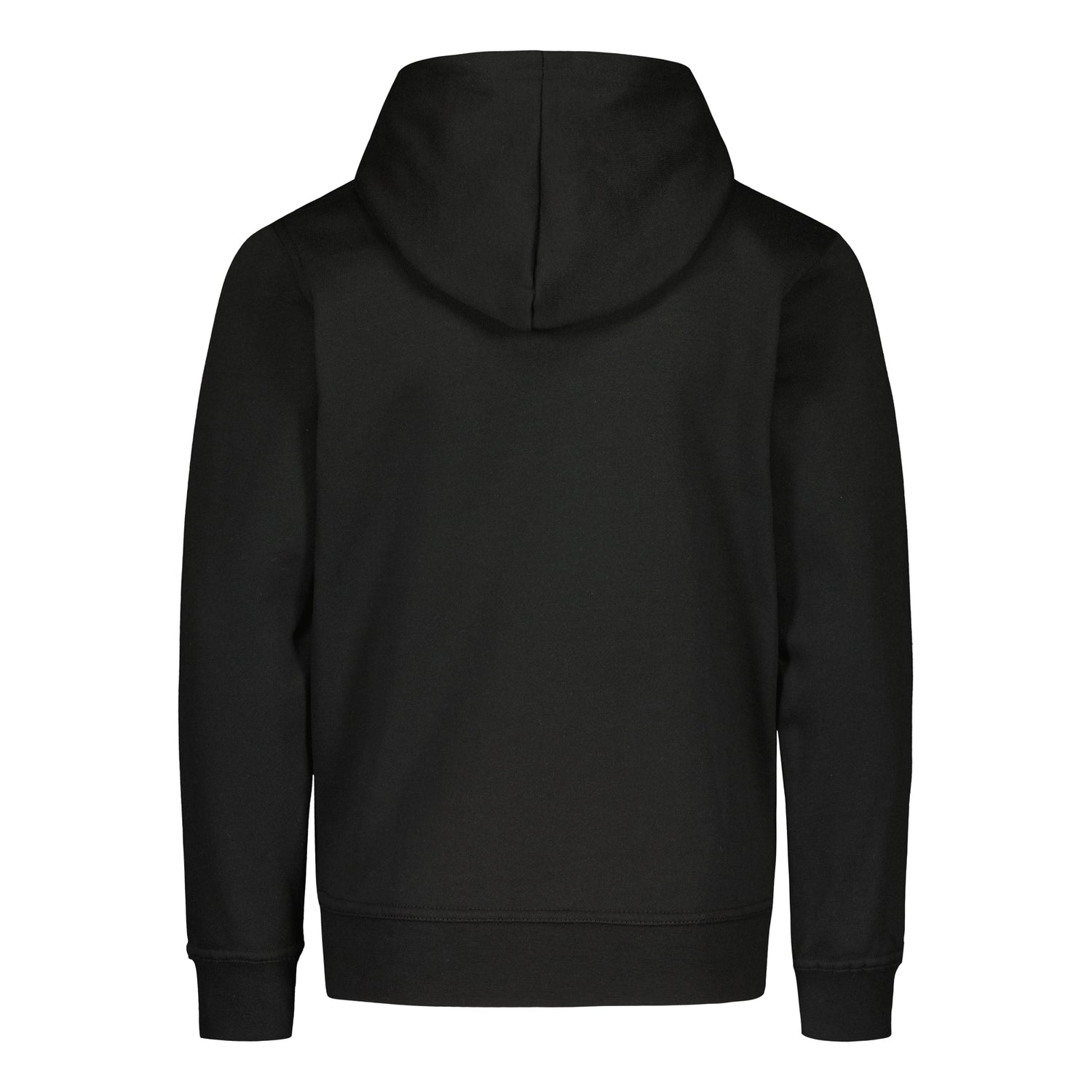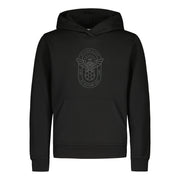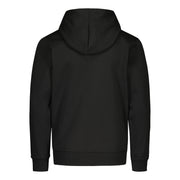 Huuhkajat 1911 Black Edition Hoodie, Black, Kids
Sale price
$29.00
Regular price
$50.00
Unit price
per
Huuhkajat 1911 Black Edition hoodie for kids
The sizing is suitable for both girls and boys.
Elasticated hem and cuffs. Drawstring on the hood, pocket on the front.
In the pocket, a rubber band holder for a mobile phone/music device.
There is a fastening loop on the collar and an opening for the headphone cord on the inside of the pocket.
Machine wash:

40 degrees
Material: 65% polyester / 35% cotton
Weight : 280 g/m2
Sizes: S-XXL
Model:

Unisex
The Finnish national men's football A team, Huuhkajat, has written the story of Finnish football, Finland and Finnishness for more than 110 years. During its history, Huuhkajat has offered Finns strong emotions from one extreme to the other. Huuhkajat played its first match on October 22, 1911 against Sweden at the Zoo in Helsinki. The match ended with a 2-5 loss, but our memorable, shared story had begun.
The nostalgic Huuhkajat 1911 design is inspired by the emotional history of Huuhkajat and the first national A-team match. Together, #MeOlemmeSuomi, already since 1911!
Did you know that the first national Huuhkajat A-team match against Sweden had to be canceled three times before it was finally played? The first time the Swedes were afraid of the Finns catching cholera, the second time was canceled due to a dispute between the federations related to ice ball, and the third time the Russian consul general in Stockholm denied the Swedish player entry to Finland (the territory of the Russian Grand Duchy) because he was Jewish.
SIZE

CHEST

(A)

WAIST

(B)

HIP

(C)

LENGHT

(D)

SLEEVE

(E)

90-100 cm

66 cm
66 cm
60 cm
41,5 cm
40,5 cm

110-120 cm

77 cm
77 cm
70 cm
46,5 cm
47 cm

130-140 cm

84 cm
84 cm
77 cm
49 cm
51 cm

150-160 cm

92 cm
92 cm
87 cm
56,5 cm
58 cm
A = Chest circumference is measured under the armpits from the widest part of the chest.
B = Waist circumference is measured from the narrowest part of the waist.
C = Hip circumference is measured from the widest part of the hip.
Measurement Instructions
When choosing a product for yourself, take the following into account:
Measure yourself close to the skin, for example over a thin shirt or underwear.

When measuring, leave a finger between the measuring tape and the skin to ensure a suitable gap.

The measuring tape must not be tightened when measuring
Laadukas huppari
Tuote on laadukkaan oloinen ja koko jonka tilasimme sopi täydellisesti. Tyylikäs printti plussaa.
Huuhkaja huppari on makee
Oikean koon saatuamme, tuote täytti odotukset! Hieno!
Huuhkajat black edition huppari, lapset
Koko täsmää, vaikuttaa laadukkaalta. Hupparin saaja tykkäsi!