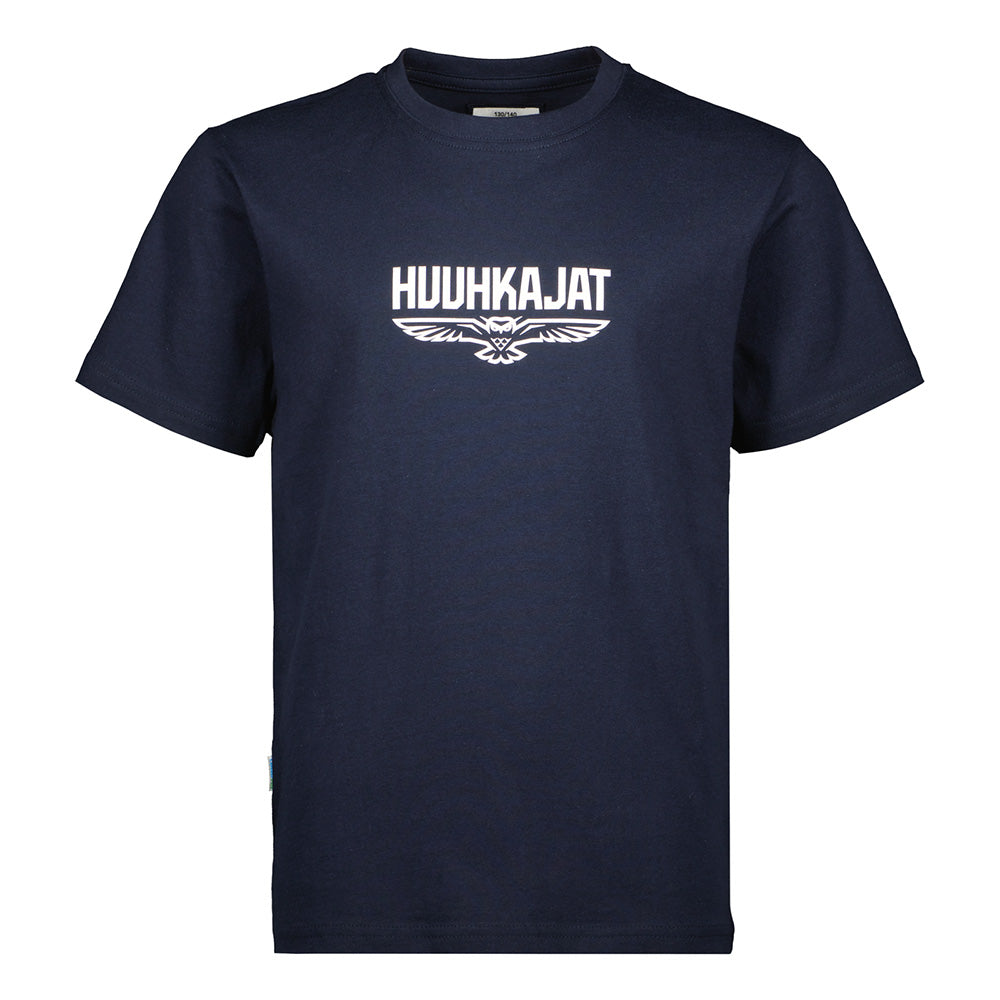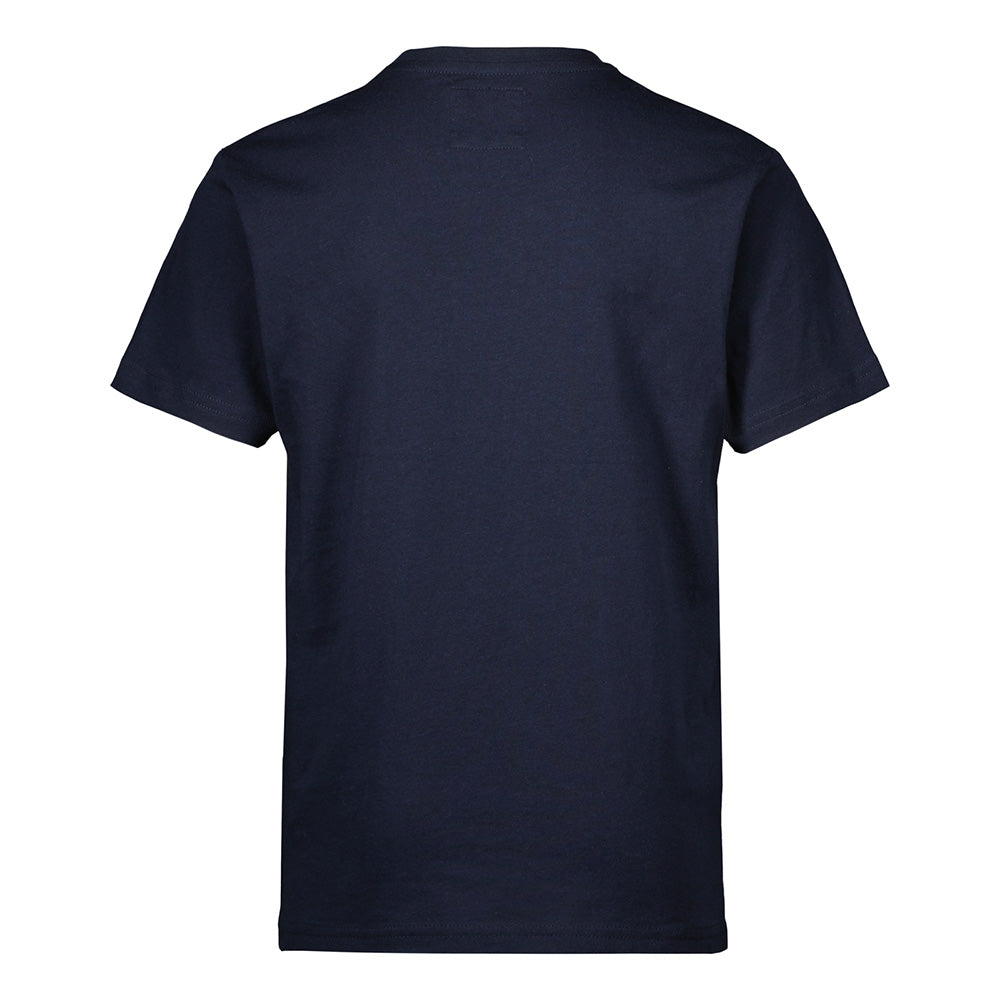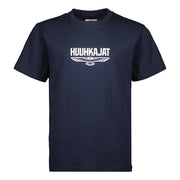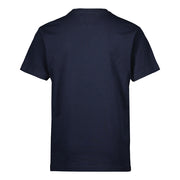 Huuhkajat 2.0 Cotton T-Shirt, Kids, Dark Blue
Sale price
$20.00
Regular price
Unit price
per
NEW! Huuhkajat t-shirt with an updated look.
Cool Huuhkajat 2.0 cotton t-shirt for children is suitable for school, ball fields and matches.
The sizing is suitable for both girls and boys.
Material:

100% cotton
Sizes: 90-160cm
Model:

Kids
#MeOlemmeSuomi | #ViÄrFinland | #MiiLeatSuopma | #WeAreFinland
KOKO

(cm)

Rinta

(A)

Vyötärö

(B)

Lantio

(C)

Pituus

(D)

Hiha

(E)

 

90-100
68 cm
68 cm
68 cm
39,5 cm
13 cm

 

110-120
70 cm
70 cm
70 cm
44,5 cm
14,5 cm

 

130-140
79 cm
79 cm
79 cm
51 cm
16 cm

 

150-160
86 cm
86 cm
86 cm
60,5 cm
18 cm
A = rinnanympärys mitataan kainaloiden alta rinnan leveimmästä kohdasta.
B = vyötärönympärys mitataan vyötärön kapeimmasta kohdasta.
C = lantionympärys mitataan lantion leveimmästä kohdasta.
D = selän pituus mitataan niskasta (7. niskanikama on suurin ja selvin nikama, jonka tuntee kokeilemalla) lantion alareunaan.
E = hihan pituus mitataan olkapään leveimmästä leveimmästä kohdasta ranneluuhun.  
Mittausohje: 
Kun valitset itsellesi tuotetta, ota huomioon seuraavat asiat:
1) Mittaa itsesi ihonmyötäisesti, esimerkiksi ohuen paidan tai alusvaatteiden päältä.
2) Jätä mitattaessa sormi mittanauhan ja ihon väliin sopivan väljyyden varmistamiseksi.
3) Mittanauha ei saa kiristää mitattaessa.
T-paita
Tuote hyvä ja nopea toimitus👍
Tyylikäs T-Paita
Sopivan näyttävä ja siisti Huuhkajat teksti ja logo, Oi Suomi on!
Hyvää laatu.
Hyvä laatu, vastuullisesti tuotettu. Koko pienehkö.
Huuhkajat t-paita
Junnu diggas ja ainakin pari pesua jo kestänyt.
Laadukas
Laadukas paita, koko hyvä ja erittäin mieluinen.