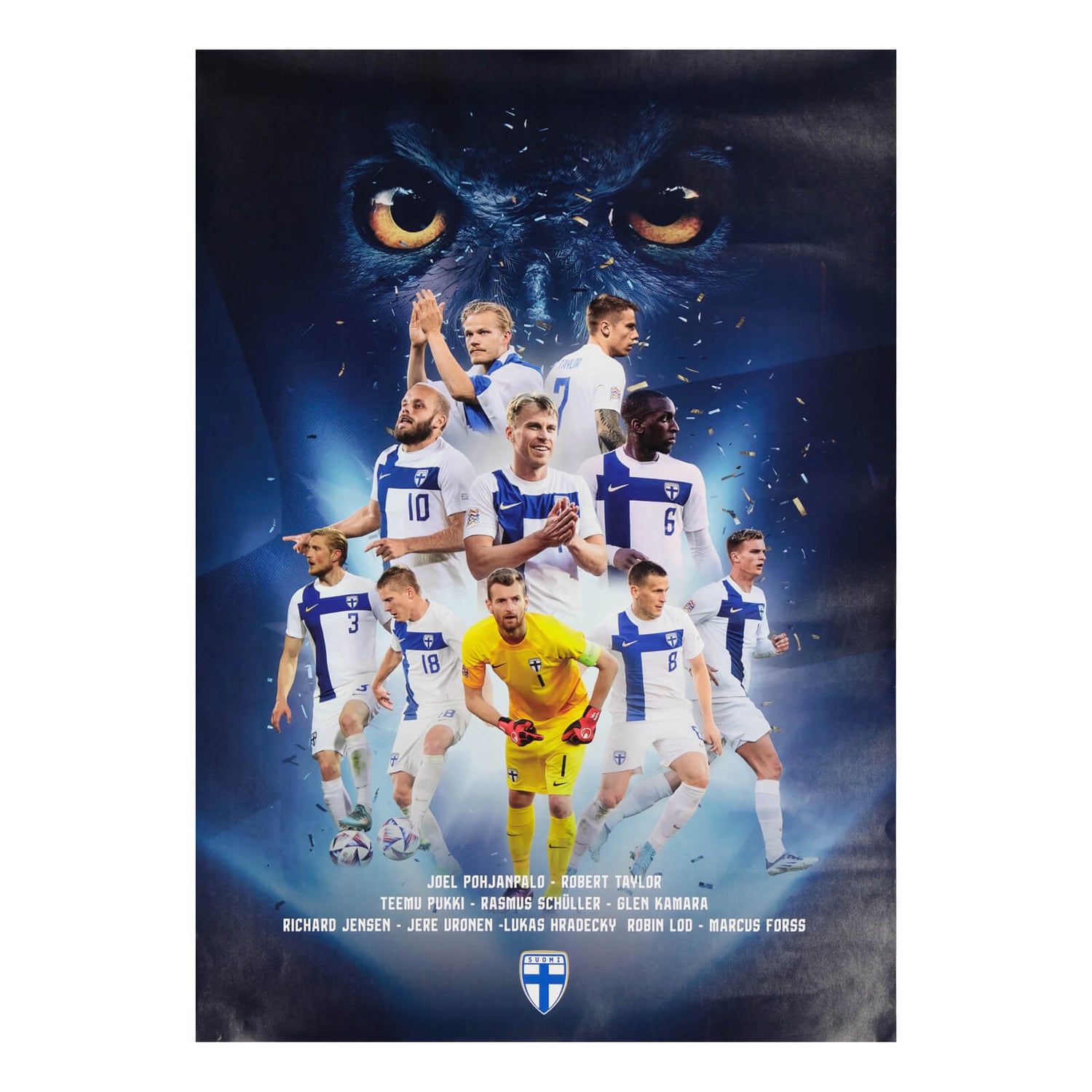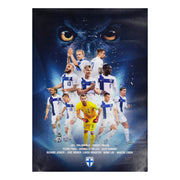 Birth of the Huuhkajat Poster, A2
Sale price
$17.00
Regular price
$17.00
Unit price
per
6/6/2007, Finland-Belgium 2
–
0 (1
–
0). The origin story of Huuhkajat nickname has become an eternal memory in the history of Finnish football. In the summer of 2007, the bird named Bubi took over the packed Olympic Stadium for about six minutes. Immediately after the air show, Finland took
a 1-0 lead and ran away to a convincing victory over Belgium. Now the memorable moment has also been turned into a wonderful interior poster.
The work "Birth of Huuhkajat" designed and realized by artist Tommi Lehto is made with the dot drawing technique, and the impressive whole consists of thousands of dots.
Size: A2
Paper: Galerie Art matte 170g
Huuhkajat juliste
Juliste laadukkaan oloinen ja ekaluokkalainen siitä tykännyt kovasti. Hyvä tuote.
Huuhkajat 2023 juliste, A2