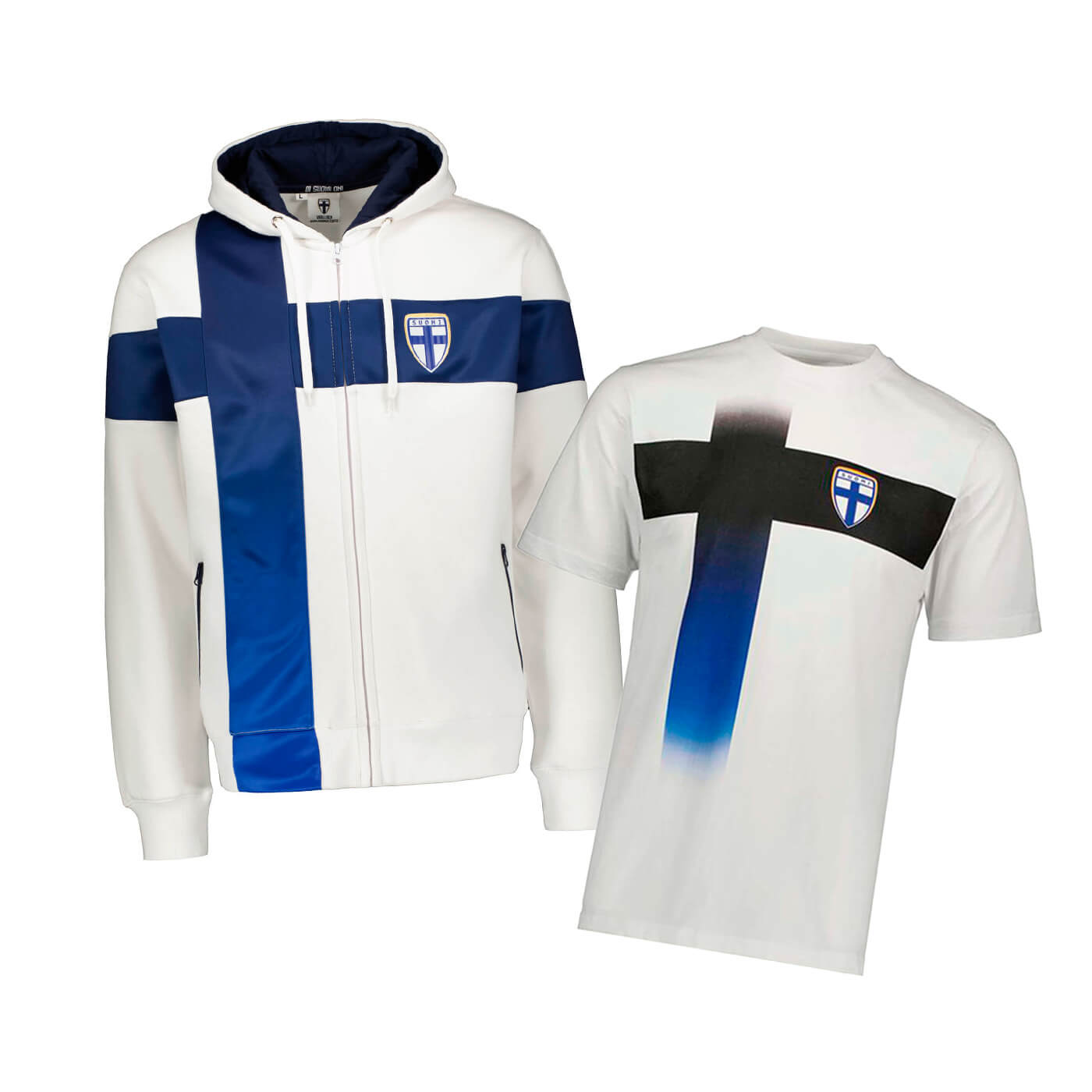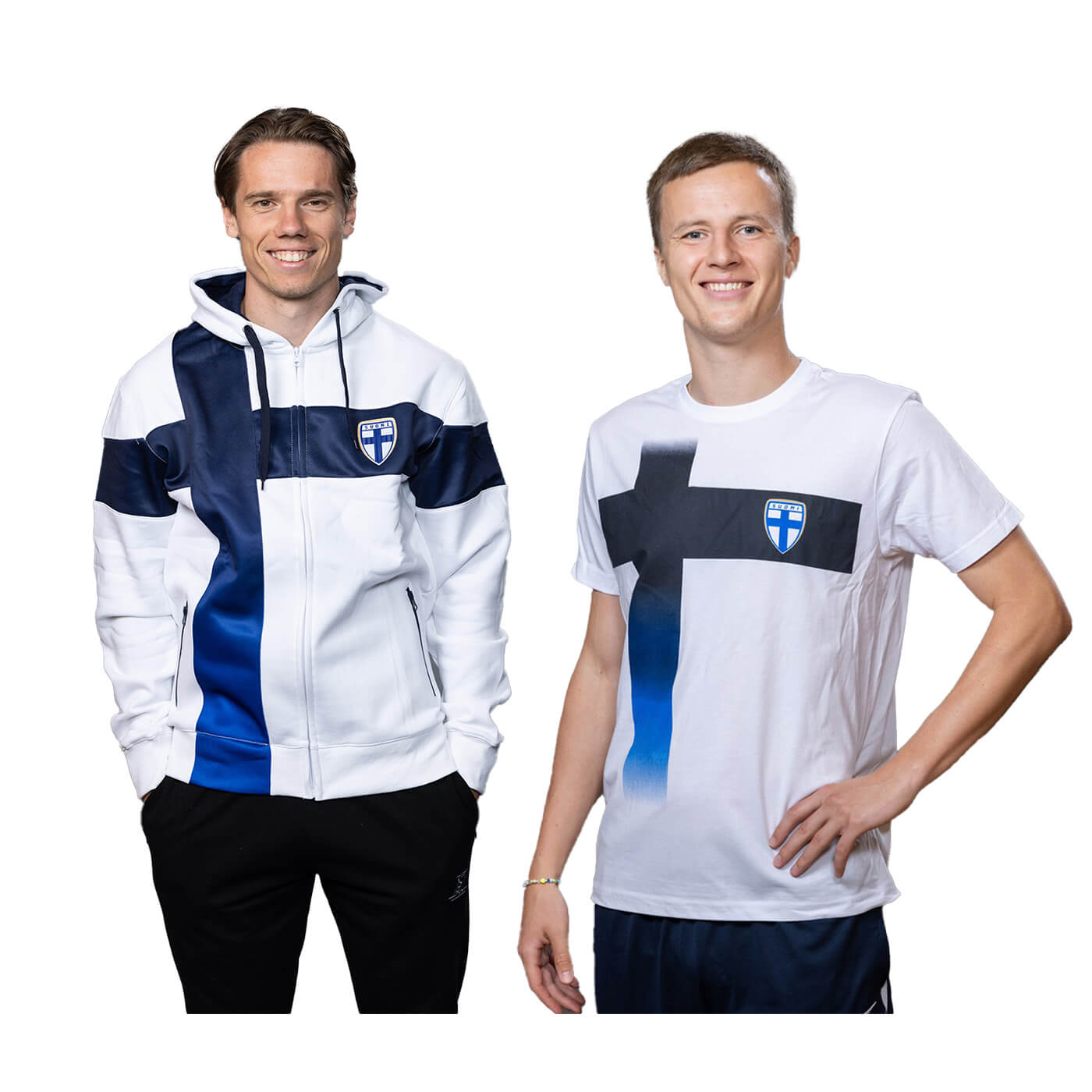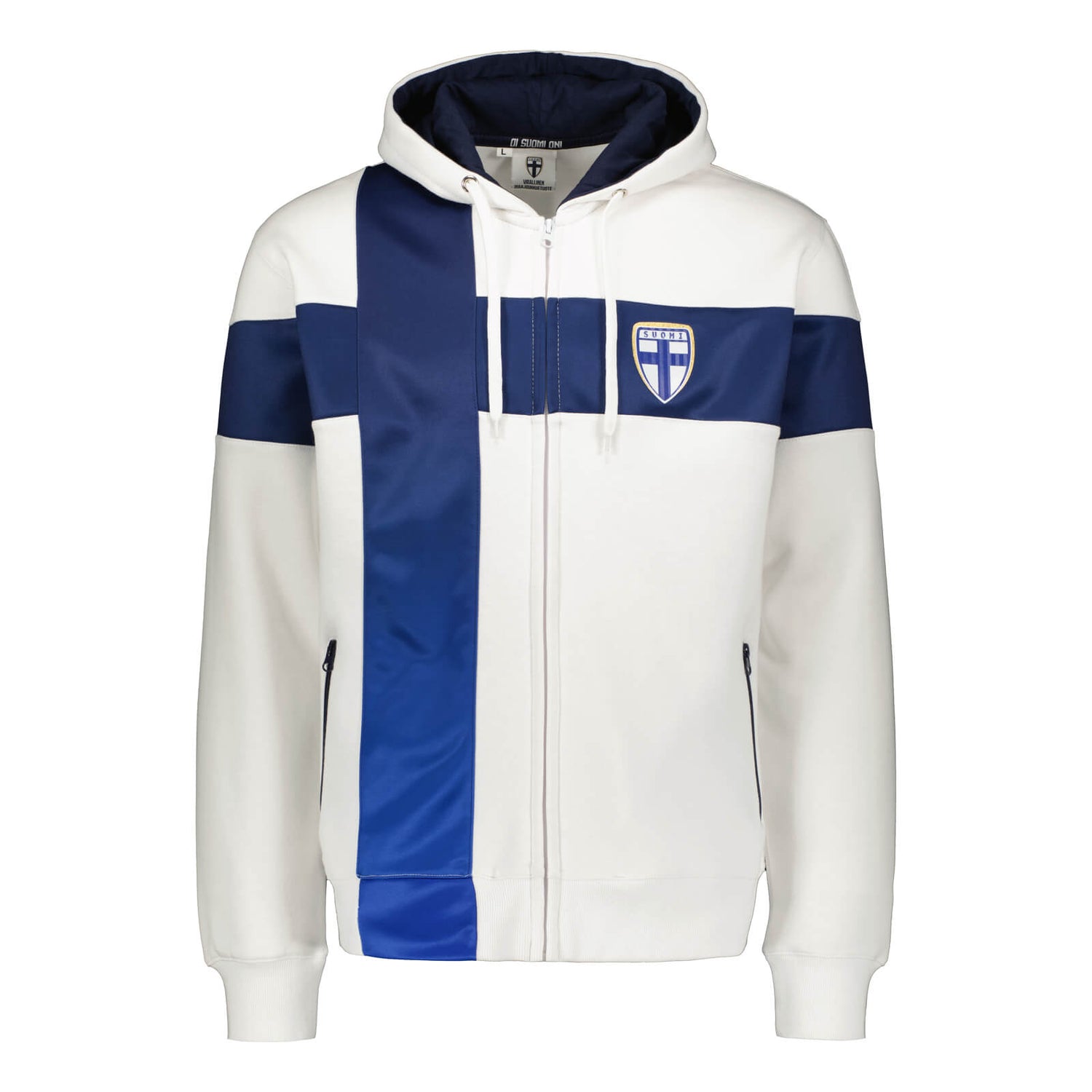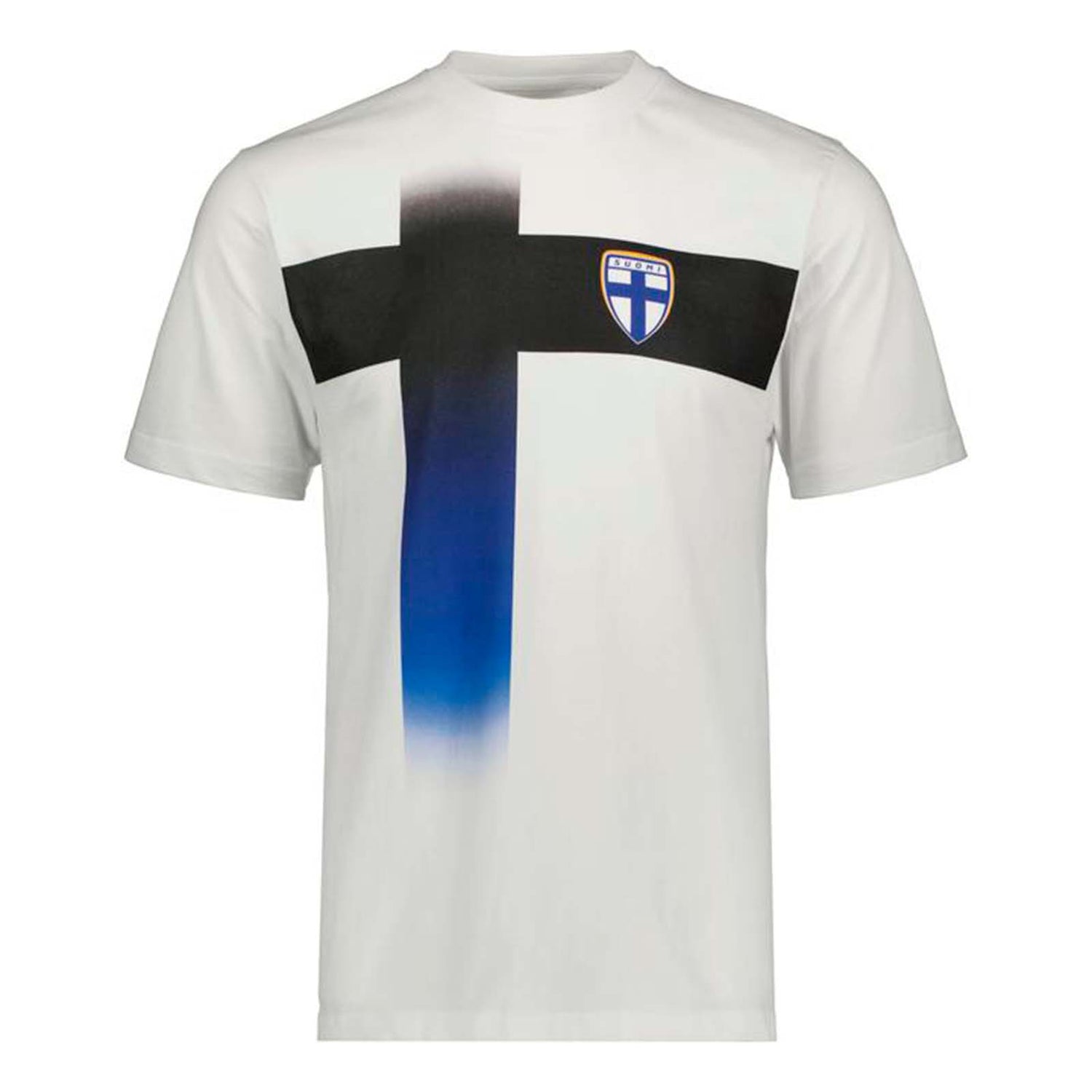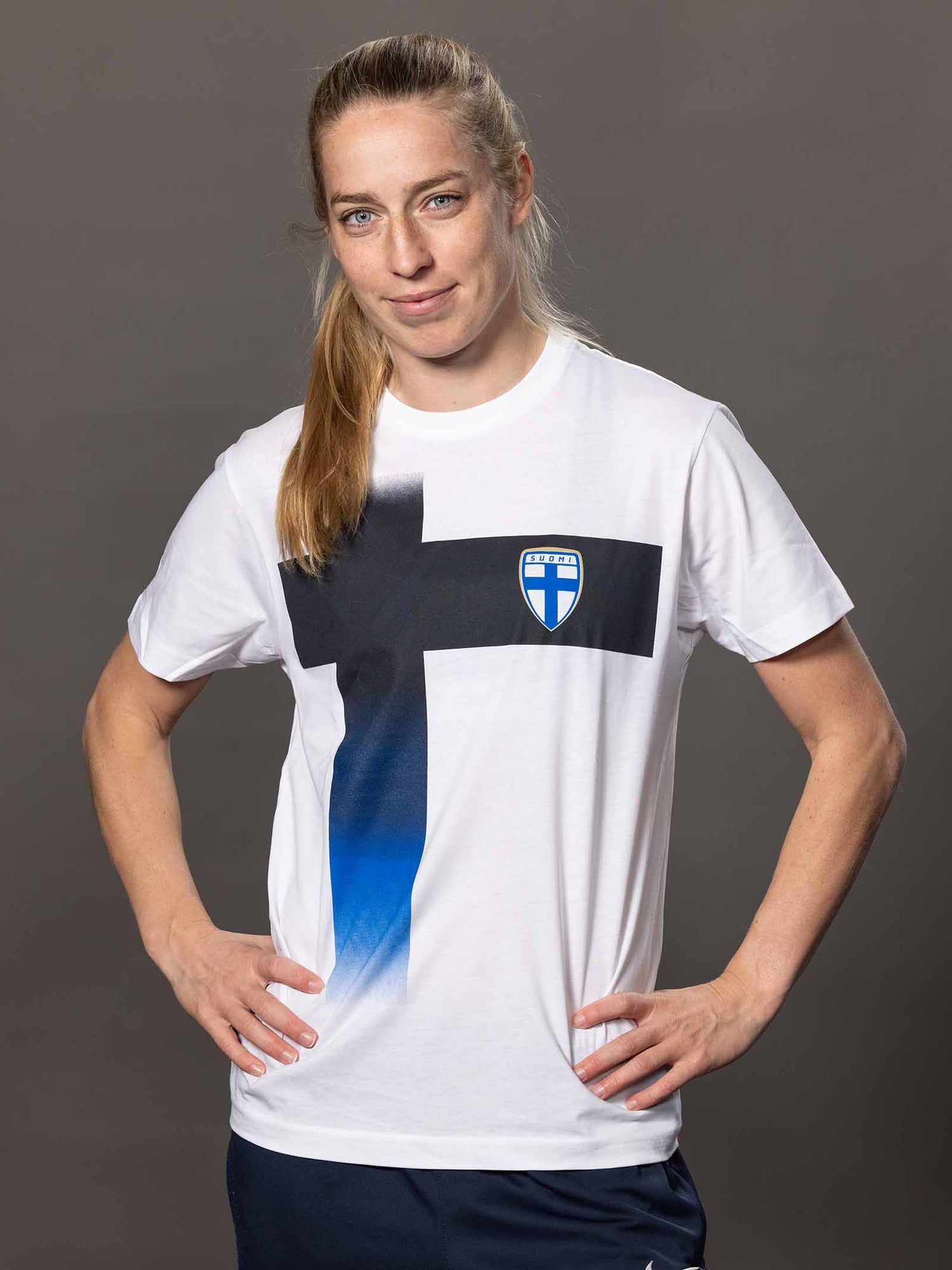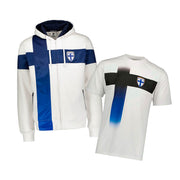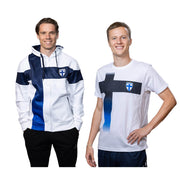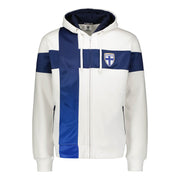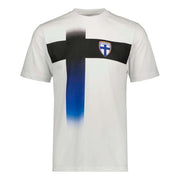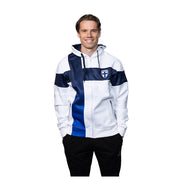 National Team Hoodie 2.0, With Zipper and Cotton Fan T-shirt, Bundle
Sale price
$121.00
Regular price
Unit price
per
Joulun ajan kaikilla tuotteilla pidennetty vaihto- ja palautusaika 13.1.2024 asti!
Package includes:
1pc National Team Hoodie 2.0, with zipper
1pc National Team Cotton Fan t-shirt
Choose the sizes you want freely!
PRODUCT INFORMATION
National Team Hoodie 2.0 (with zipper)
The genuine and original, official Finnish national team supporter's holy dress, loved by the whole nation, now with an updated look.
"National Team Hoodie 2.0" is a tribute to the jersey loved by the entire soccer community, with which the Men's team played their first European Championship in history.
The blue cross of the national team hoodie 2.0 is gradient colored, just like it was on the jersey used in the European Championship. The magnificent crest of Finland on the chest glistens proudly with its golden edges. This hoodie is simply beautiful.
The bold blue cross design of the national team exudes unity and pride. When you put on a hoodie, you not only belong to the football family, but you are part of the Finnish sports community. And this sports community already includes thousands of satisfied supporters.
The previous version of the hoodie has collected thousands of compliments. It also speaks for itself that thousands and thousands of copies of the national team's holy clothes have been sold.
National team hoodie 2.0 - A classic since birth.
This model has a zipper and side pockets with zippers.
Material:
80% Cotton,
20% Polyester
Weight: 320g
Sizes: S-XXXL
Model: Unisex
National Team Cotton Fan T-shirt
The Suomi fan shirt combines the pride of the "Huuhkajat" and "Helmarit" official home game jerseys and the practicality of a high-quality organic cotton t-shirt.
Material: 100% cotton
Machine wash: 60 degrees
Weight: 160 g/m2
Sizes: S - XXXXL.
Unisex model.