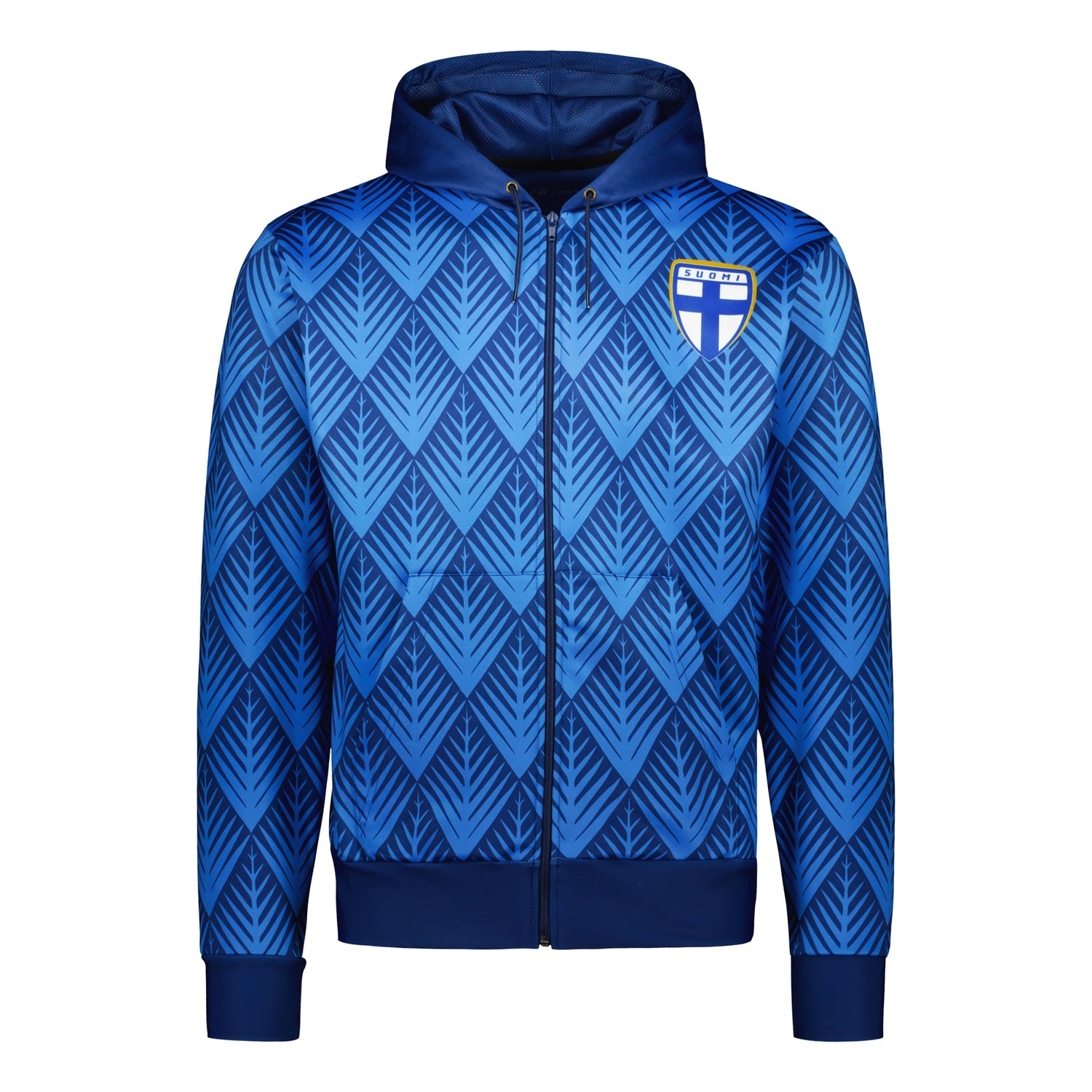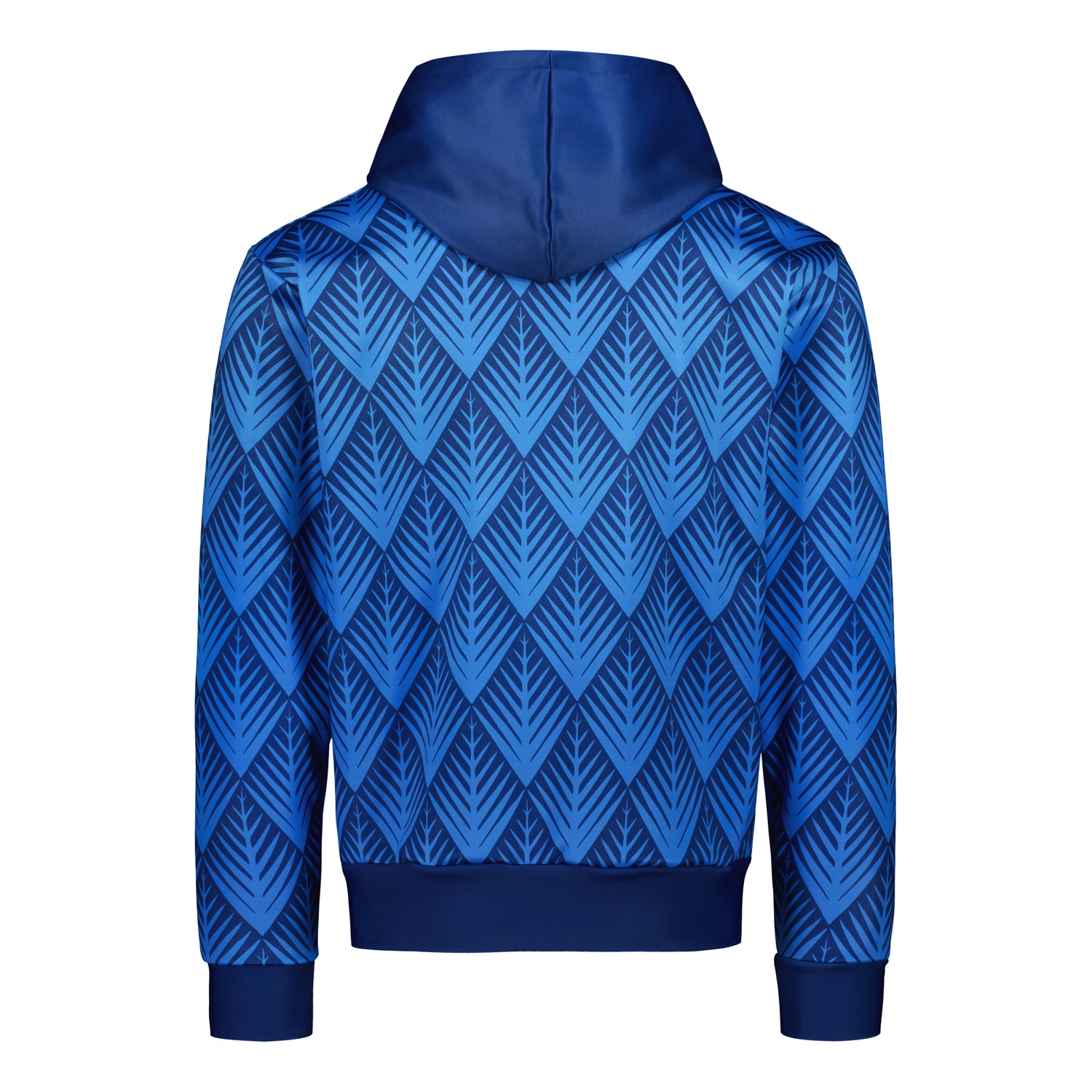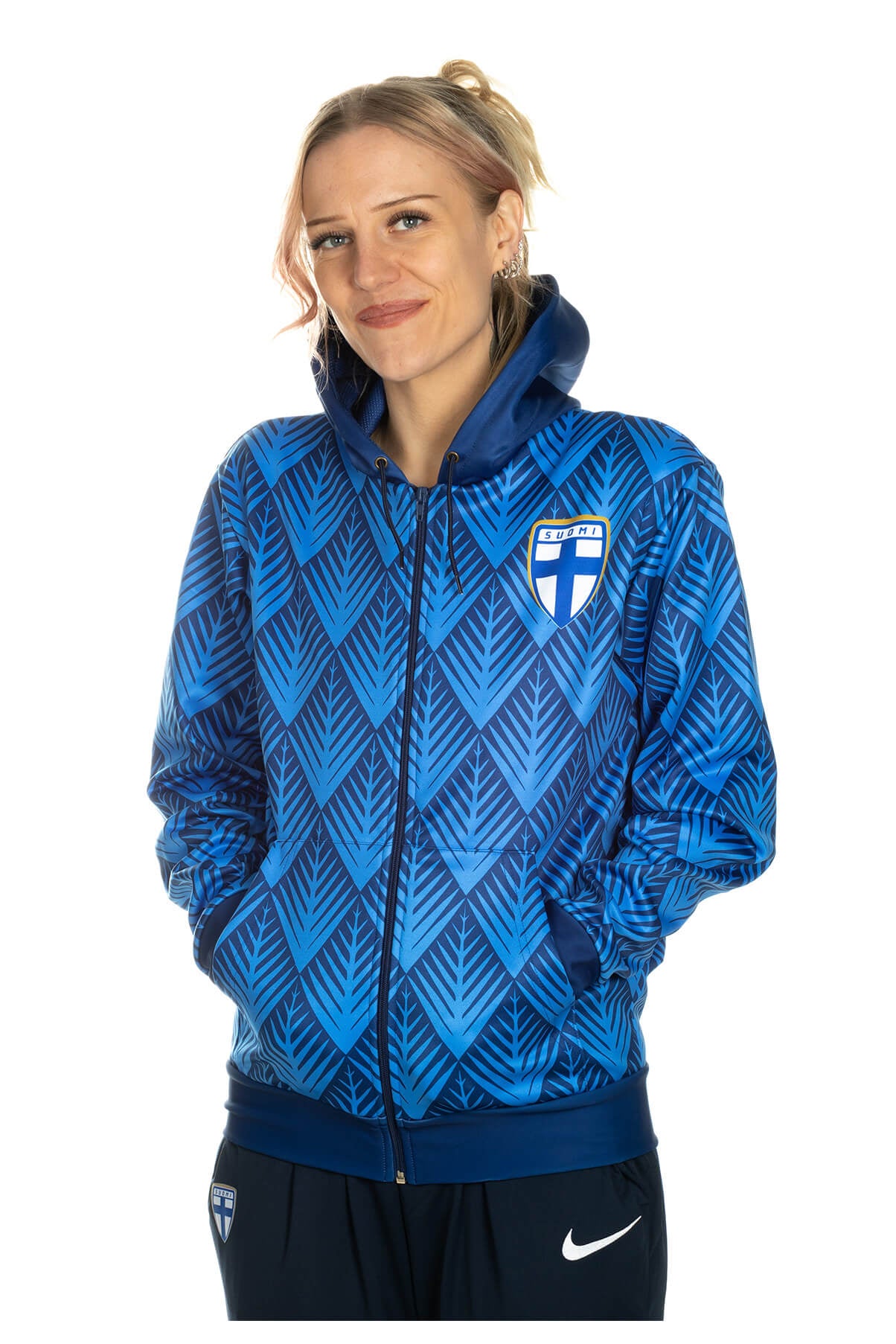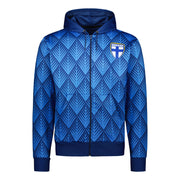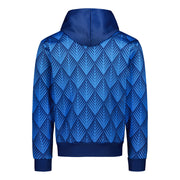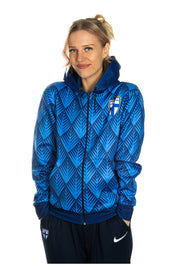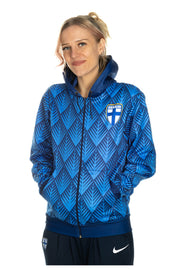 National Team Hoodie with Zipper, Away
Sale price
$71.00
Regular price
Unit price
per
The warm and comfortable zippered hoodie adapts to the design of the Huuhkajat and Helmarit away jersey.
See also the home version of the hoodie
Material
100% Polyester
Weight: 320g
Sizes: S-XXL.
Unisex model.
KOKO

Rinta

(A)

Vyötärö

(B)

Lantio

(C)

Pituus

(D)

Hiha

(E)

S
104 cm
104 cm
89 cm
65 cm
63 cm
M
108 cm
108 cm
96 cm
65 cm
63 cm
L
114 cm
114 cm 
100 cm 
67 cm
66 cm
XL
121 cm
121 cm
105 cm
69 cm
67 cm
XXL
122 cm
122 cm
107 cm
70 cm
68 cm
3XL
126 cm
126 cm
109 cm
72 cm
69 cm
A = rinnanympärys mitataan kainaloiden alta rinnan leveimmästä kohdasta.
B = vyötärönympärys mitataan vyötärön kapeimmasta kohdasta.
C = lantionympärys mitataan lantion leveimmästä kohdasta.
D = selän pituus mitataan niskasta (7. niskanikama on suurin ja selvin nikama, jonka tuntee kokeilemalla) lantion alareunaan.
E = hihan pituus mitataan olkapään leveimmästä leveimmästä kohdasta ranneluuhun.
Mittausohje: 
Kun valitset itsellesi tuotetta, ota huomioon seuraavat asiat:
1) Mittaa itsesi ihonmyötäisesti, esimerkiksi ohuen paidan tai alusvaatteiden päältä.
2) Jätä mitattaessa sormi mittanauhan ja ihon väliin sopivan väljyyden varmistamiseksi.
3) Mittanauha ei saa kiristää mitattaessa.
Paras
Mukava, käytänöllinen ja tyylikäs.
Kannattanut ostos
Huppari on erittäin tyylikäs ja miellyttävän tuntuinen, materiaali tuntuu todella mukavalta. Valitsemani koko XL on minulle juuri oikea valinta. Hinta-laatusuhde on kohdallaan.
Huppari
Laadukas verkkarihuppari.Koko ehkä pari numeroa pienempi kuin ilmoitetaan.(esim.XXXL=XL)