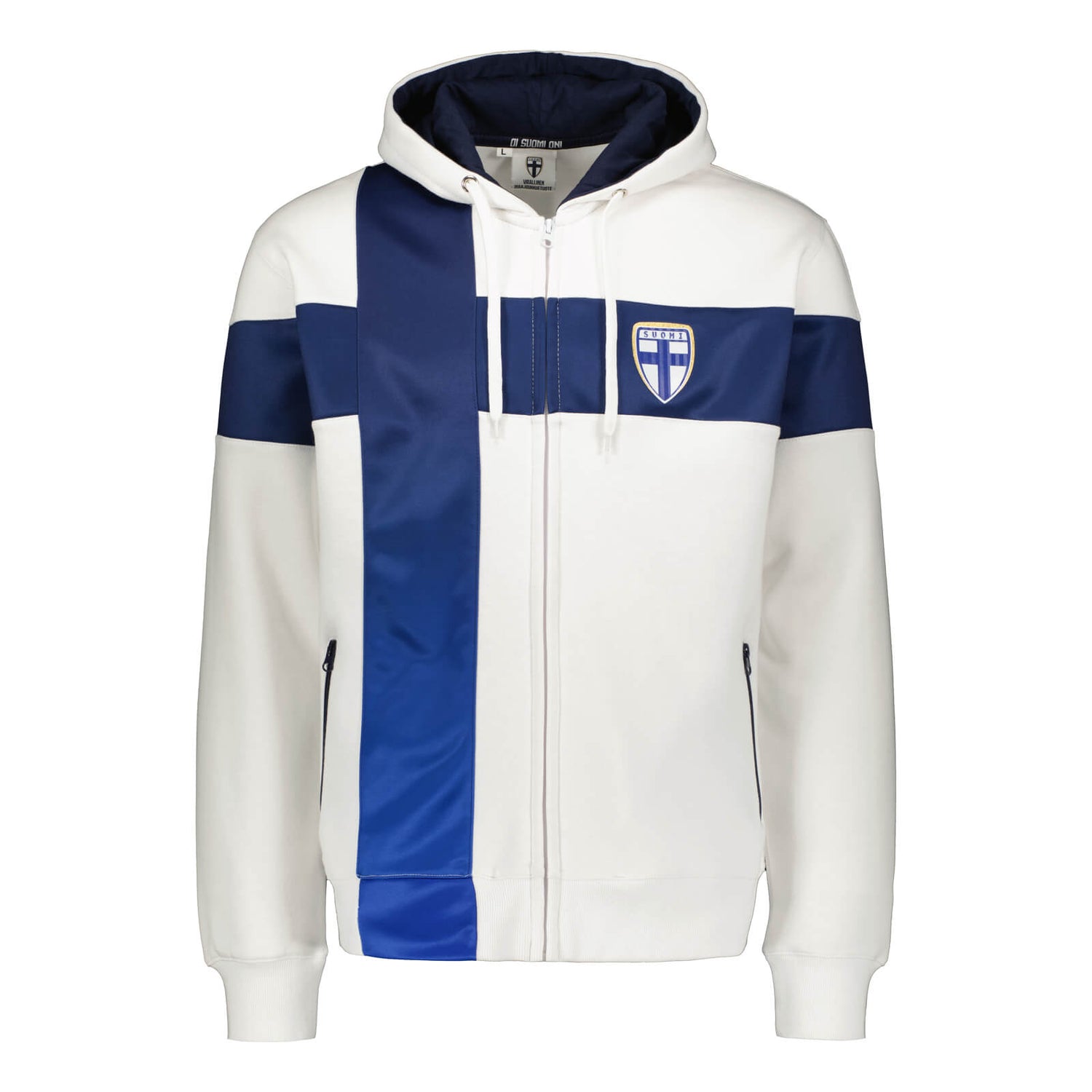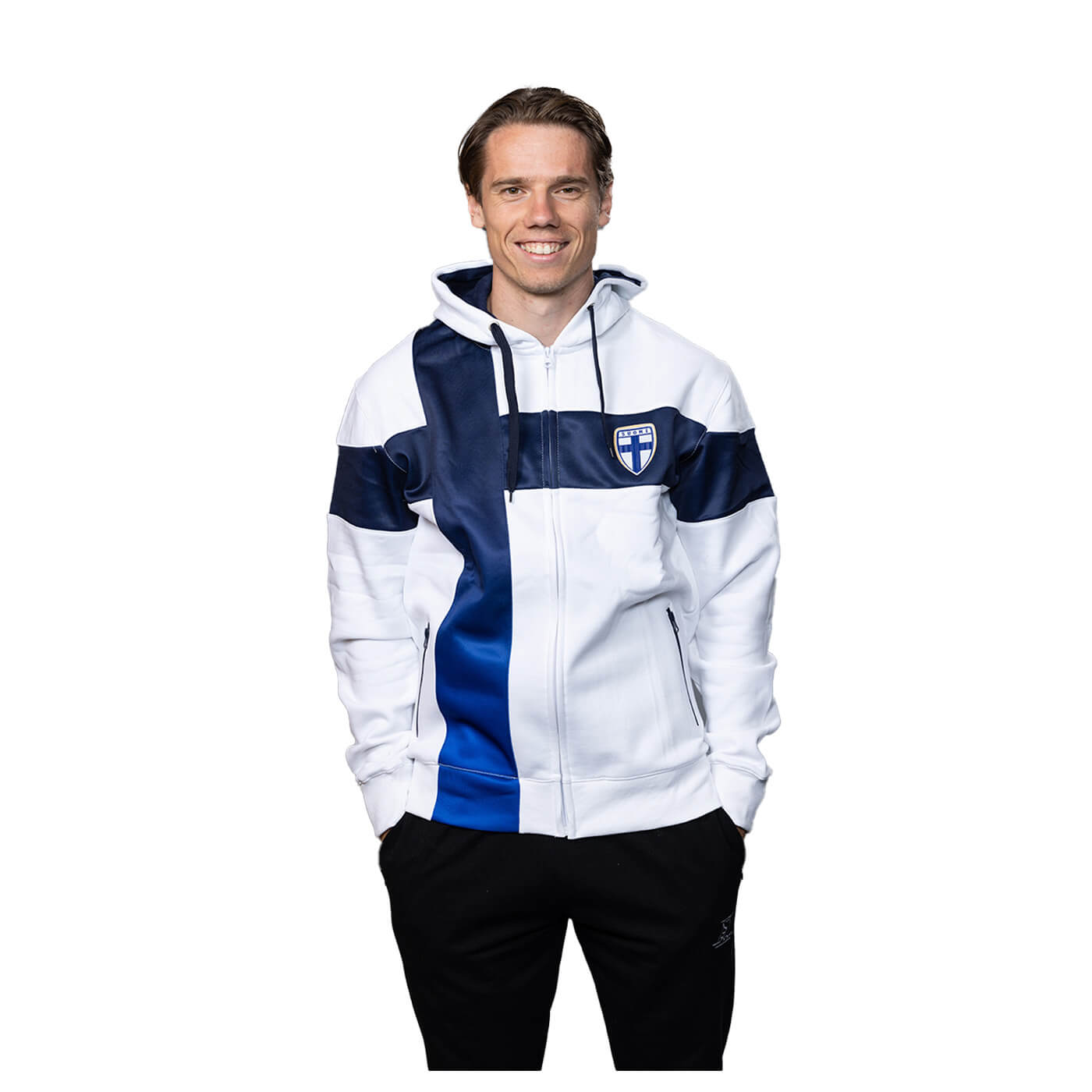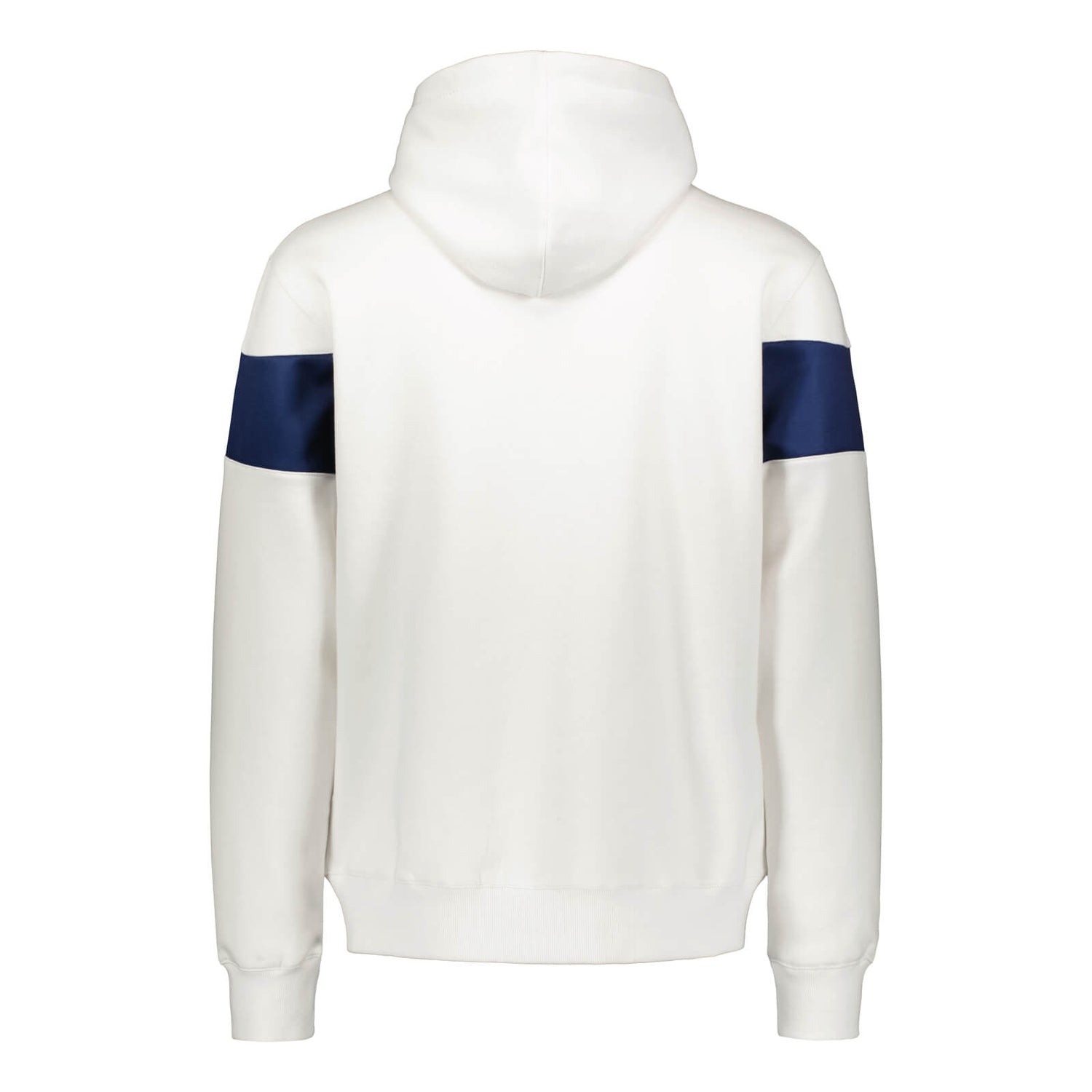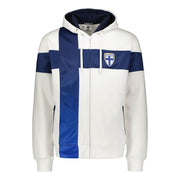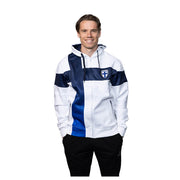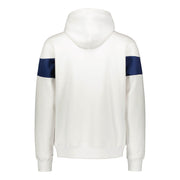 National team hoodie 2.0 with zipper
Sale price
$88.00
Regular price
Unit price
per
Joulun ajan kaikilla tuotteilla pidennetty vaihto- ja palautusaika 13.1.2024 asti!
UPDATED GROUND TEAM HOODIE WITH ZIPPER
The genuine and original, official Finnish national team supporter's holy dress, loved by the whole nation, now with an updated look.
"National team hoodie 2.0" is a tribute to the jersey loved by the entire soccer community, with which the Huuhkajas played their first European Championship in history.
The blue cross of the national team hoodie 2.0 is gradient colored, just like it was on the jersey used in the European Championship. The magnificent coat of arms of Finland on the chest glistens proudly with its golden edges. This hoodie is simply beautiful.
The bold blue cross design of the national team exudes unity and pride. When you put on a hoodie, you not only belong to the football family, but you are part of the Finnish sports community. And this sports community already includes thousands of satisfied supporters.
The previous version of the hoodie has collected thousands of compliments. It also speaks for itself that thousands and thousands of pieces of the national team's holy clothes have been sold.
National team hoodie 2.0 - A classic since birth.
This model has a zipper and side pockets with zippers.
See also the striking guest pattern on the hoodie
Material:
80% Cotton,
20% Polyester
Weight: 320g
Sizes: S-XXXL
Model: Unisex
KOKO

Rinta

(A)

Lantio

(C)

Pituus

(D)

Hiha

(E)

S

50cm

47,5cm

65cm

63,5cm

M

53cm

48,5cm

65cm

66cm

L

56,5cm

52,5cm

70,5cm

69cm

XL

59cm

55cm

72,5cm

72cm

XXL

63cm

57,5cm

73,5cm

72,5cm

XXXL

67cm

60,5cm

78cm

74,5cm
A = rinnanympärys mitataan kainaloiden alta rinnan leveimmästä kohdasta.
B = vyötärönympärys mitataan vyötärön kapeimmasta kohdasta.
C = lantionympärys mitataan lantion leveimmästä kohdasta.
D = selän pituus mitataan niskasta (7. niskanikama on suurin ja selvin nikama, jonka tuntee kokeilemalla) lantion alareunaan.
E = hihan pituus mitataan olkapään leveimmästä leveimmästä kohdasta ranneluuhun.
Mittausohje: 
Kun valitset itsellesi tuotetta, ota huomioon seuraavat asiat:
1) Mittaa itsesi ihonmyötäisesti, esimerkiksi ohuen paidan tai alusvaatteiden päältä.
2) Jätä mitattaessa sormi mittanauhan ja ihon väliin sopivan väljyyden varmistamiseksi.
3) Mittanauha ei saa kiristää mitattaessa.
Tyylikäs ja laadukas huppari
Maajoukkue huppari 2.0 vetoketjulla
Onnistunut lahjaostos
Tyylikäs huppari ja hyvä malliltaan. Käyttäjä on tyytyväinen.