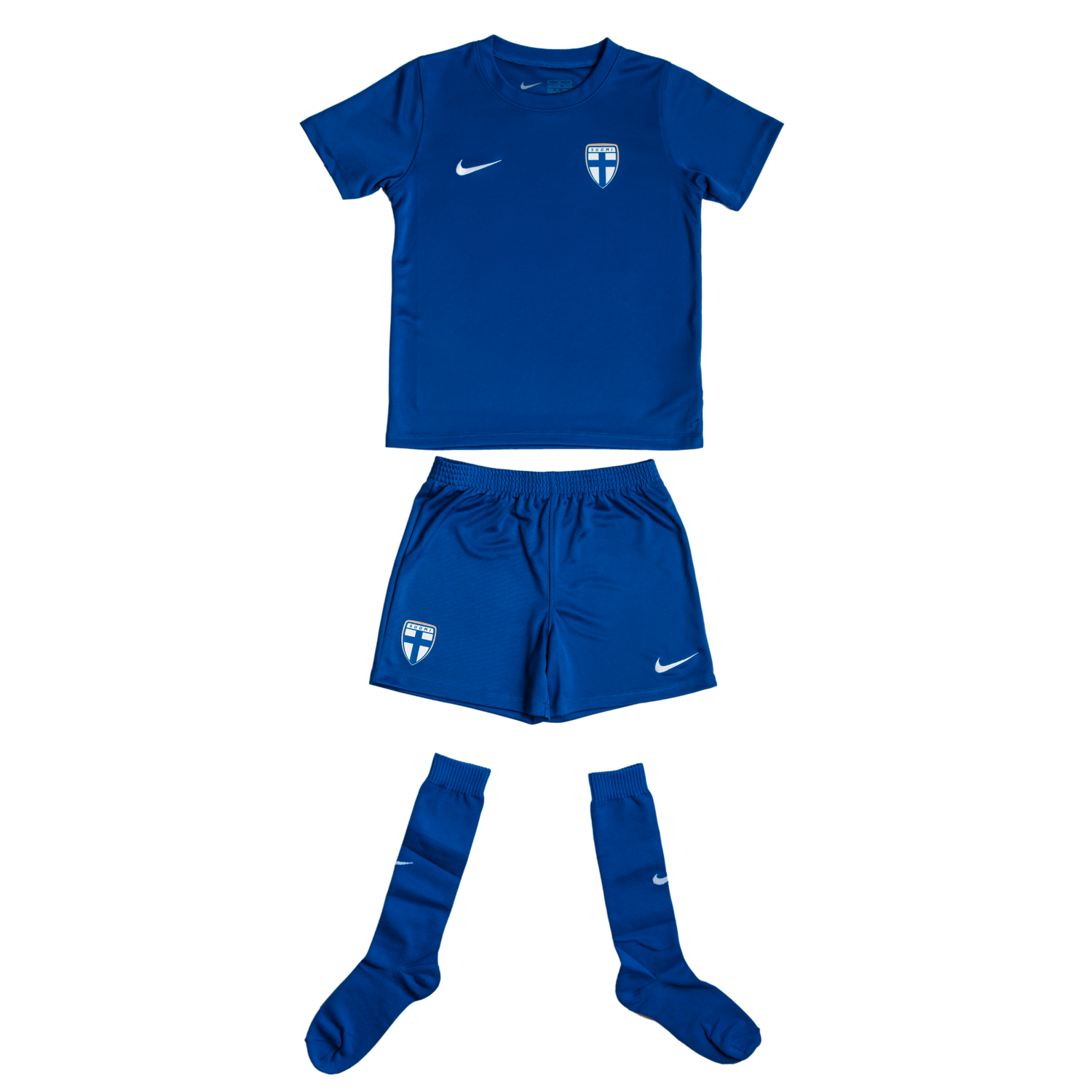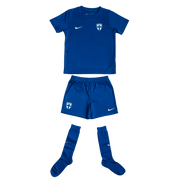 Finland Kids Minikit Jersey Set, Blue
Sale price
$49.00
Regular price
Unit price
per
NOTE! It is not possible to get printing on this product.
The kids minikit jersey set enables the recognition of white and blue colors from an early age!

The Nike DRI-fit material is very breathable and keeps the skin dry when sweating. The jersey set is therefore also suitable for exercise and training. The elastic waist part of the shorts ensures their comfort.
Kids sizes available. XS = 98-104 cm, S = 104-110 cm, M = 110-116 cm, L = 116-122 cm, XL = 122-128 cm.
Material: 100% polyester.
Suomi peliasusetti
Setti oli juuri sellainen kuin pitikin olla
Suomi Peliasusetti, Sininen, 104-110cm.
Aivan loistava kokonaisuus ja paidan materiaali mukavan kevyttä. Asu lapsella päällä lähes joka päivä. Paita ja shortsit ei mielestäni mitään reilua mitoitusta.
Hyvä tuote!
Hyvälaatuinen, ja koko vastaa todellisuutta :)
Huippuasu pienelle jalkapallofanille :)
Koko vastaa hyvin, otin sen koon mikä käytössä ja istuu täydellisesti 3-vuotiaalle. Sukat ovat vähän isot, mutta se ei pientä haittaa, käyttää siitä huolimatta :D hyvä juttu, että on edullisempi vaihtoehto. Ja hienoa, että saa myös pienessä koossa. Tosi nopea toimitus.
Peliasu
Hyvä tuote! Todella nopea toimitus!!!