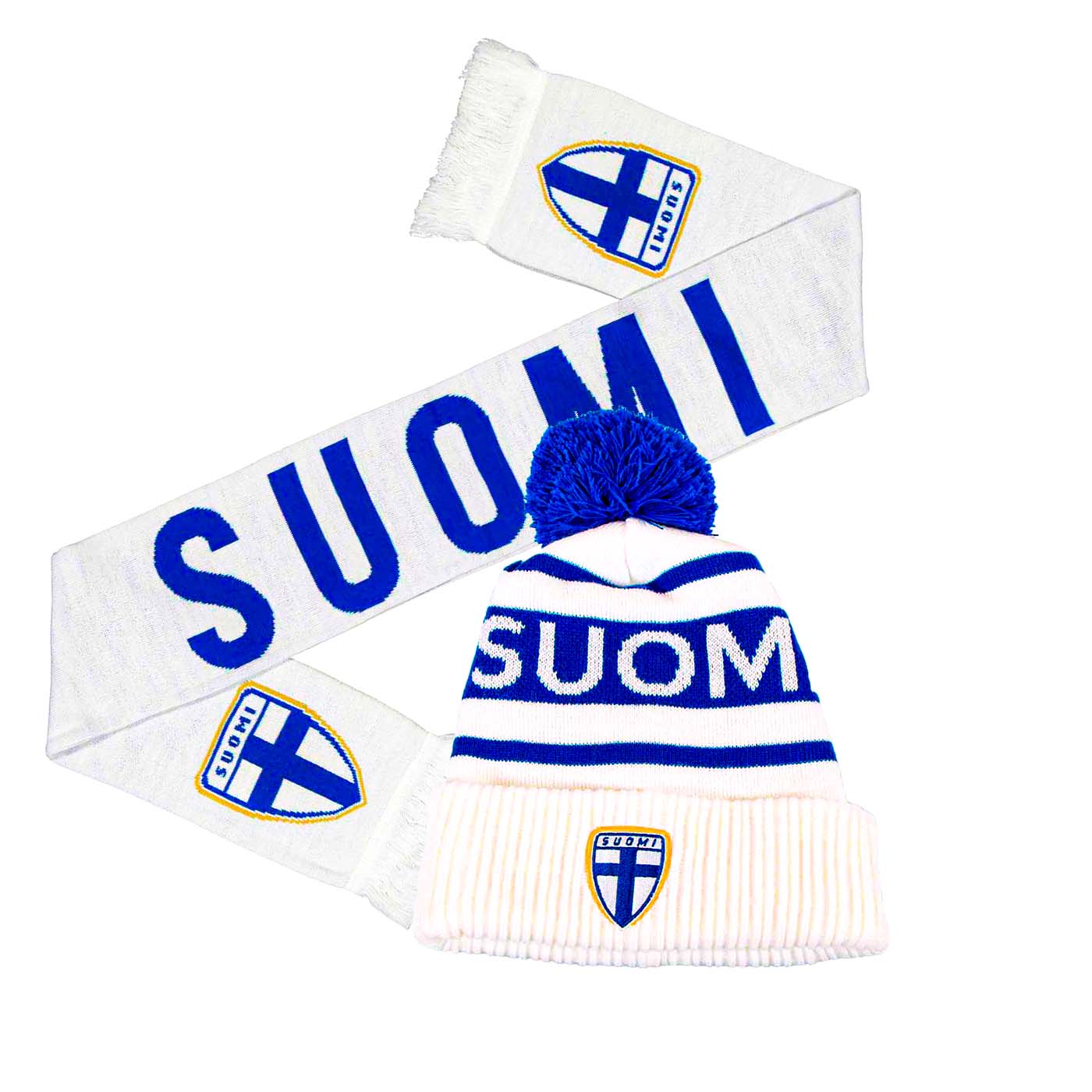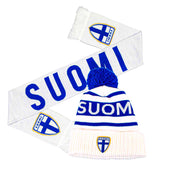 Suomi Tassel Beanie and Scarf, White, Bundle
Sale price
$44.00
Regular price
$55.00
Unit price
per
Joulun ajan kaikilla tuotteilla pidennetty vaihto- ja palautusaika 13.1.2024 asti!
This package includes,
1pc Suomi Scarf, white
1pc Suomi tassel beanie, white
White Suomi neckerchief belongs in every football fan's basic stock as surely as canned pea soup in the dry goods cabinet! The woven supporter scarf has the text "FINLAND" on both sides, and the ends of the scarf are decorated with the official Finnish national team logo. The material of the scarf is pleasantly soft and the double weave keeps you warm in the stands even in cold weather.
In a white beanie hat is the official logo of the Finnish national team without text and in addition the text "SUOMI" at the top of the front. The material of the beanie is stretchy, so the product fits well on heads of different sizes. One size fits all! This beanie fits from baby to old age!