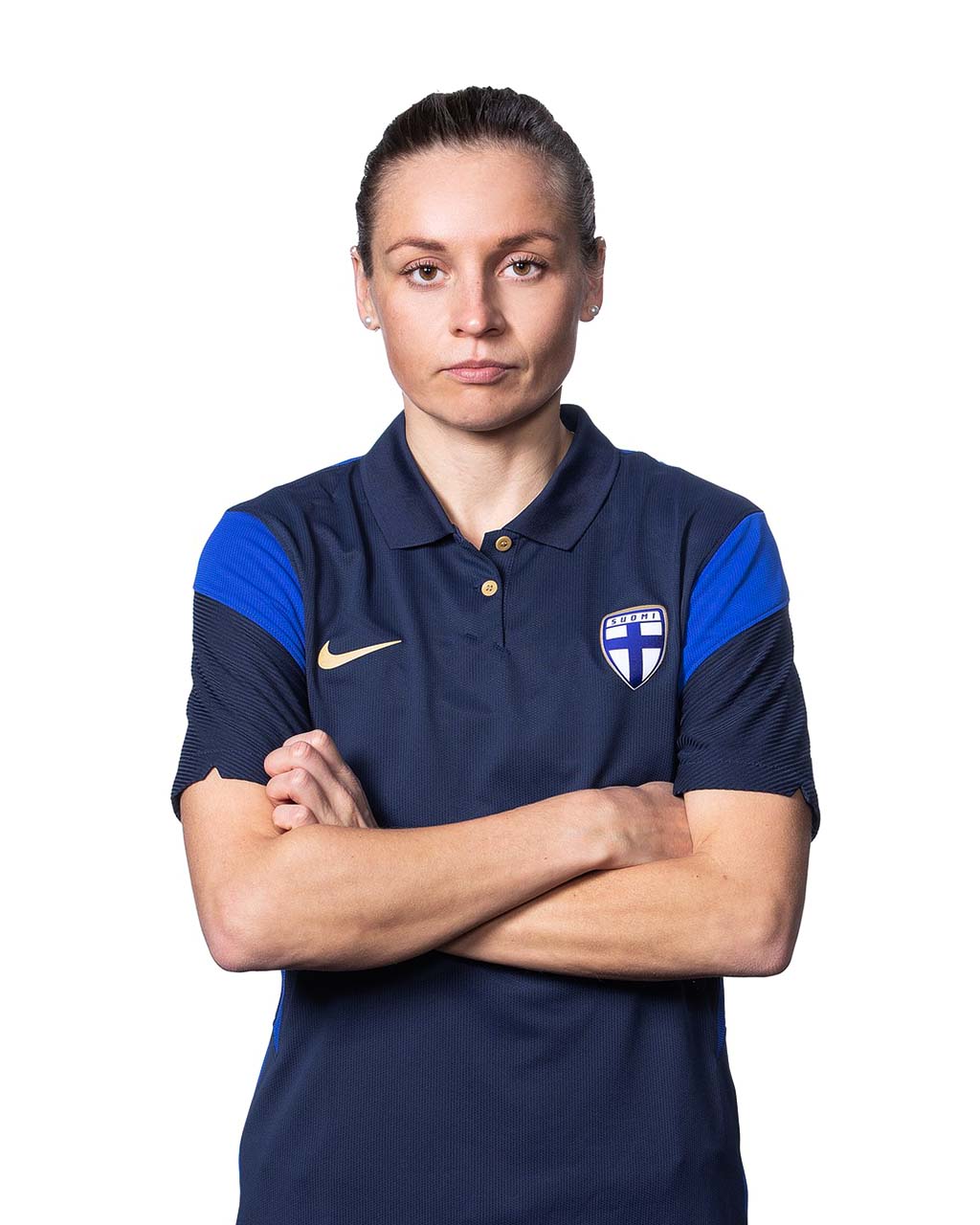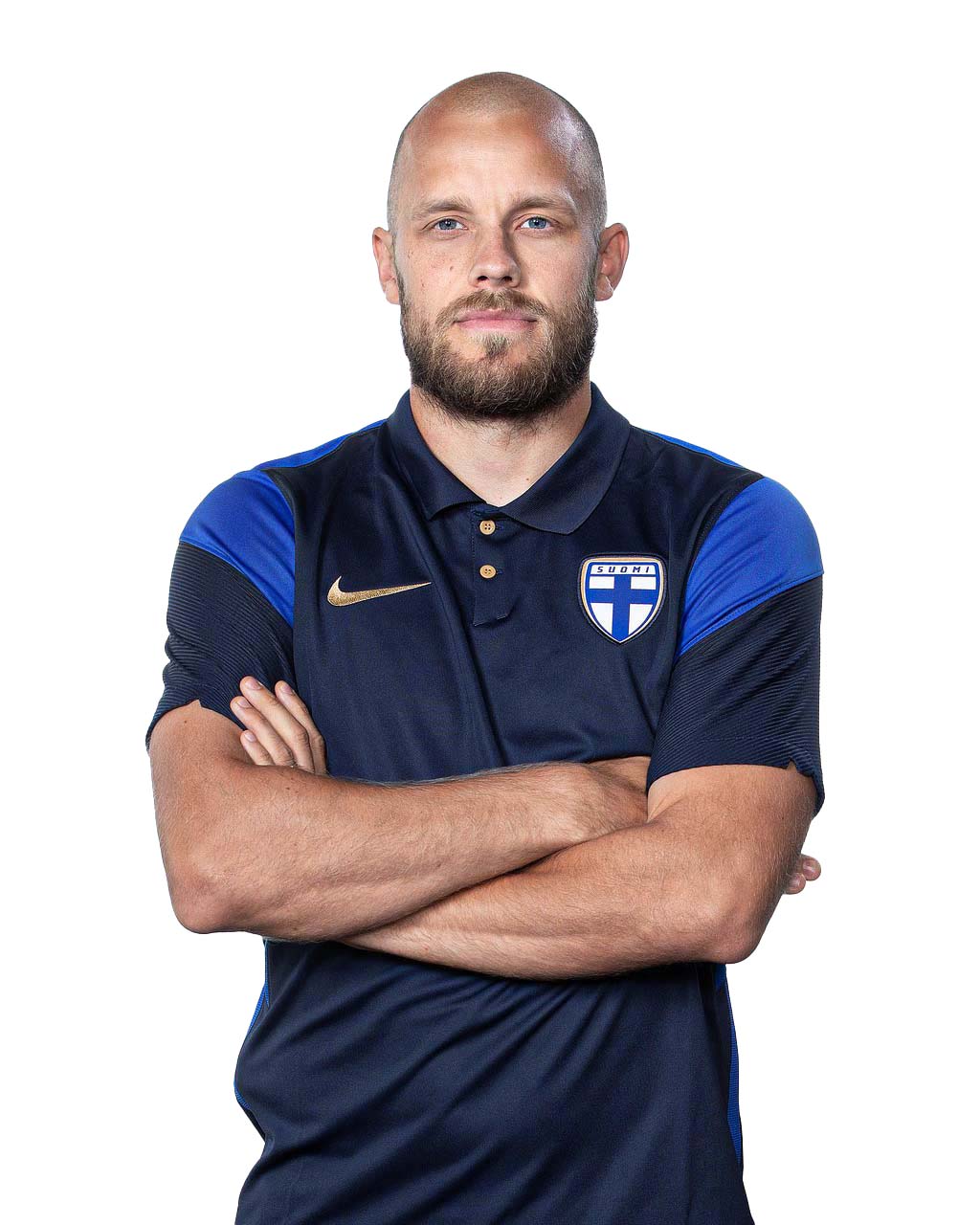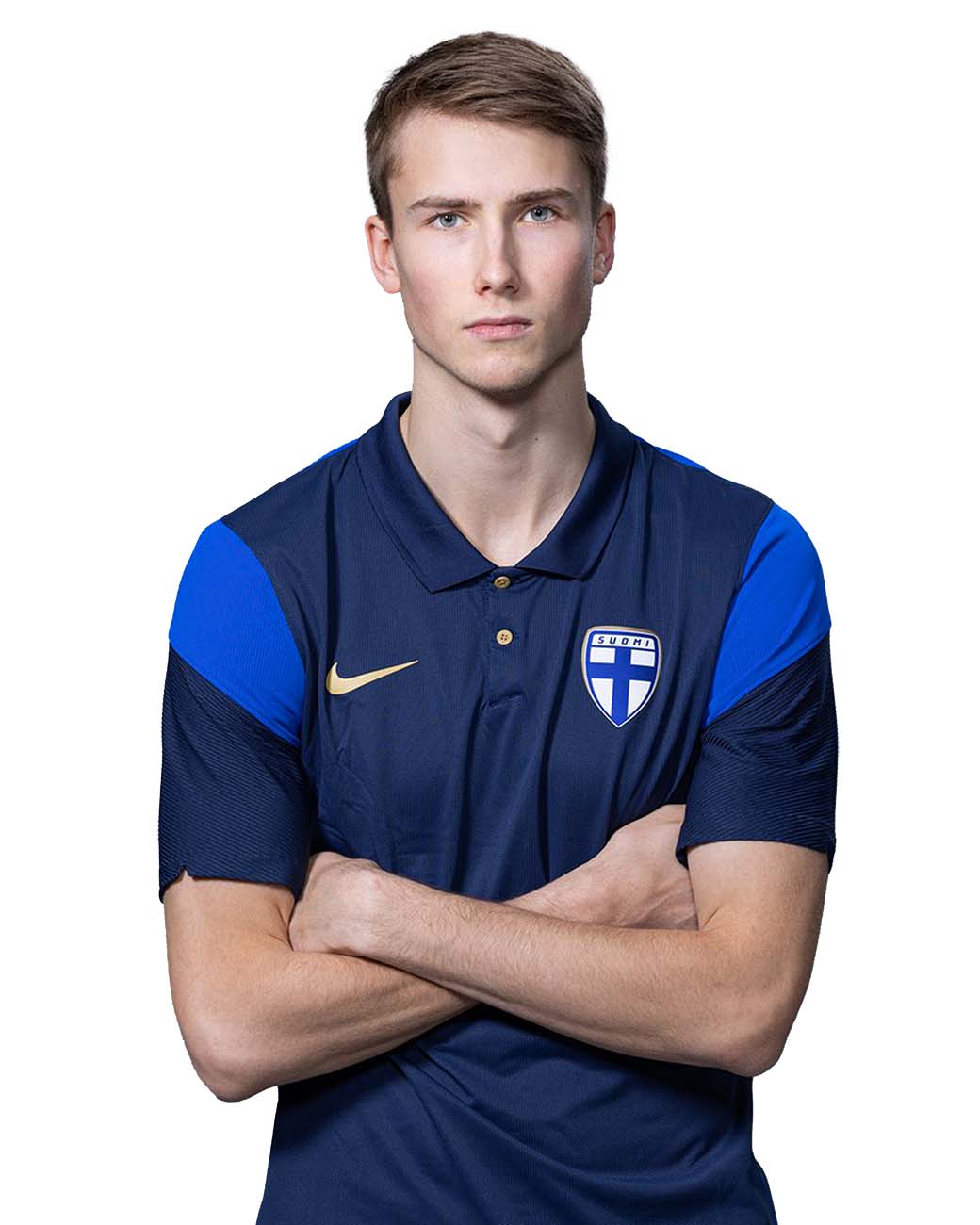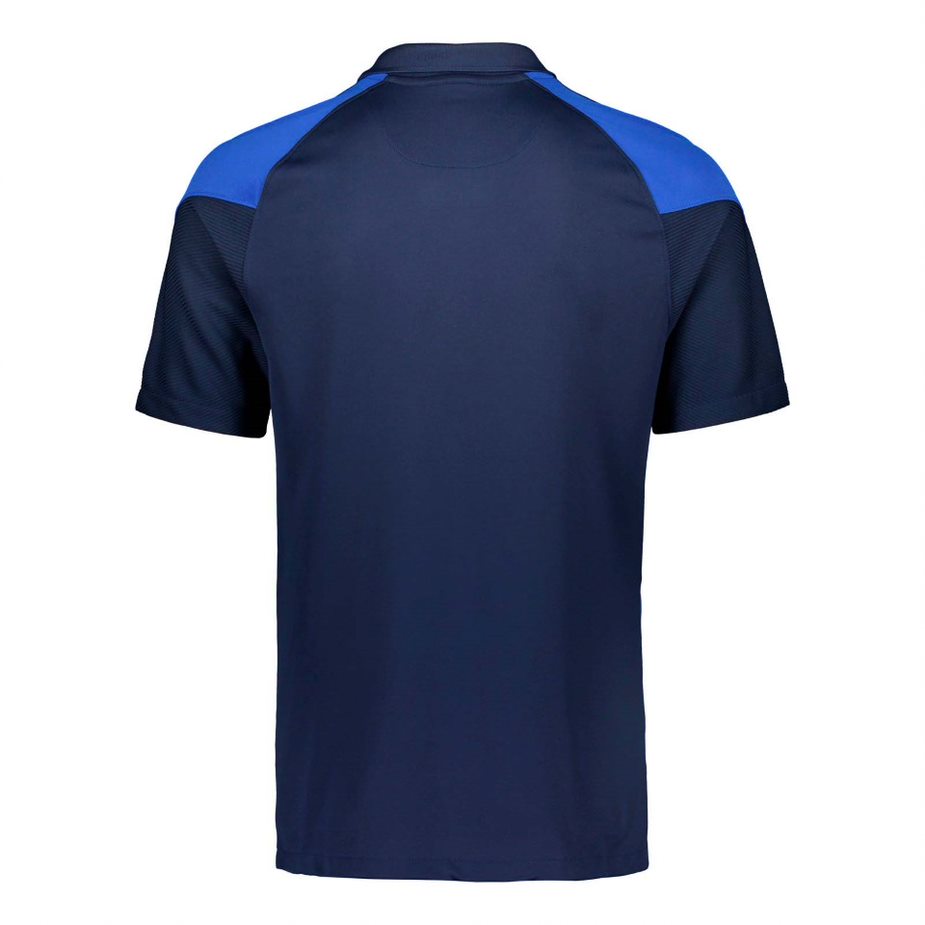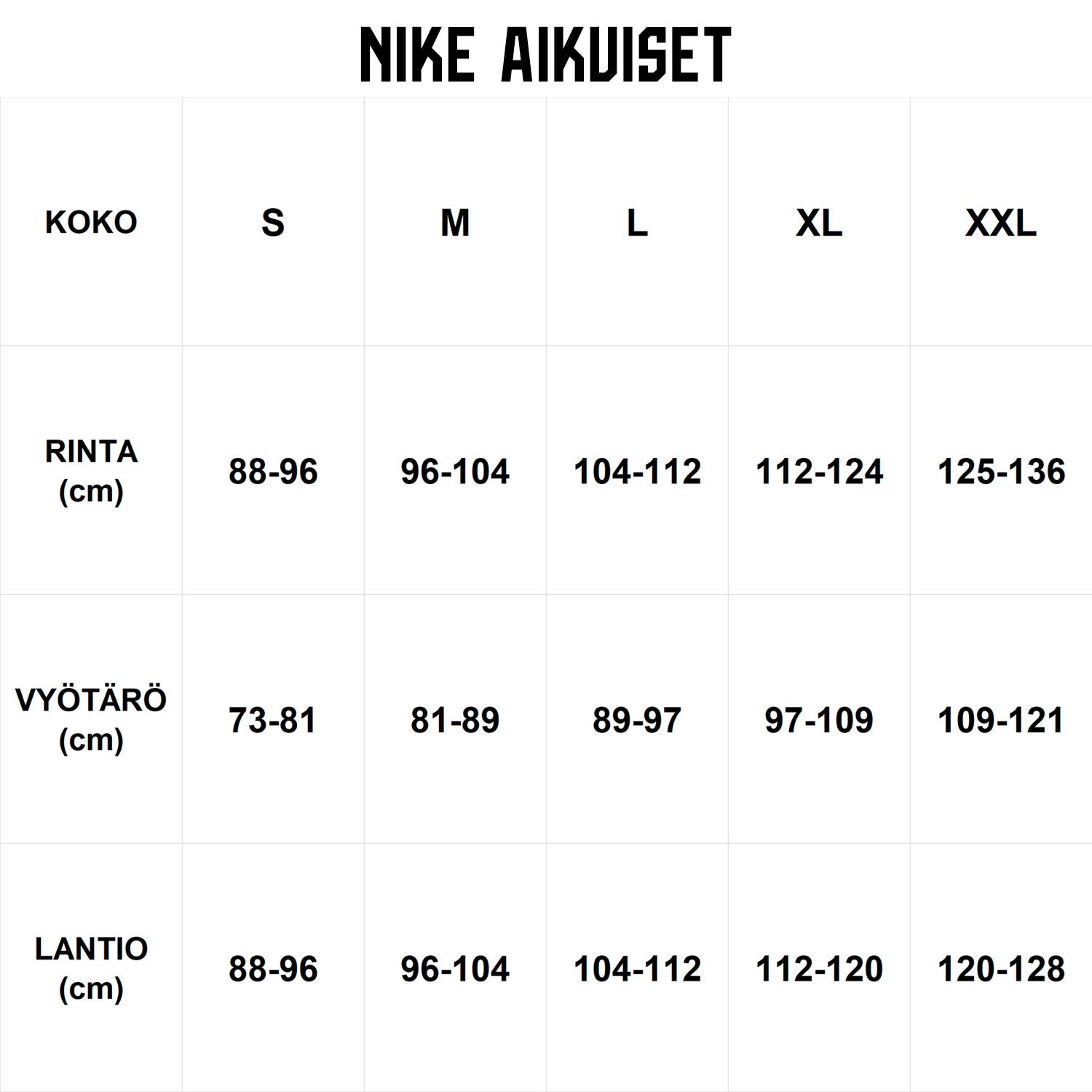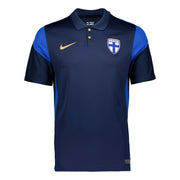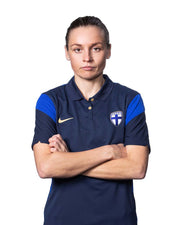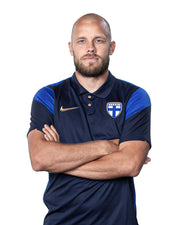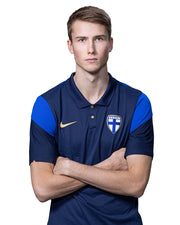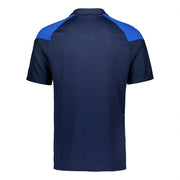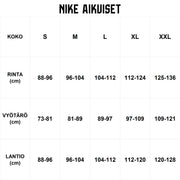 Finland Official Away Jersey 2020
Sale price
$99.00
Regular price
Unit price
per
Joulun ajan kaikilla tuotteilla pidennetty vaihto- ja palautusaika 13.1.2024 asti!
Note! The prints on the jerseys are made to order. The normal delivery time for printed shirts is 7-14 days.
The new official away jersey of Huuhkajat and Helmarit! This jersey is the whole of Finland. For women and men - past and future generations!

Huuhkajat will fight with the whole of Finland with this jersey in the 2021 EURO2020 final tournament! The dream is full, but together we want more.

The new away jersey consists of different shades of blue. The collars and two golden buttons on the collars bring a classic touch to the shirt. The shirt is decorated with a gold-edged SUOMI logo and a golden Nike swoosh. SISU is printed in blue and white on the inside of the neck of the home jersey, depicting the unyielding spirit of our National Teams and the whole of Finland. This shirt is full of dreams, struggle and togetherness!
#MeOlemmeSuomi | #ViÄrFinland | #MiiLeatSuopma | #WeAreFinland
Dri-FIT technology keeps you cool and dry, and the shirt feels comfortable in all conditions.
The same design that the players use. In addition, the same printing as an option.
Standard Fit
100% Polyester
SR sizes: S - XXL.
KOKO

Rinta

(A)

Vyötärö

(B)

Lantio

(C)

Pituus

(D)

Hiha

(E)

 

XS
88 cm
82 cm
82 cm
69,5 cm
23,5 cm

 

S
96 cm
95 cm
95 cm
69,5 cm
25 cm

 

M
 106 cm
103 cm
103 cm
69,5 cm
25 cm

 

L
113 cm
111 cm
111 cm
72.5 cm
26 cm

 

XXL
122 cm
120 cm
120 cm
75 cm
27 cm
A = rinnanympärys mitataan kainaloiden alta rinnan leveimmästä kohdasta.
B = vyötärönympärys mitataan vyötärön kapeimmasta kohdasta.
C = lantionympärys mitataan lantion leveimmästä kohdasta.
D = selän pituus mitataan niskasta (7. niskanikama on suurin ja selvin nikama, jonka tuntee kokeilemalla) lantion alareunaan.
E = hihan pituus mitataan olkapään leveimmästä leveimmästä kohdasta ranneluuhun.  
Mittausohje: 
Kun valitset itsellesi tuotetta, ota huomioon seuraavat asiat:
1) Mittaa itsesi ihonmyötäisesti, esimerkiksi ohuen paidan tai alusvaatteiden päältä.
2) Jätä mitattaessa sormi mittanauhan ja ihon väliin sopivan väljyyden varmistamiseksi.
3) Mittanauha ei saa kiristää mitattaessa.
Suomi Virallinen Vieraspelipaita 2020
pelipaita
Hieno on.Yht.pito ja toimitusnopeus ensiluokkaista!
Vieraspaita 2020
Hyvälaatuinen, kestävyys selviää pesukertojen myötä.
Vieras pelipaita
Jep, mukavan tuntuinen ja tyylikäs paita .Voi pitää vapaa-ajan lakin päällä.
Tyylikäs mutta honoleikkaus olkapäissä
Hieno kuin mikä. TIilasi XL (181cm/98kg)
Vahvahihojen alaspäinmuontoonleikkaus saa saumat kiristämään ja hiertämään käsien noustessa. Kainalosauman nosto ja hartialinjan pieni kavennus auttaisi liikkuvuuteen merkittävästi.
Eka urheilupaita jossa törmännyt moiseen suunnittelunkukkaseen. :(
Kannattaa ehkä sitten tilata se pienempi koko jos on kahden rajoilla.