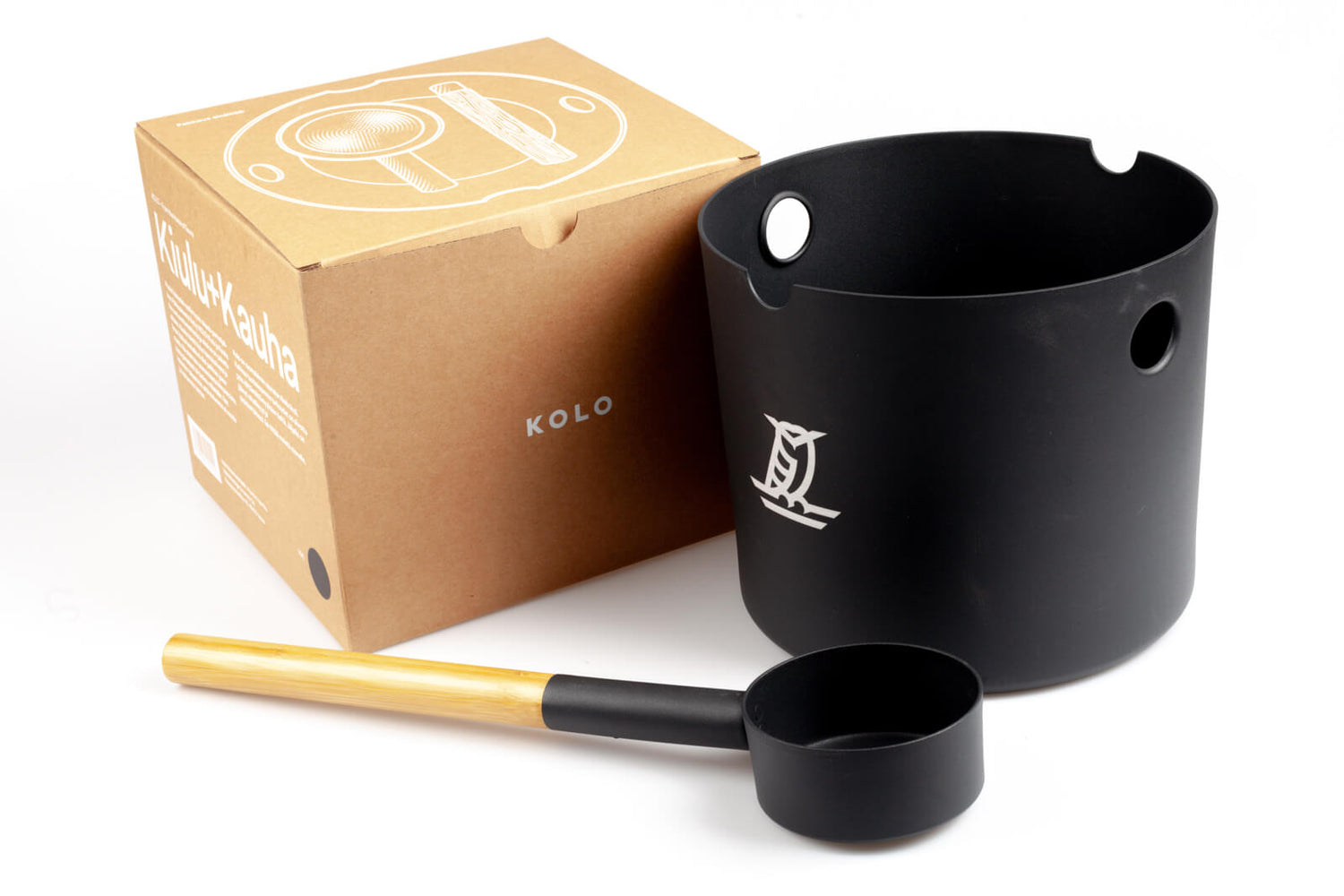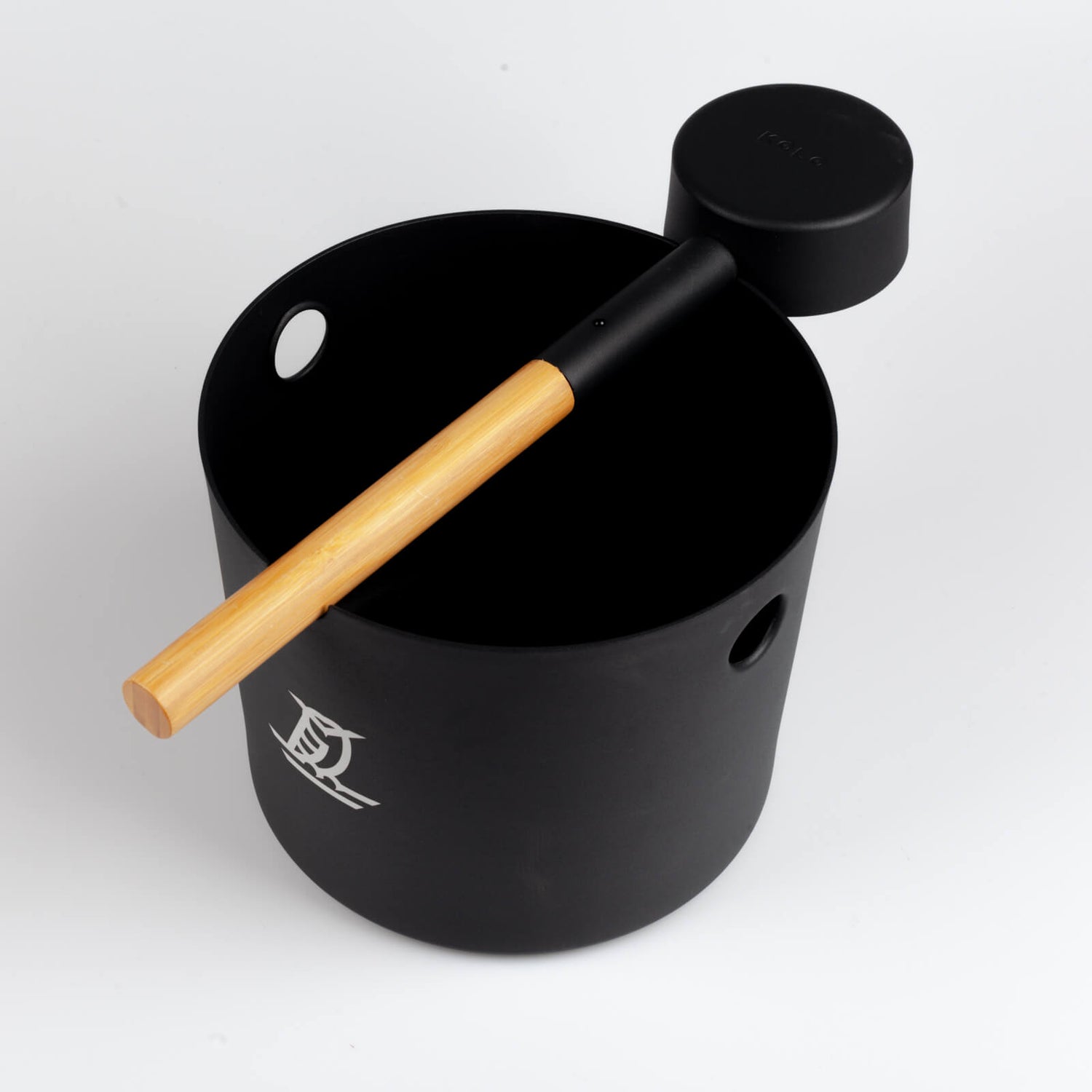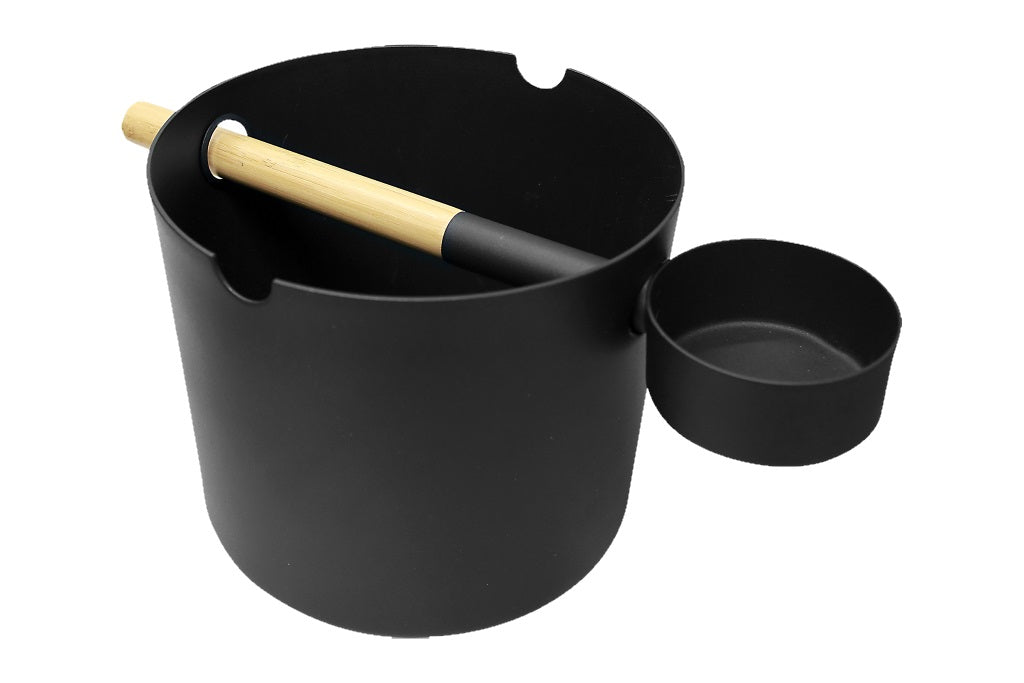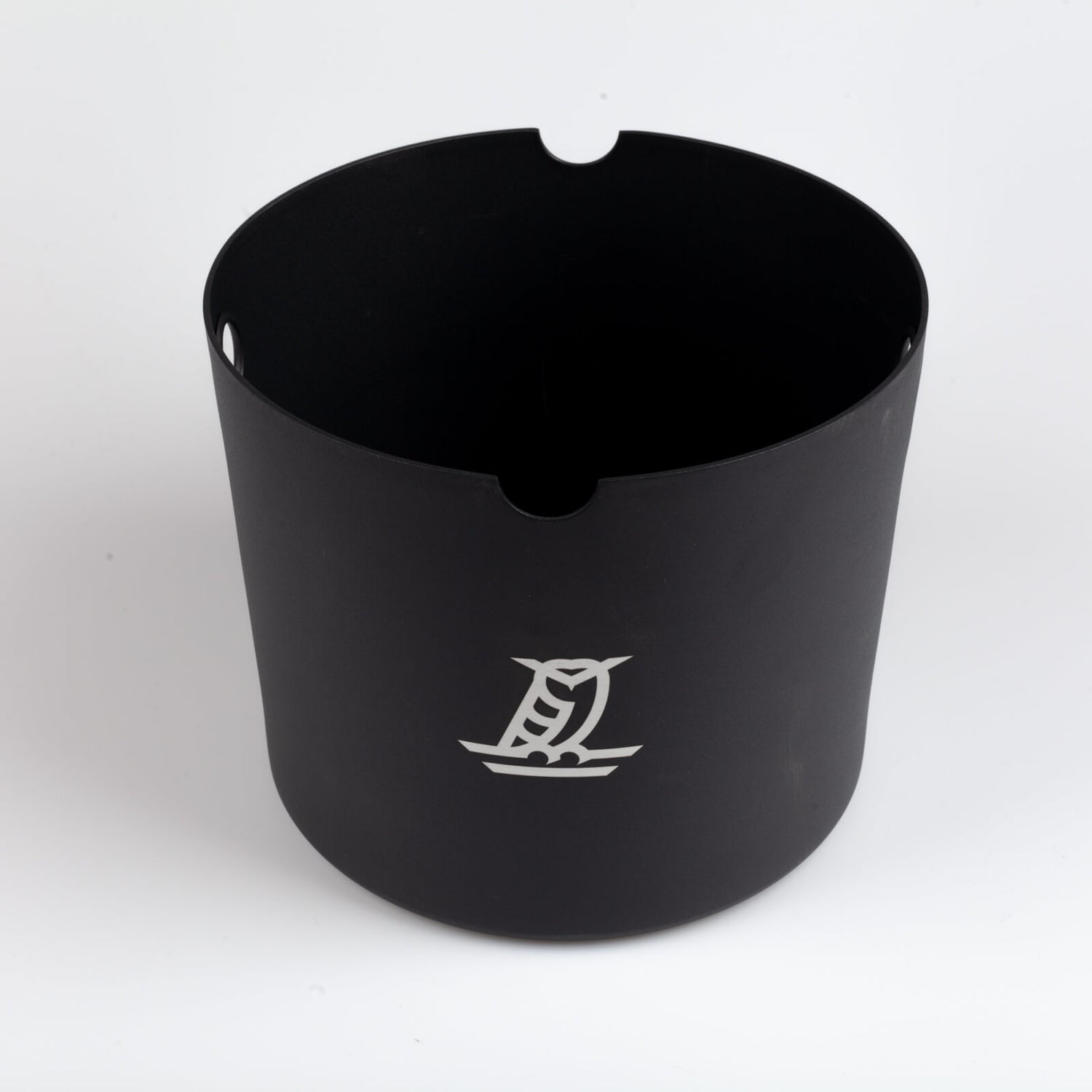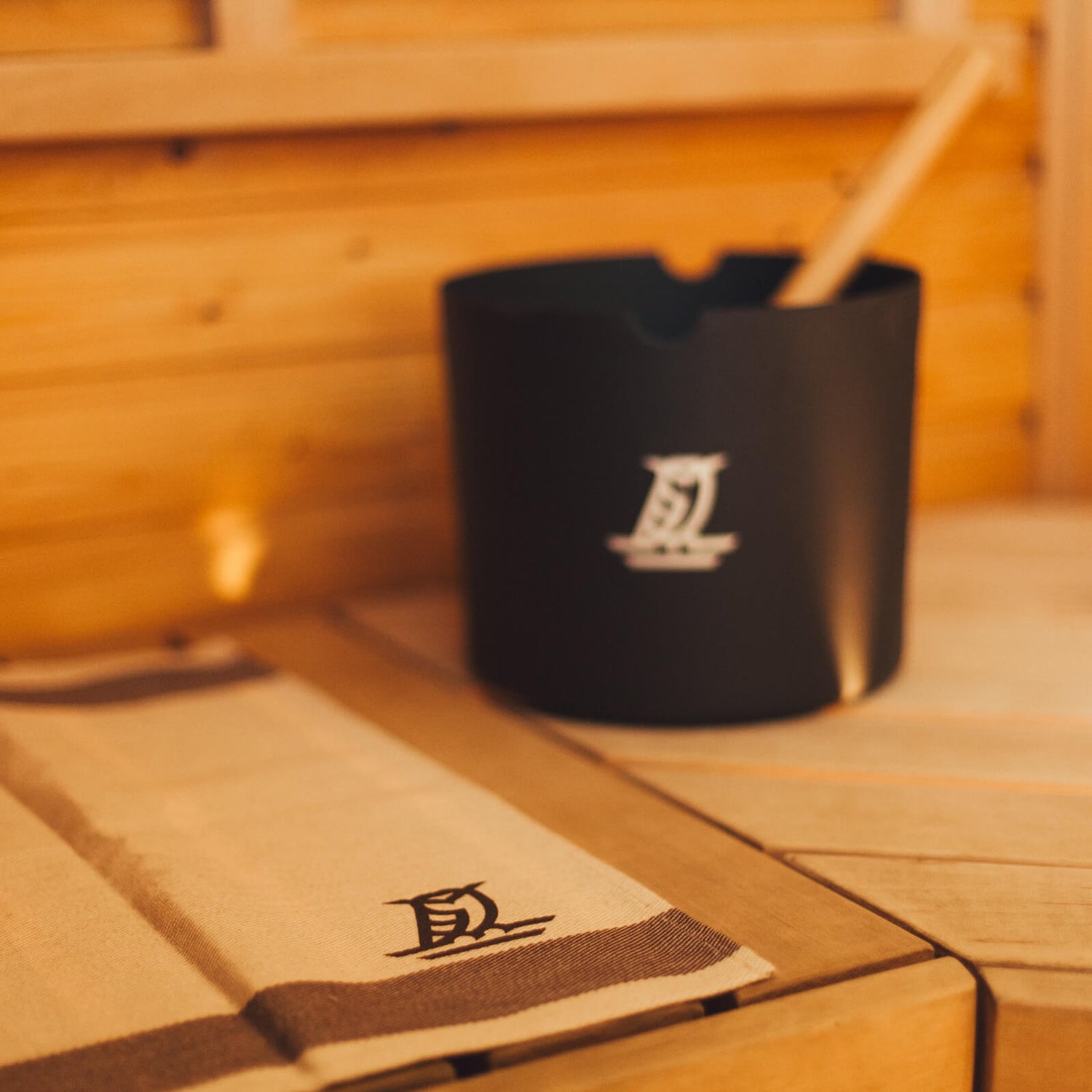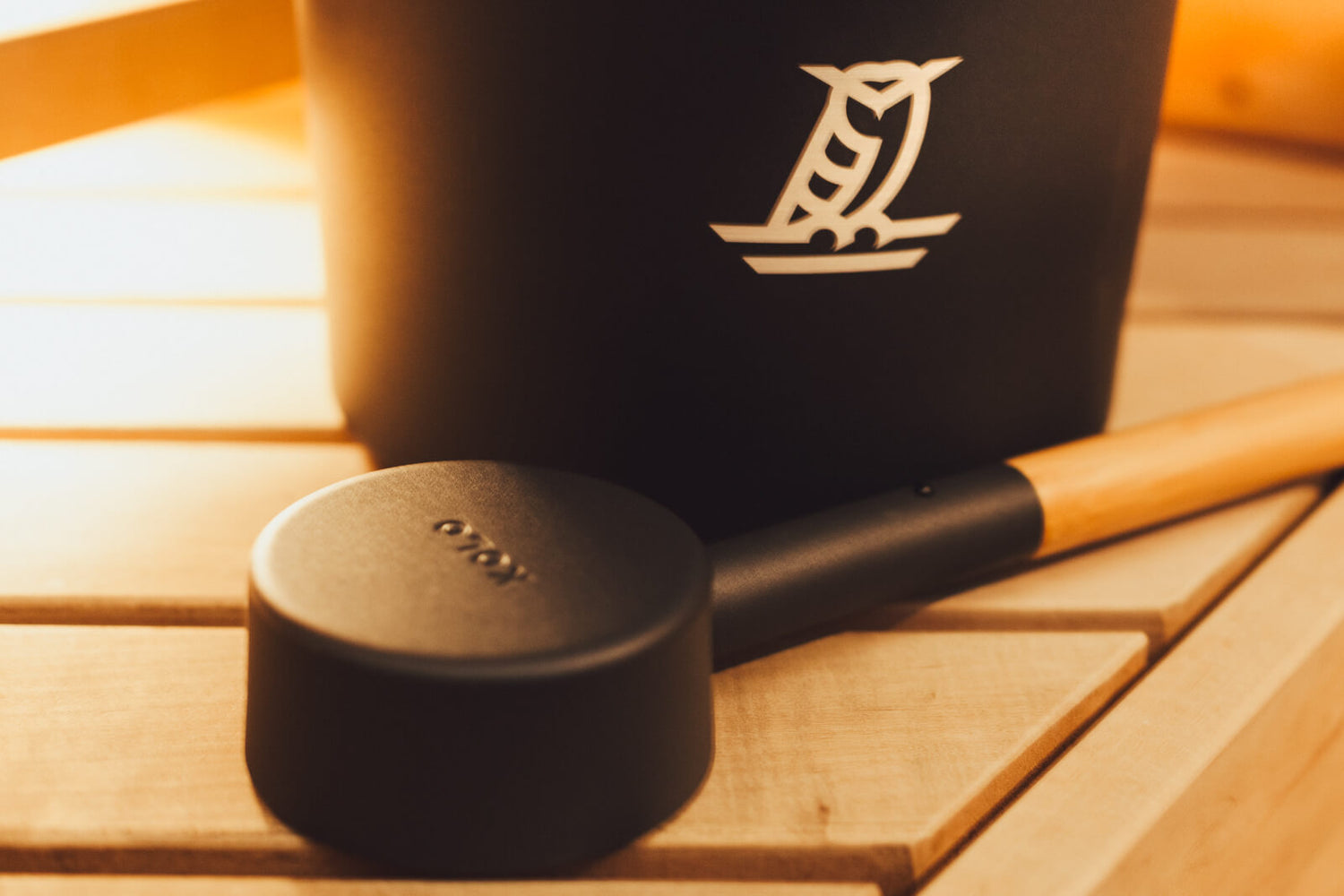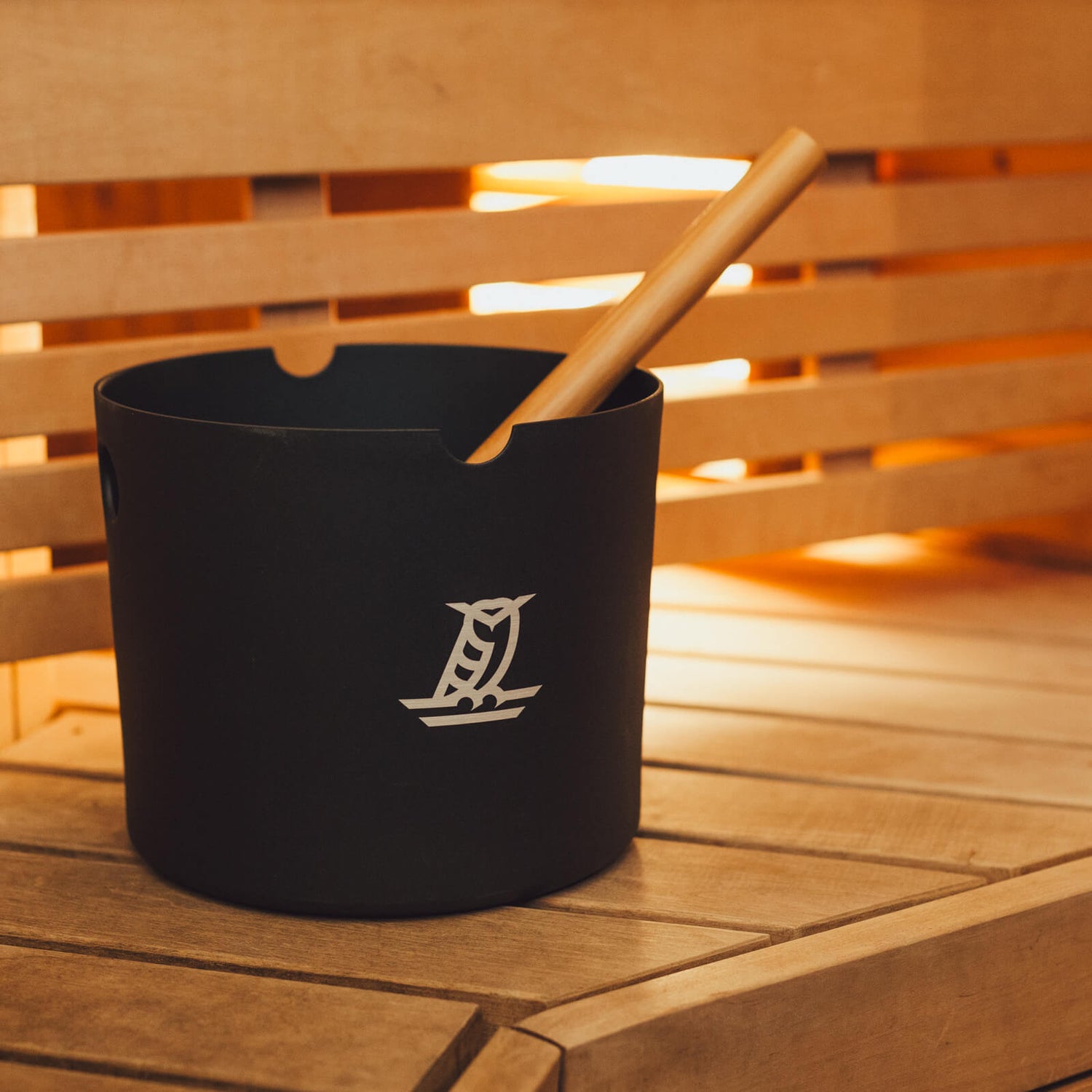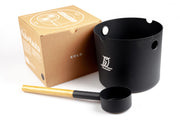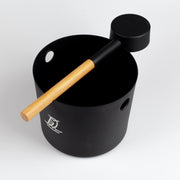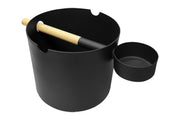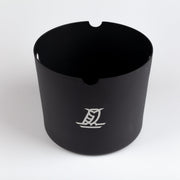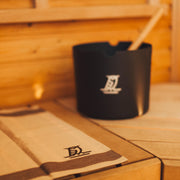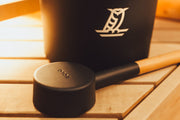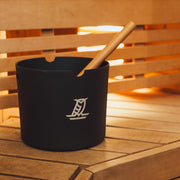 Bubi x KOLO Sauna Bucket and Ladle
Sale price
$79.00
Regular price
$88.00
Unit price
per
Joulun ajan kaikilla tuotteilla pidennetty vaihto- ja palautusaika 13.1.2024 asti!
Bubi ❤️ KOLO
The urban eagle owl flew from the stadium roof onto the top bar and into the hearts of Finns. This time, Bubi flies to the sauna instead of the top bar.
KOLO brings domestic design and innovation to the sauna. The gift idea doesn't get any better than this!
The Bubi x KOLO ladle and bucket are inseparable, that's why they can be found in the same package and complement each other. The ladle acts as a carrying handle for the bucket when you carry water to the sauna, and in sauna, the bucket acts as a resting place for the ladle. Perfect!
The eye-catching design is perfect for any sauna and is an excellent choice as a gift. The whole thing is crowned by a nice packaging, which you dare to give as is to the gift recipient!

The metal parts are high-quality matte black powder-coated aluminum and the handle of the ladle is heat-treated bamboo.
Product information :
The height of the keel is 20 cm
The diameter of the keel is 24 cm
Kiulu weight 652 g
Kiulu volume 5.0 l
Bucket total length 41 cm
Scoop weight 183 g
Bucket volume 0.3 l
Package dimensions 21 x 25 x 25 cm