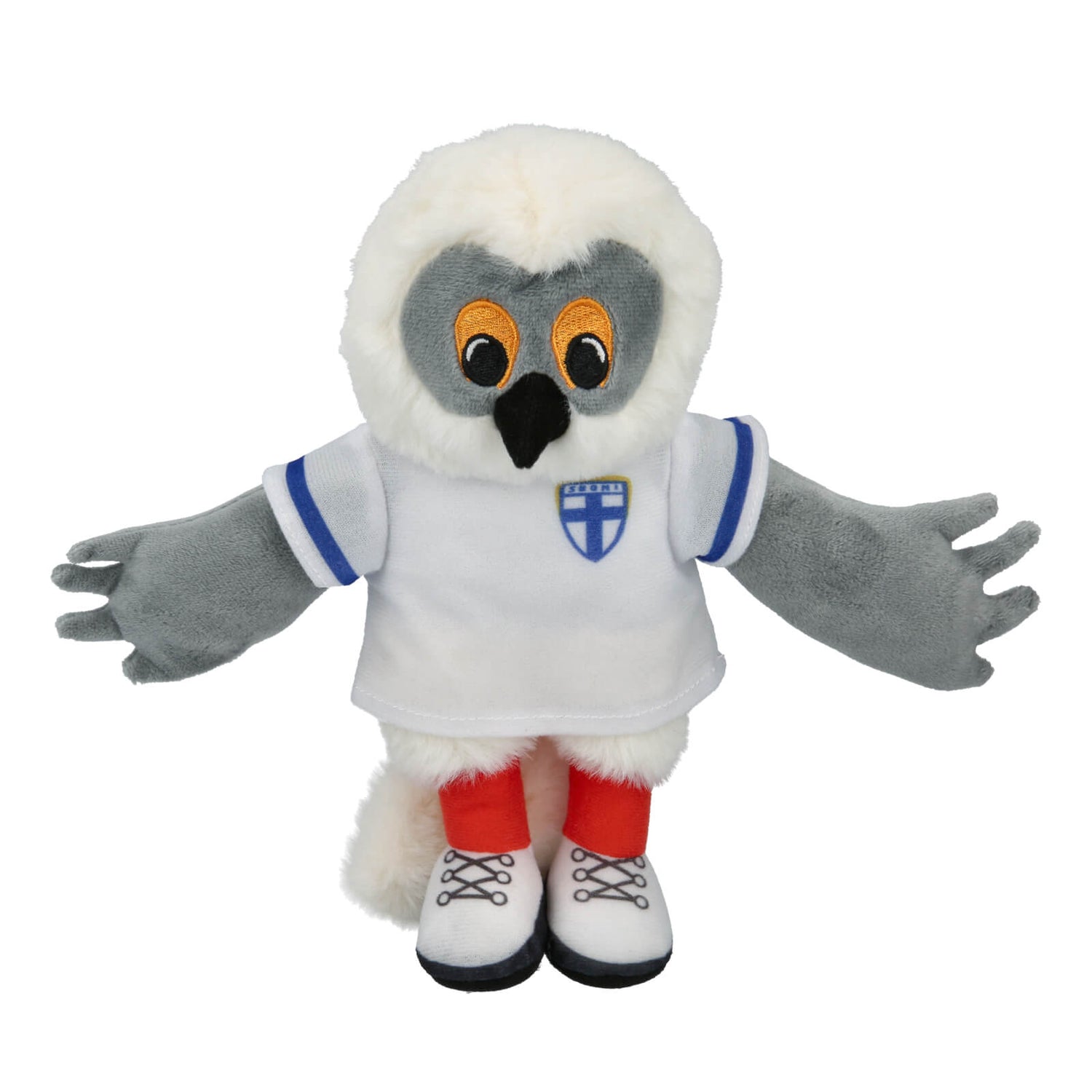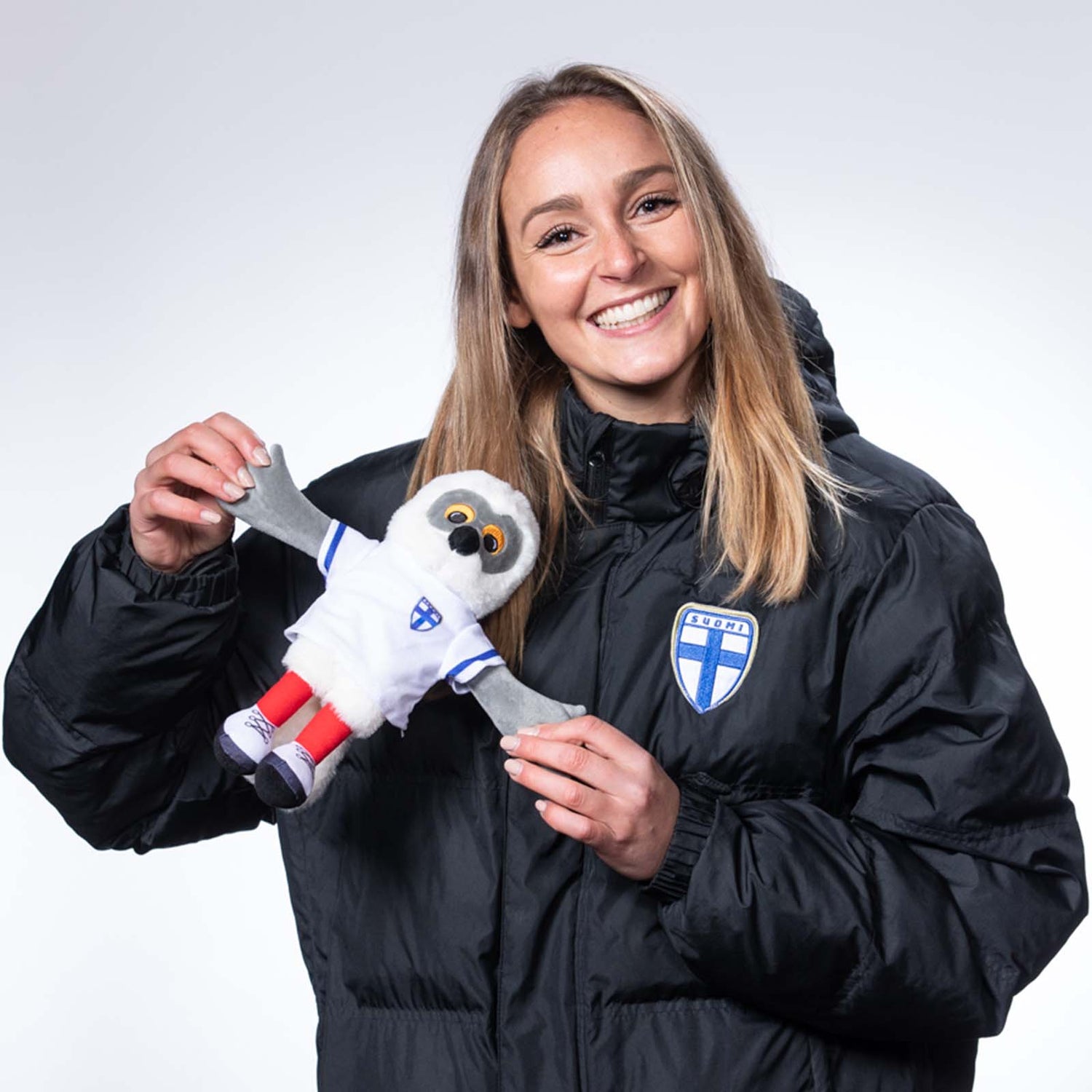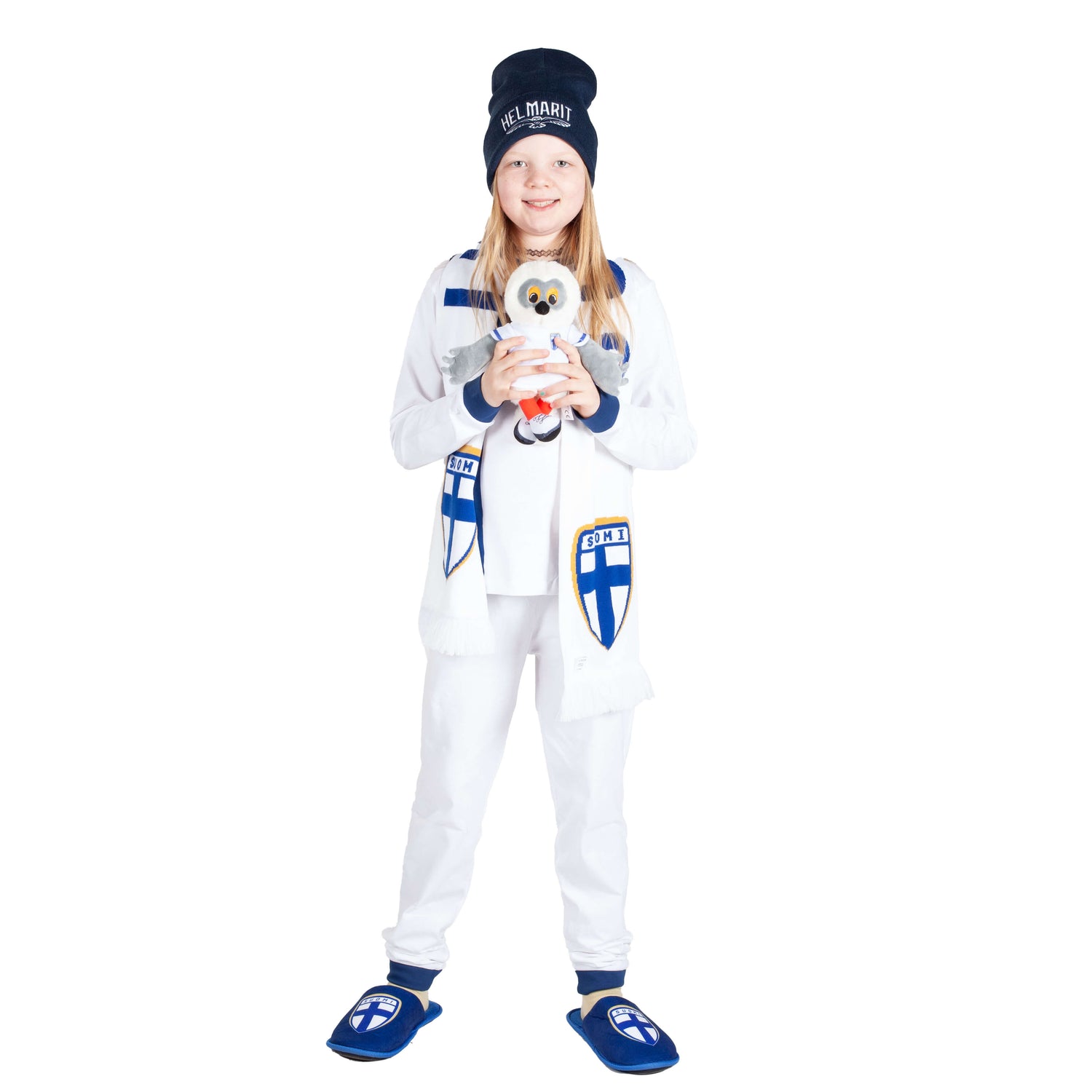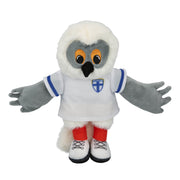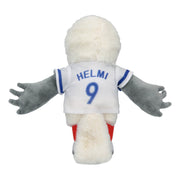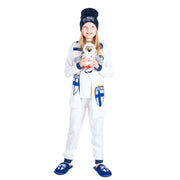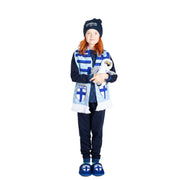 Helmi Soft Toy
Sale price
$18.00
Regular price
$28.00
Unit price
per
Joulun ajan kaikilla tuotteilla pidennetty vaihto- ja palautusaika 13.1.2024 asti!
This soft fellow just loves football! The cuddly mascots of Huuhkajat and Helmarit, Bubi and Helmi, have received their own soft toys. This duo is very huggable and loves to throw high fives even outside of National Team matches! These cuties get along in a loving home on their own, but together they are inseparable!
Helmi is a pearl owl, and is the official soft toy of Helmarit. He is funny, but above all a sweet and adorable creature - just like his best friend Bubi. Could we come live with you?
The Huuhkajat mascot Bubi soft toy is also available.
PRODUCT INFORMATION

Material: 100% polyester
Height: 25 cm
Washing instructions: Surface wash at 30 degrees
Search words: Huuhkajat, Helmarit, Finland, fan products, Helmi, soft toy, mascot

Helmi
Lapselle sopivan kokoinen ja pehmeä, joka vastaa odotuksia,
Kiva maskotti kampanjaan.
Eskarilaiset pitivät kovasti Helmi pehmolelusta. Toivottavasti saamme myös BUBI-huuhkajan.
Helmi-pöllö
Tyttärelle ollut äärimmäisen tärkeä ja rakas.🥰