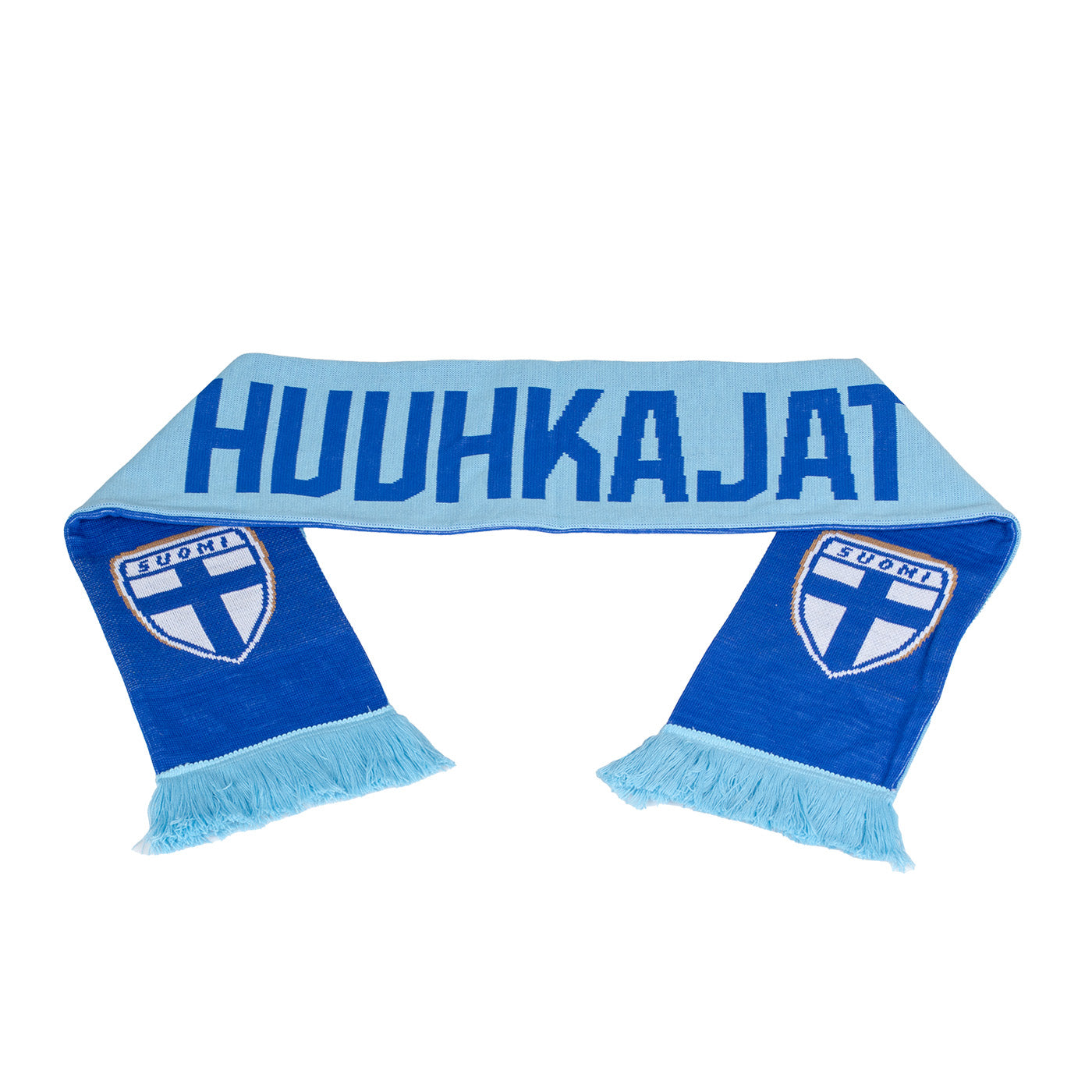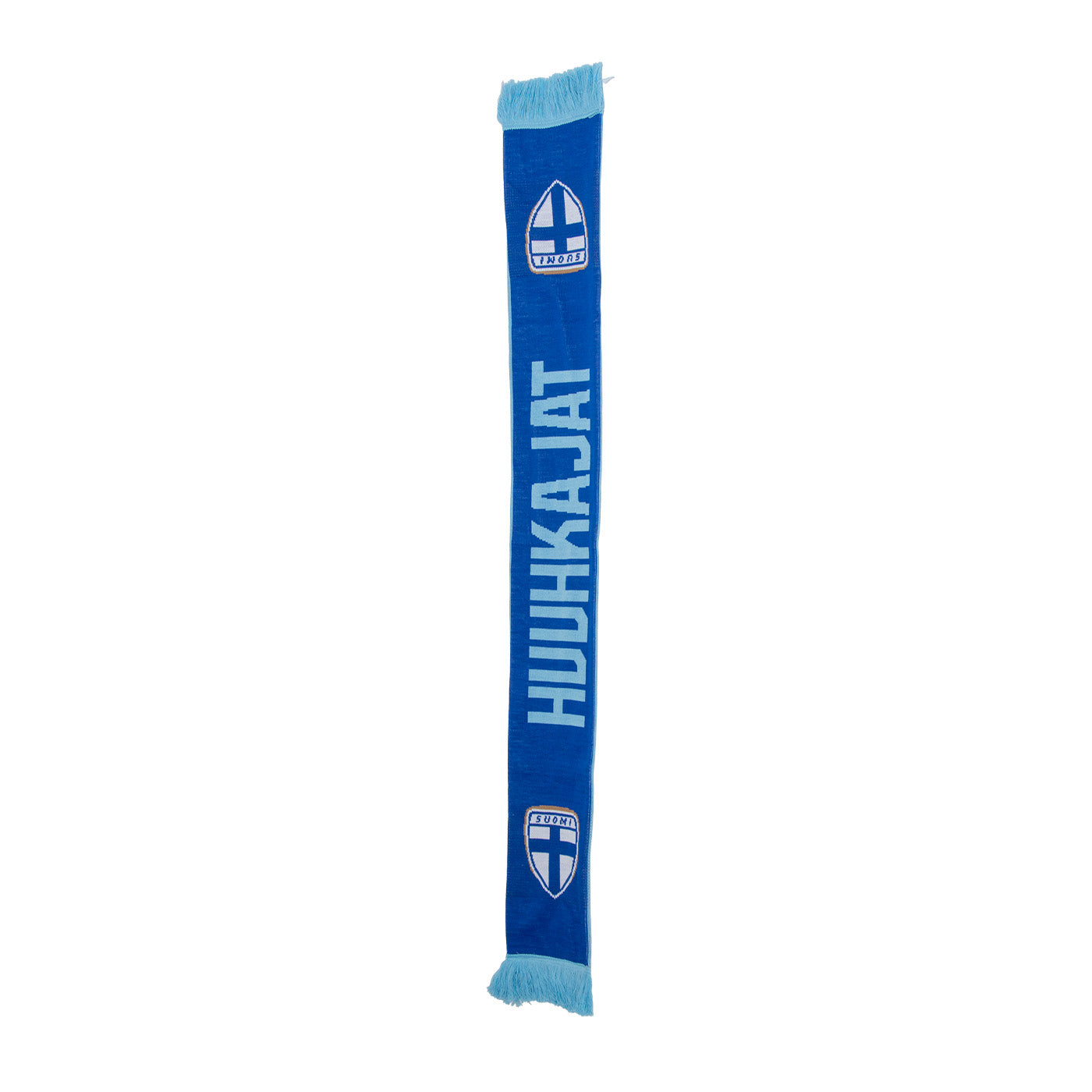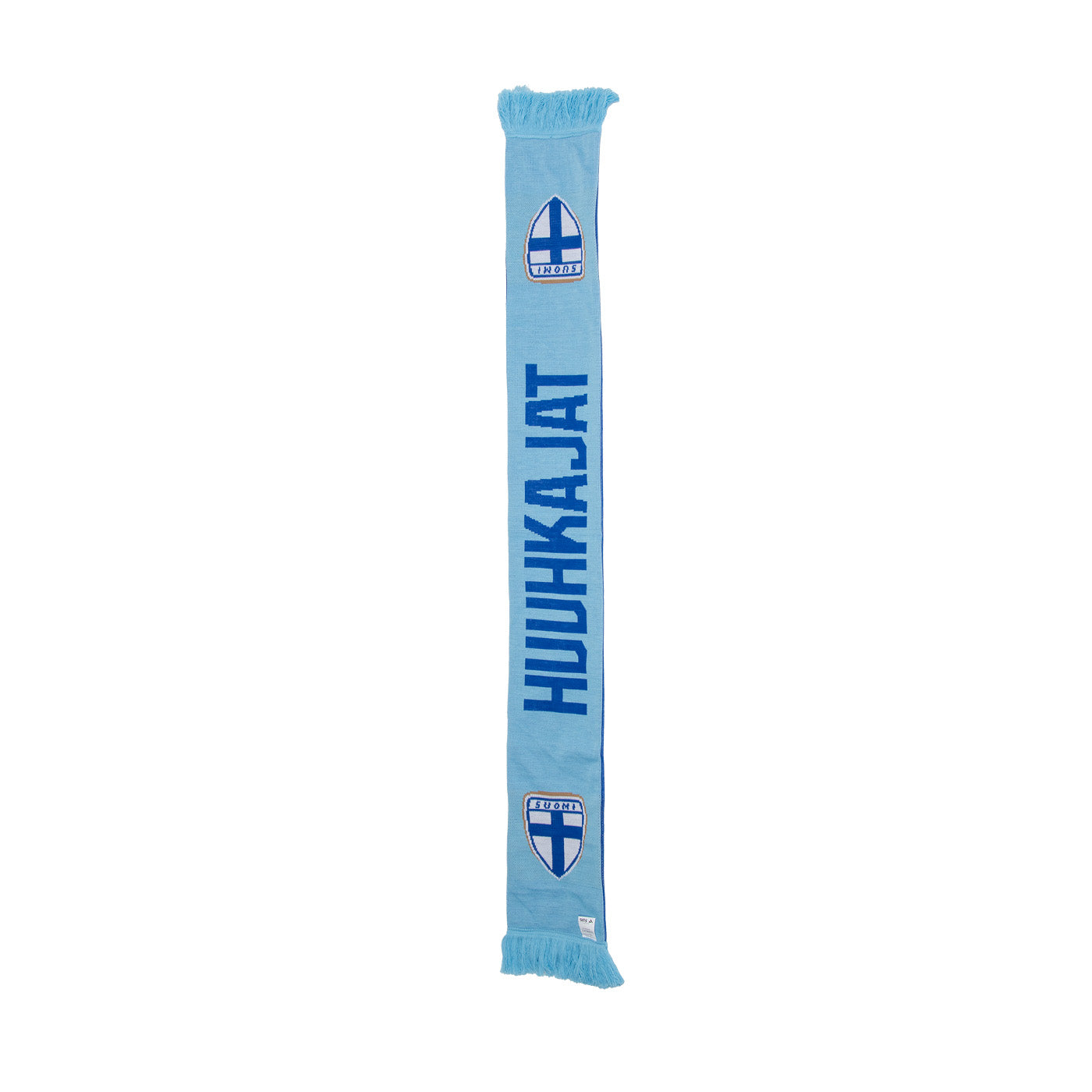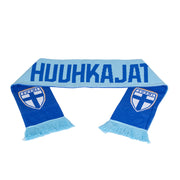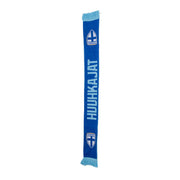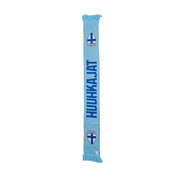 Huuhkajat Scarf, Blue/Light blue
Sale price
$28.00
Regular price
Unit price
per
Joulun ajan kaikilla tuotteilla pidennetty vaihto- ja palautusaika 13.1.2024 asti!
Two-colored Huuhkajat supporter scarf. On one side of the scarf the text "HUUHKAJAT" is on a light blue background and on the other side on a royal blue background.

The scarf is a pleasantly soft material. The fabric of the scarf is doubled, so it also warms you in the stands as well!