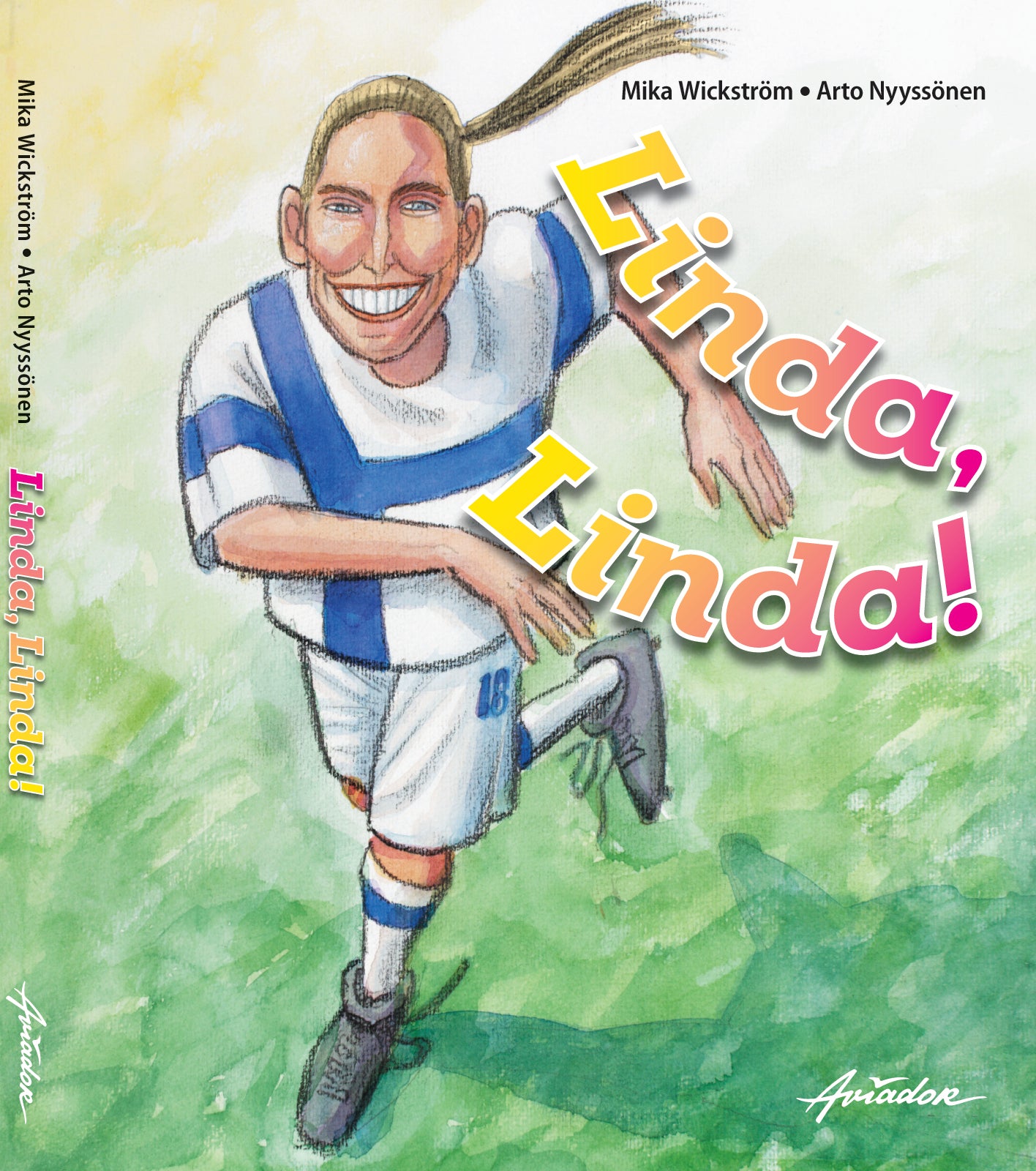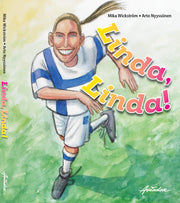 Linda, Linda! -Book
Sale price
$22.00
Regular price
$28.00
Unit price
per
Joulun ajan kaikilla tuotteilla pidennetty vaihto- ja palautusaika 13.1.2024 asti!
Linda, Linda! is the story of a talented and personable athlete who grew up to be the best goal scorer throughout Finland and a role model for all girls who play football. Linda Sällström started as an all-around athlete and won the Finnish championship in the 60-meter hurdles and pole vault in the age group competition. However, football won, and at the age of 15 she was chosen as the most promising girl player in the Finnish Football Association. At the same award ceremony, Teemu Pukki was chosen as Boy Player of the Year.
Teemu and Linda also have the fact that both of them have cleared the way for Finland to the European football championships with their goals.
Linda, Linda! continues the popular series by author Mika Wickström and illustrator Arto Nyyssönen, in which Teemu Pukki Baby and Mörkö Marko have appeared. New book Linda, Linda! is, like its predecessors, a good-humored story with both words and pictures that appeals to children and young people as well as adults. Linda Sällström, who always genuinely presents herself, has got a story in this book that her admirers can easily identify with.
Mika Wickström is an award-winning children's and youth author who has also written several non-fiction books on sports.
Illustrator Arto Nyyssönen is a comic artist and graphic artist who also has experience coaching youth soccer players.
WICKSTRÖM, MIKA & NYYSSÖNEN, ARTO:
Children's and youth book
Release date: June 2022
Number of pages: 80
Binding: Bound, hardcover, illustrated
Loistavaa Linda, Linda !
7v tyttöni kommentit: Mä tykkäsin siitä Linda Linda kirjasta sinä oli erilaisia tunteita surua vähän iloa enemmän. Ja siinä oli paljon jalkapalloa. Olen vauvasta asti pelannut jalkapalloa.