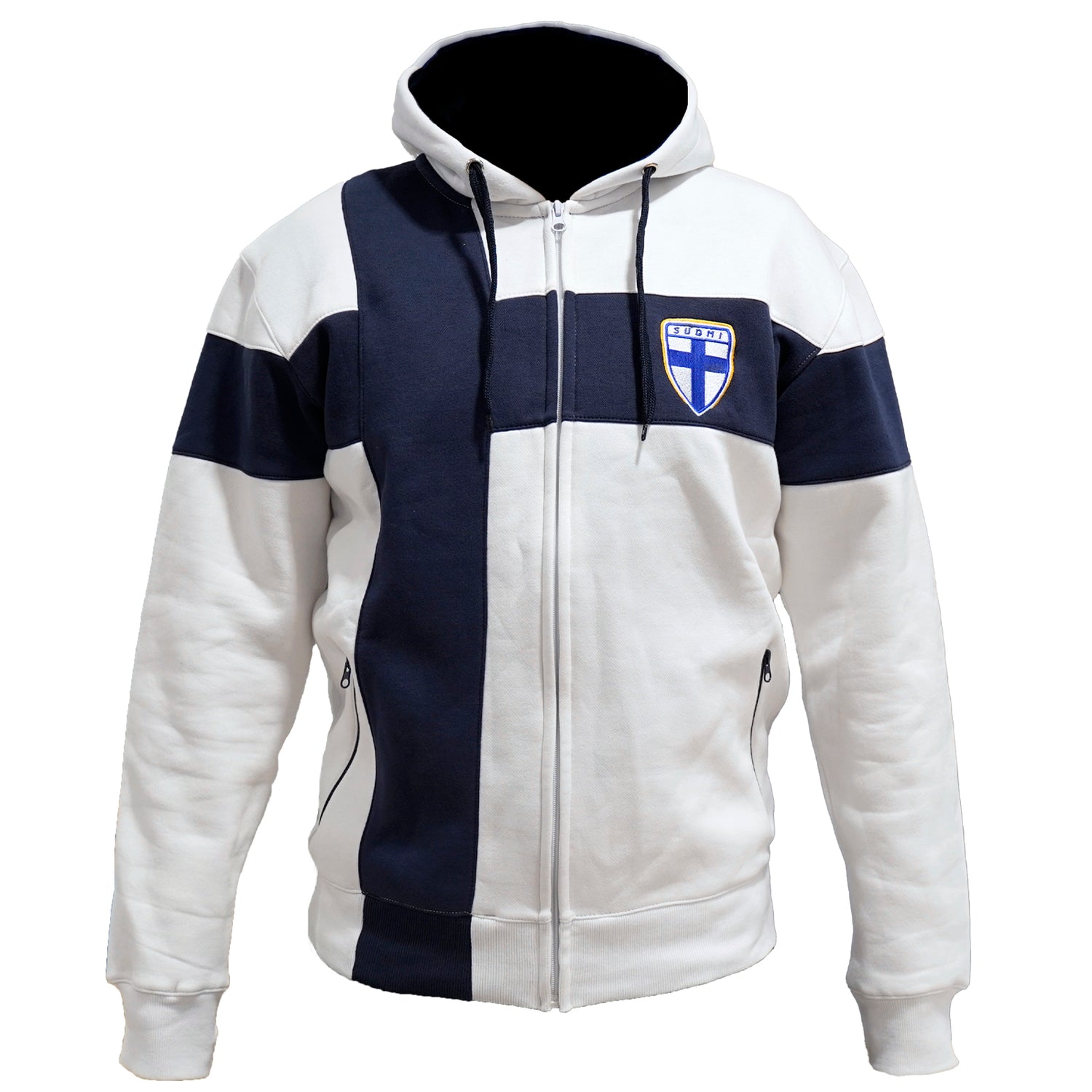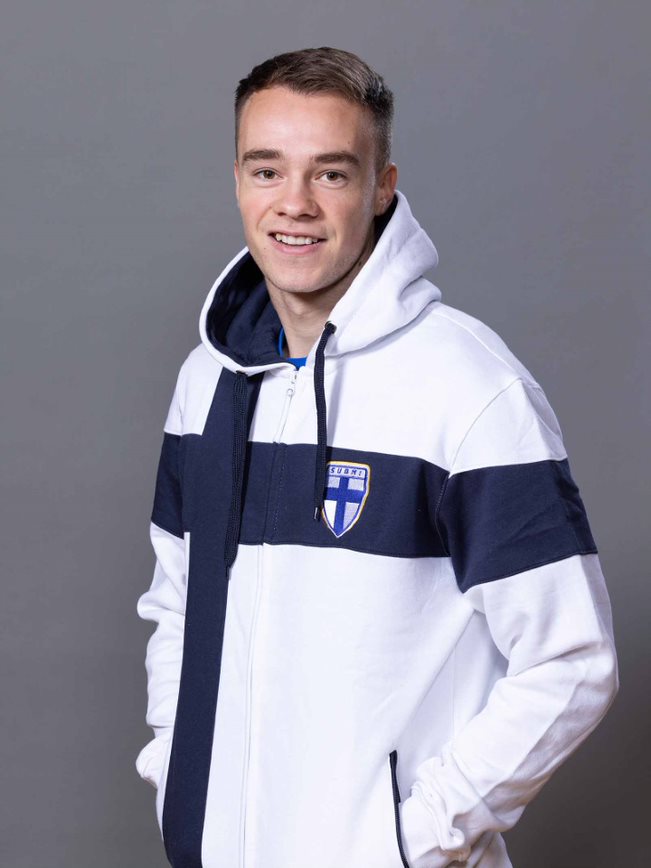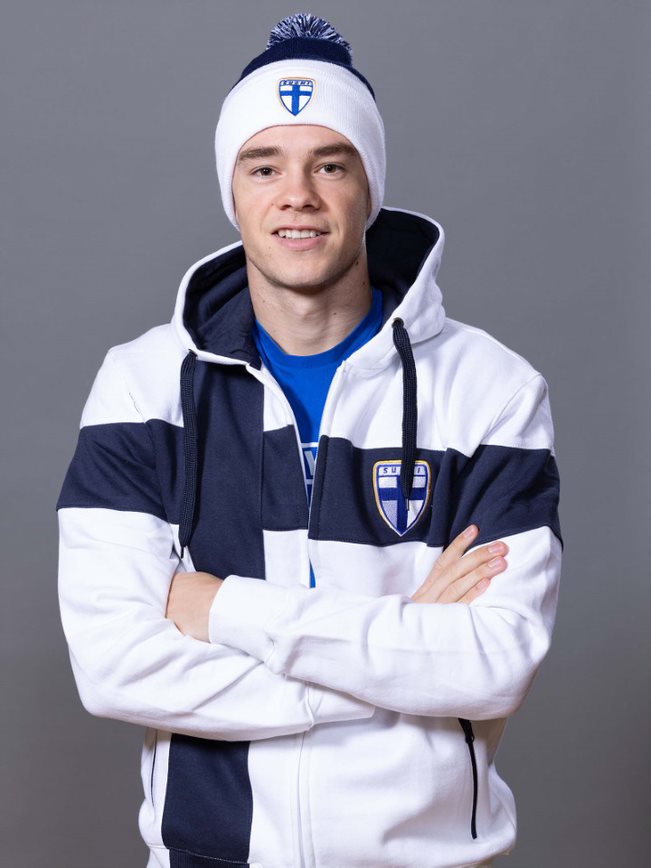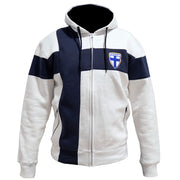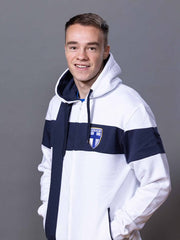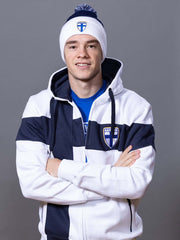 The National Team Hoodie with Zipper
Sale price
$49.00
Regular price
$71.00
Unit price
per
Genuine and original, official Finnish National Team supporter's holy clothes. Also known as the "The National Team Hoodie".
This is not just any piece of clothing. This is the hoodie you've seen so many times on sports fields and stands. Regardless of the sport.
The bold blue cross design of the national team exudes unity and pride. When you put on a hoodie, you not only belong to the football family, but you are part of the Finnish sports community.
And this sports community already includes thousands of satisfied supporters. Year after year, the hoodie has received more and more laudatory comments, both for its quality and its appearance.
This product can be called a real classic.
This model has a zipper and side pockets with zippers.
See also the striking guest pattern on the hoodie
An over-the-head version of the national team's hoodie is also available.
Material:
80% Cotton,
20% Polyester
Weight: 320g
Sizes: S-XXXL
Model: Unisex
KOKO

Rinta

(A)

Vyötärö

(B)

Lantio

(C)

Pituus

(D)

Hiha

(E)

S
104 cm
104 cm
89 cm
65 cm
63 cm
M
108 cm
108 cm
96 cm
65 cm
63 cm
L
114 cm
114 cm 
100 cm 
67 cm
66 cm
XL
121 cm
121 cm
105 cm
69 cm
67 cm
XXL
122 cm
122 cm
107 cm
70 cm
68 cm
3XL
126 cm
126 cm
109 cm
72 cm
69 cm
A = rinnanympärys mitataan kainaloiden alta rinnan leveimmästä kohdasta.
B = vyötärönympärys mitataan vyötärön kapeimmasta kohdasta.
C = lantionympärys mitataan lantion leveimmästä kohdasta.
D = selän pituus mitataan niskasta (7. niskanikama on suurin ja selvin nikama, jonka tuntee kokeilemalla) lantion alareunaan.
E = hihan pituus mitataan olkapään leveimmästä leveimmästä kohdasta ranneluuhun.
Mittausohje: 
Kun valitset itsellesi tuotetta, ota huomioon seuraavat asiat:
1) Mittaa itsesi ihonmyötäisesti, esimerkiksi ohuen paidan tai alusvaatteiden päältä.
2) Jätä mitattaessa sormi mittanauhan ja ihon väliin sopivan väljyyden varmistamiseksi.
3) Mittanauha ei saa kiristää mitattaessa.
Maajoukkue huppari vetoketjulla
Huppari
Laadukas vaate, niinkuin kaikki fanituotteet mitä olemme ostaneet. Oi Suomi on!
Todella hyvä ja lämmin huppari!
Mukava päällä kaikin puolin sopii syksyn kylmeneville illoille ja
Maajoukkue huppari vetoketjulla