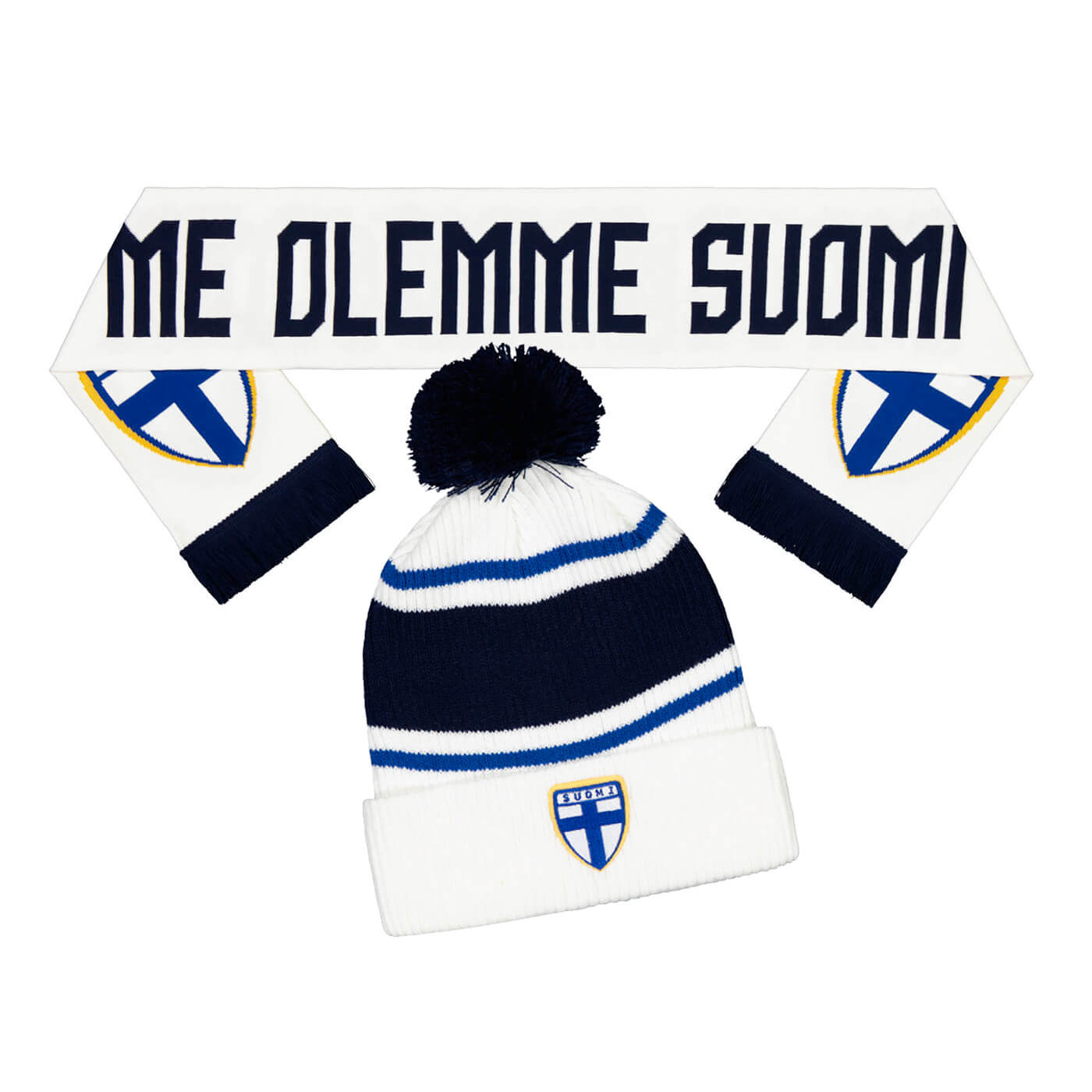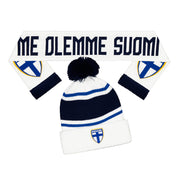 National Team 2.0 Tassel Beanie and We Are Finland Scarf, Bundle
Sale price
$44.00
Regular price
$55.00
Unit price
per
Joulun ajan kaikilla tuotteilla pidennetty vaihto- ja palautusaika 13.1.2024 asti!
Package includes:
1pc National Team 2.0 Tassel Beanie, white
1pc We Are Finland Scarf, white
PRODUCT INFORMATION
National Team 2.0 Tassel Beanie
Guaranteed and stylish national team-level winter fashion! The Suomi tassel beanie intended for leisure time offers warm protection from cold weather. A cute ball of fur sticking out of your head will turn heads and make sure your friends find you in the snow, even if the stick goes off the rails.
The white tassel beanie has the official logo of the Finnish national team. The material of the beanie is stretchy, so the product fits well on heads of different sizes.
One size fits all! So this beanie fits from baby to adult.
We Are Finland Scarf
This high-quality supporter scarf has the text "WE ARE FINLAND", and the ends of the scarf are decorated with the official Finnish national team logo. The material of the scarf is very soft and the fabric warms the stands even in cold weather.
PRO TIP: When the national anthem starts playing in the stadium, raise your scarf in the air over your head and sing your heart out!
Together "WE ARE FINLAND".
Material :
95% acrylic, 5% elastane
Dimensions:
140cm x 17cm + fringes at the ends