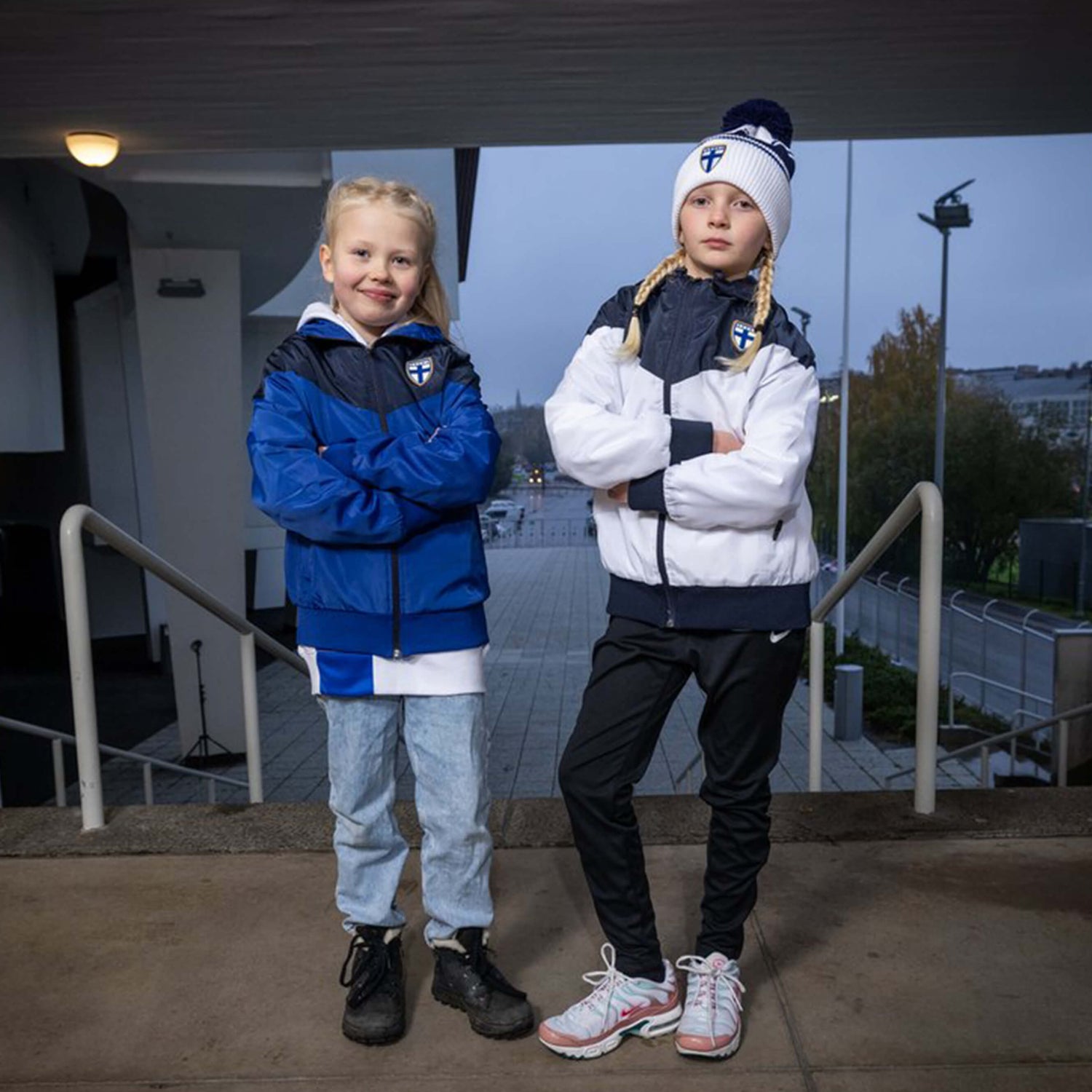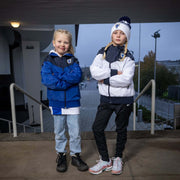 Suomi Windbreaker, Water Repellent, Kids, White
Sale price
$55.00
Regular price
Unit price
per
Joulun ajan kaikilla tuotteilla pidennetty vaihto- ja palautusaika 13.1.2024 asti!
High-quality mid-season jacket for kids and youth for outdoor use in spring and autumn.
The jacket is water-repellent polyester, so even a little rain won't prevent you from going oxygen jumping with this jacket!
The air vent on the back contributes to the jacket's breathability.
The silicone Finnish National Team coat of arms adorns the chest.
Material: 100% Polyester
Water-resistant
Intended use: for free time
Air conditioning vent on the back
Colouring: dark blue-white
Children's sizes
 KOKO

(cm)

RINTA

(A)

VYÖTÄRÖ

(B)

LANTIO

(C)

PITUUS

(D)

HIHA

(E)

128 
87 cm
87 cm
72 cm
52 cm
47 cm
140
95 cm
95 cm
79 cm
56 cm
52 cm
152
103 cm
103 cm
84 cm
60 cm
53,5 cm
164
114 cm
114 cm
92 cm
64 cm
56,5
A = rinnanympärys mitataan kainaloiden alta rinnan leveimmästä kohdasta.
B = vyötärönympärys mitataan vyötärön kapeimmasta kohdasta.
C = lantionympärys mitataan lantion leveimmästä kohdasta.
D = selän pituus mitataan niskasta (7. niskanikama on suurin ja selvin nikama, jonka tuntee kokeilemalla) lantion alareunaan.
E = hihan pituus mitataan olkapään leveimmästä kohdasta ranneluuhun.
Mittausohje: 
Kun valitset itsellesi tuotetta, ota huomioon seuraavat asiat:
1) Mittaa itsesi ihonmyötäisesti, esimerkiksi ohuen paidan tai alusvaatteiden päältä.
2) Jätä mitattaessa sormi mittanauhan ja ihon väliin sopivan väljyyden varmistamiseksi.
3) Mittanauha ei saa kiristää mitattaessa.
Hyvä takki!
Kevyt ja pitää pientä sadetta ainakin. Hyvä tuote! Ja hyvännäköinen.