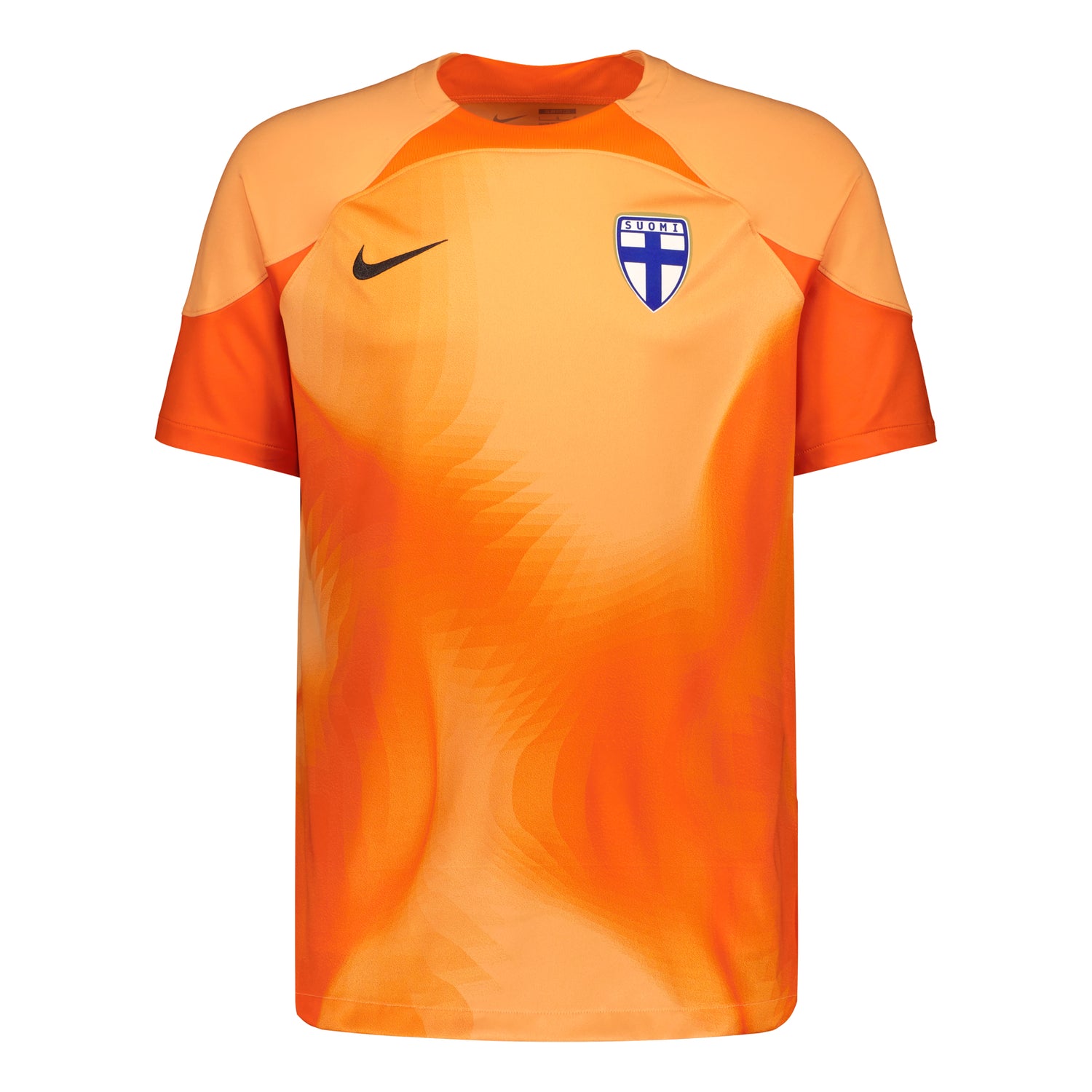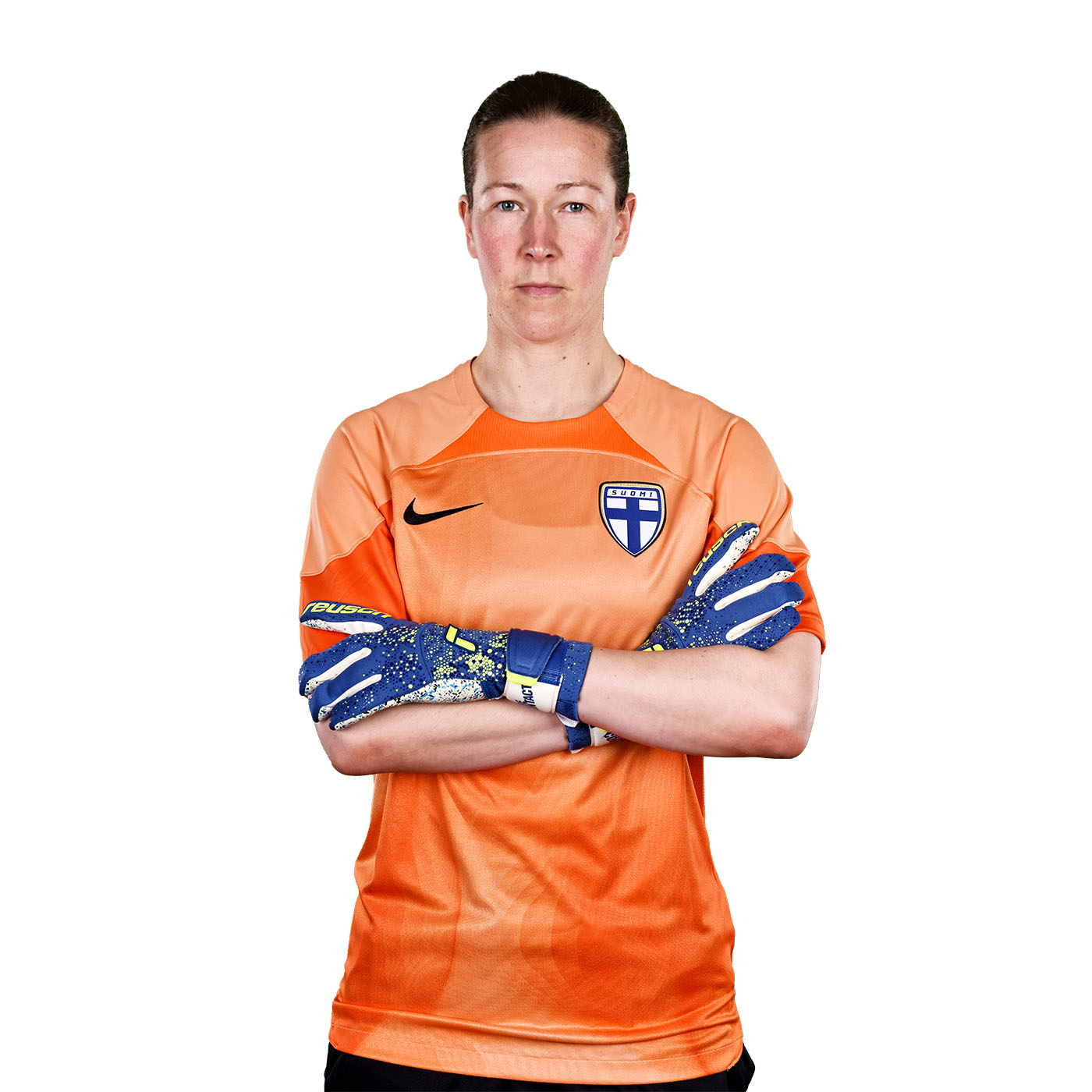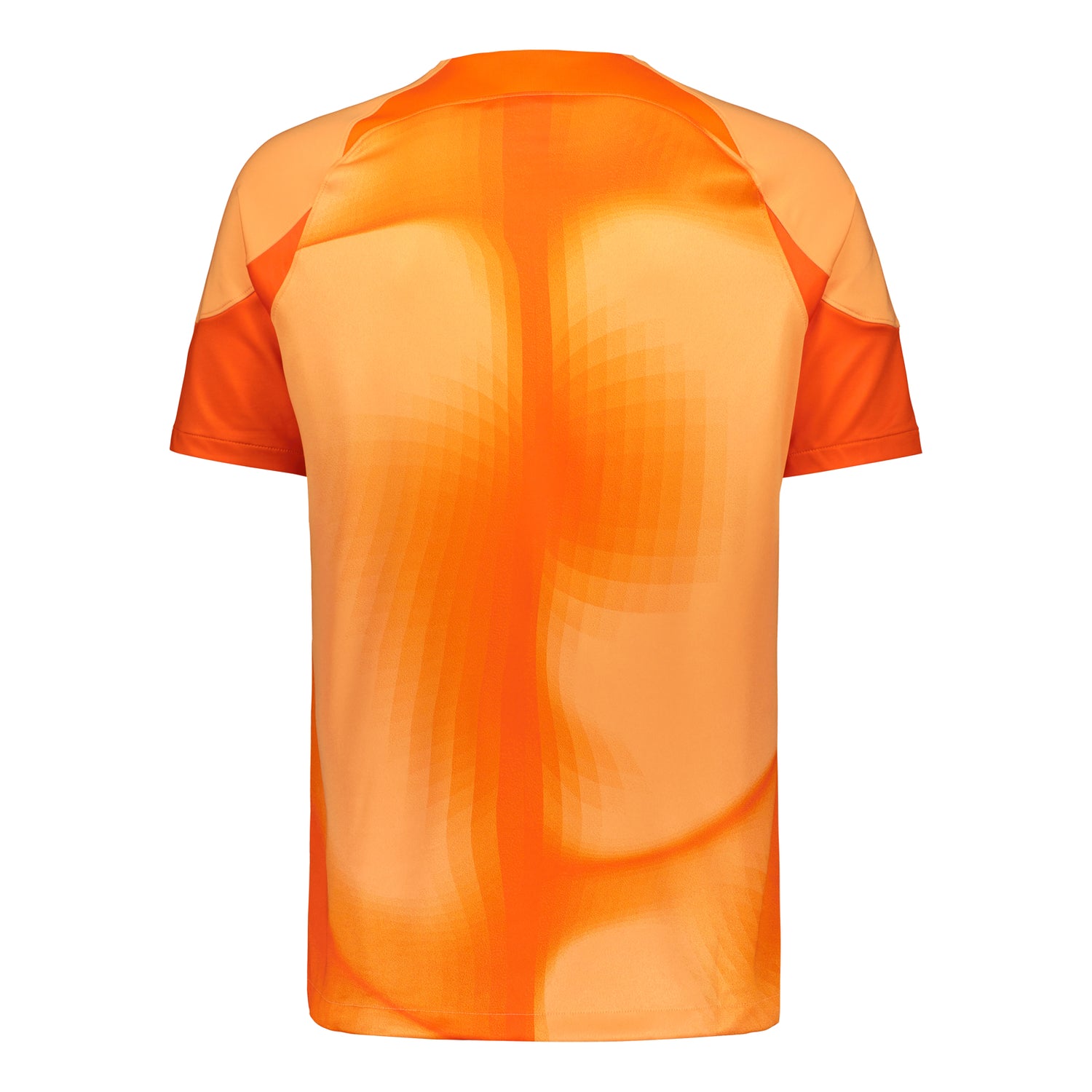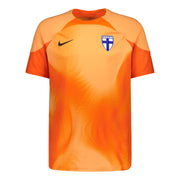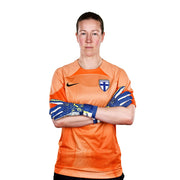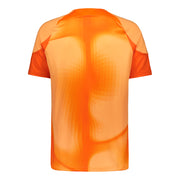 Finland Official Goalkeeper Jersey 2022/23
Sale price
$93.00
Regular price
Unit price
per
The official goalkeeper jersey of Huuhkajat, Helmarit, Pikkuhuuhkajat, and women's and men's futsal teams has been given a fresh orange color. The wild sliding coloring of the Nike novelty brings back memories of the good old days of goalkeeper fashion.
Wear the Finnish goalkeeper shirt on the pitch, in the stands or on the summer streets. Welcome to the team!
#MeOlemmeSuomi | #ViÄrFinland | #MiiLeatSuopma | #WeAreFinland
KOKO

Rinta

(A)

Vyötärö

(B)

Lantio

(C)

Pituus

(D)

Hiha

(E)

S

98 cm
98 cm
98 cm
68 cm
18,5 cm

M

107 cm
107 cm
107 cm
69,5 cm
21,5 cm
L
114 cm
114 cm
114 cm
70,5 cm
22,5 cm
XL
124 cm
124 cm
124 cm
73 cm
23 cm
XXL
136 cm
136 cm
136 cm
75cm
25 cm
A = rinnanympärys mitataan kainaloiden alta rinnan leveimmästä kohdasta.
B = vyötärönympärys mitataan vyötärön kapeimmasta kohdasta.
C = lantionympärys mitataan lantion leveimmästä kohdasta.
D = selän pituus mitataan niskasta (7. niskanikama on suurin ja selvin nikama, jonka tuntee kokeilemalla) lantion alareunaan.
E = hihan pituus mitataan olkapään leveimmästä leveimmästä kohdasta ranneluuhun.  
Mittausohje: 
Kun valitset itsellesi tuotetta, ota huomioon seuraavat asiat:
1) Mittaa itsesi ihonmyötäisesti, esimerkiksi ohuen paidan tai alusvaatteiden päältä.
2) Jätä mitattaessa sormi mittanauhan ja ihon väliin sopivan väljyyden varmistamiseksi.
3) Mittanauha ei saa kiristää mitattaessa.
Maalivahdin paita.
Paita on hyvänlaatuinen, kestää pesut. Koko oli juuri oikea ja tuote muutenkin hyvä päällä :)