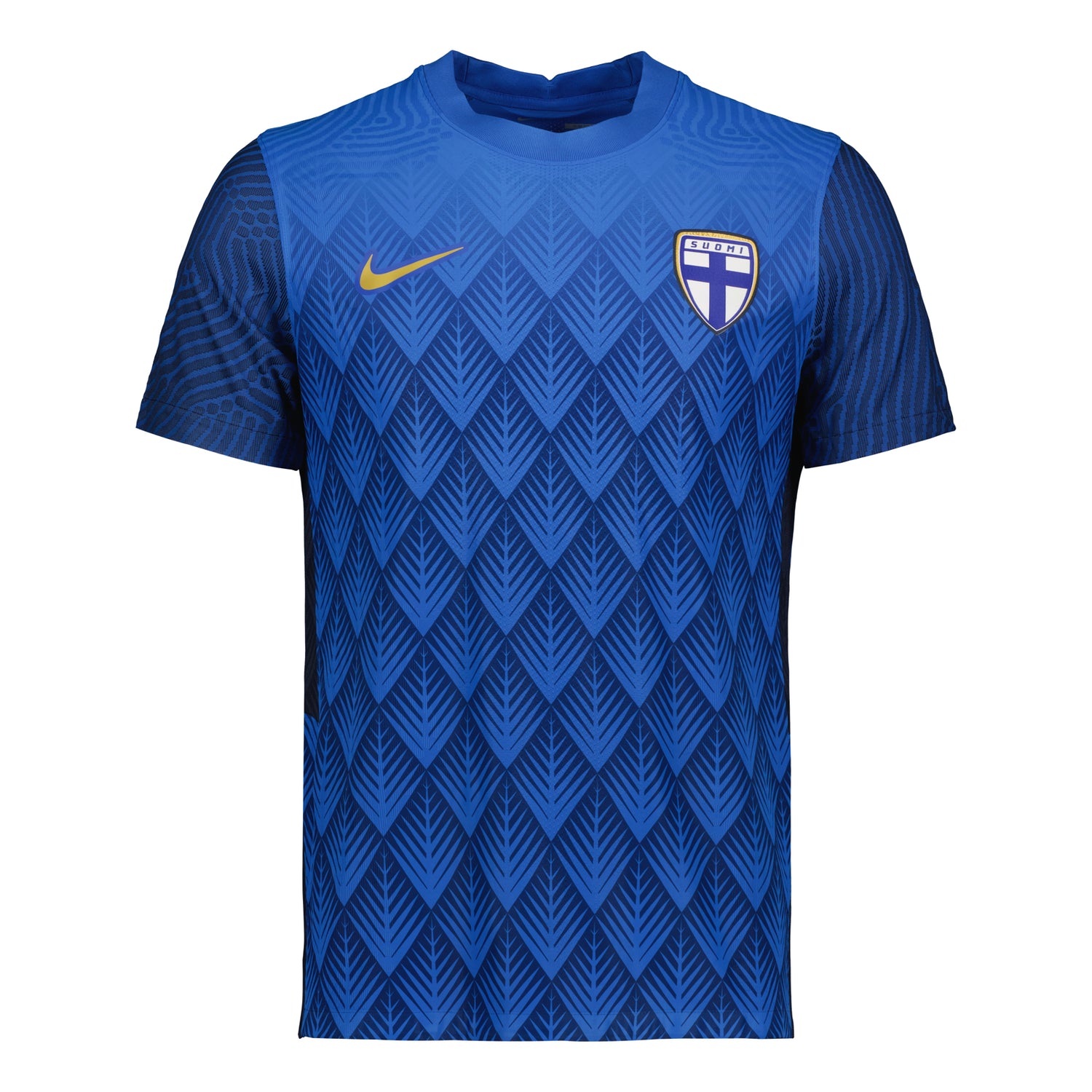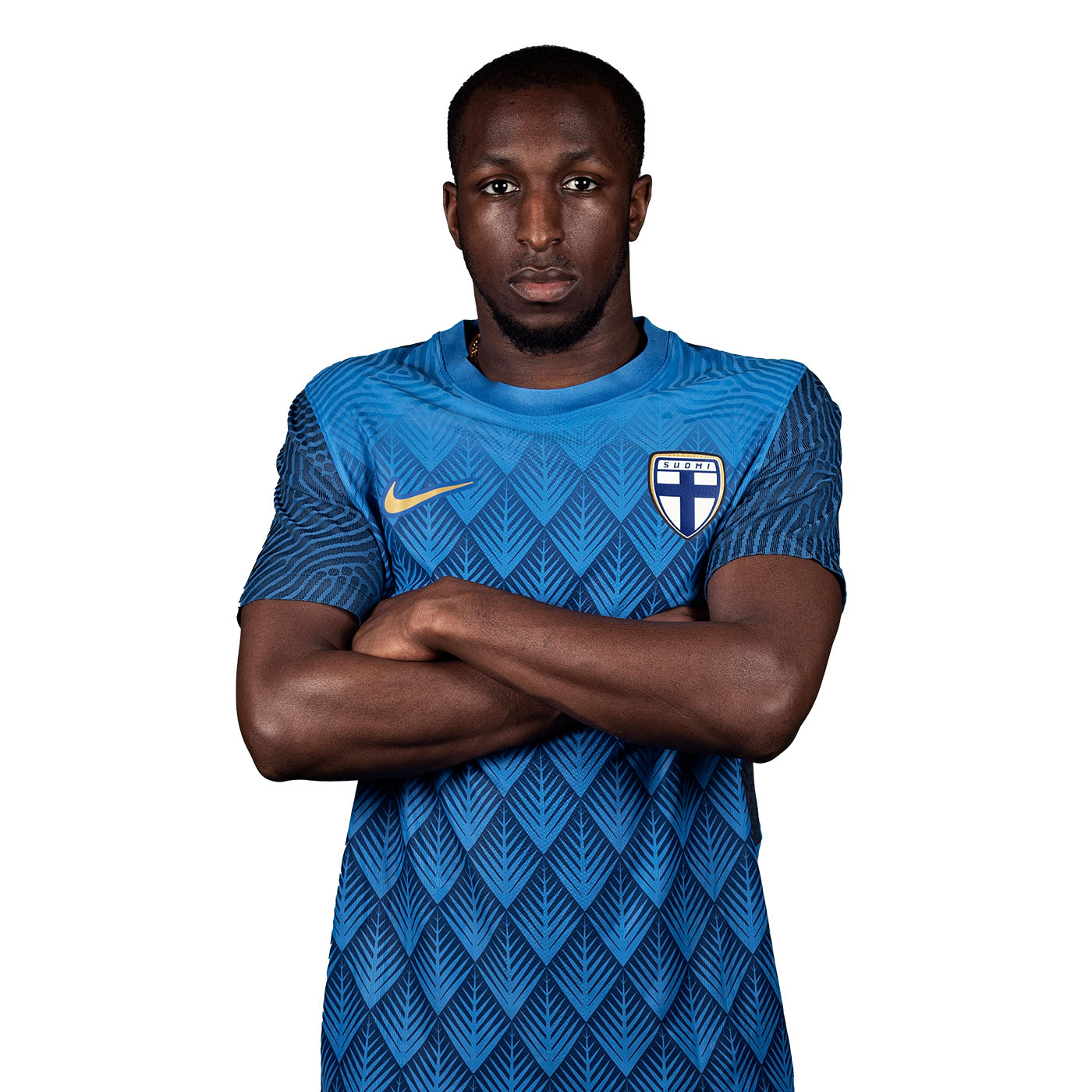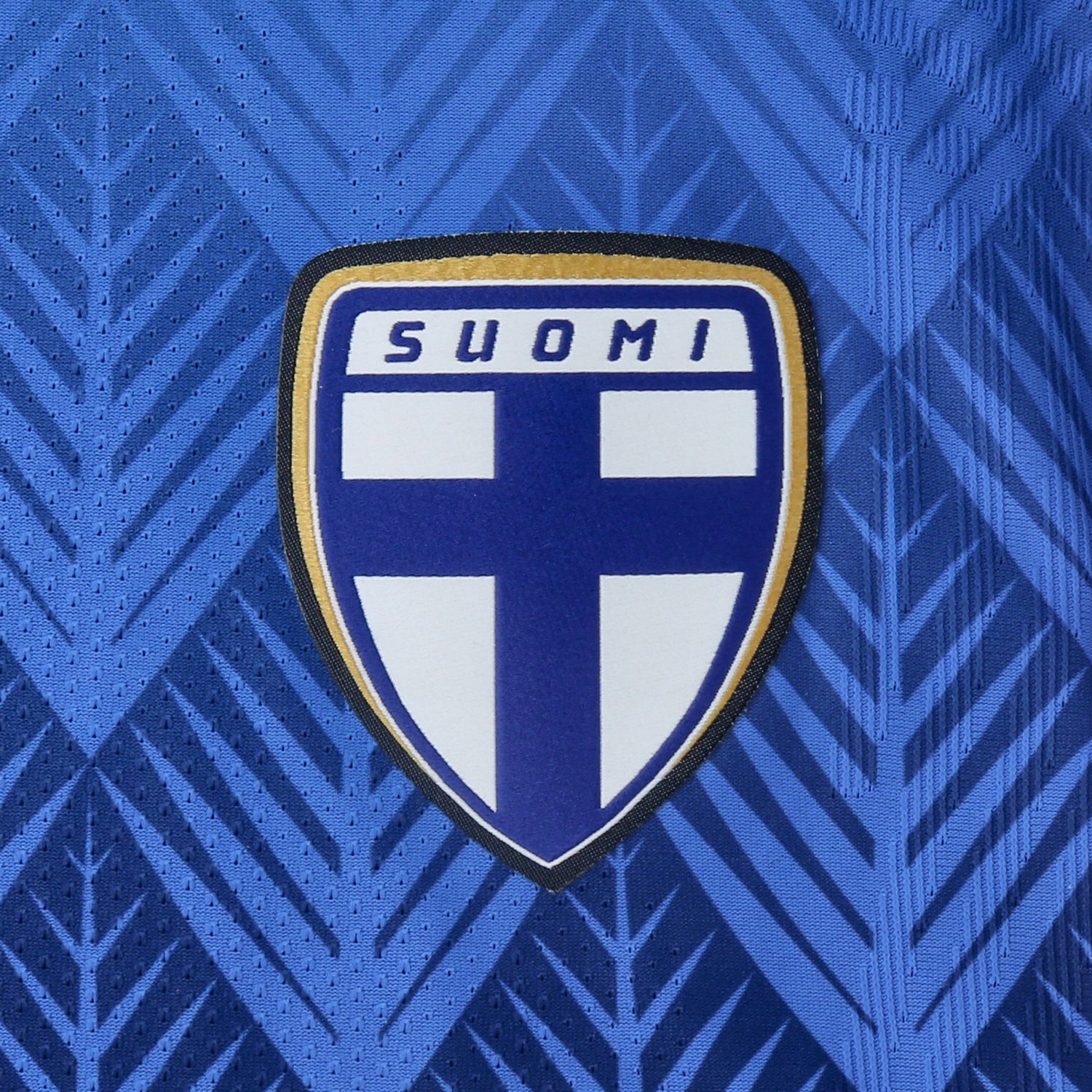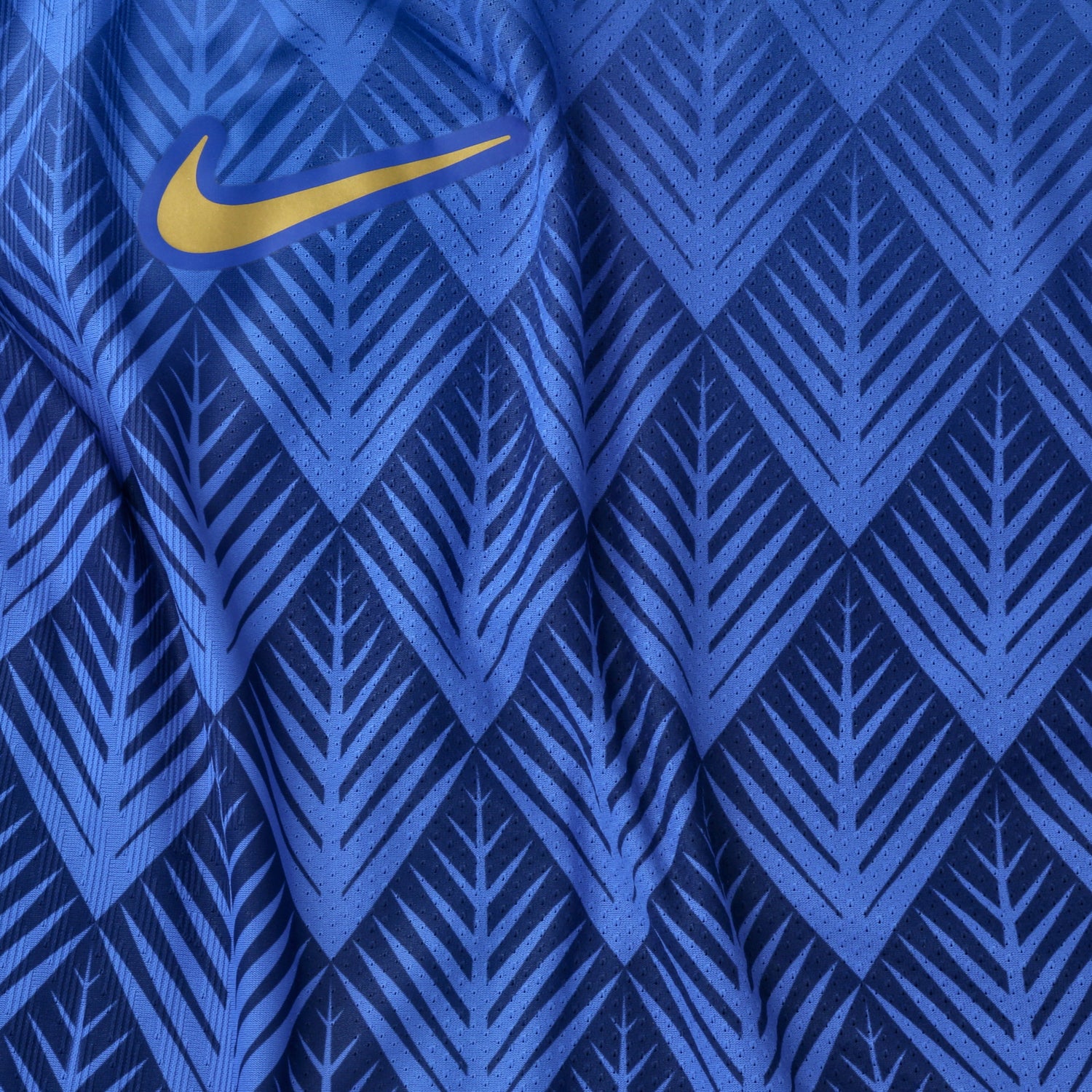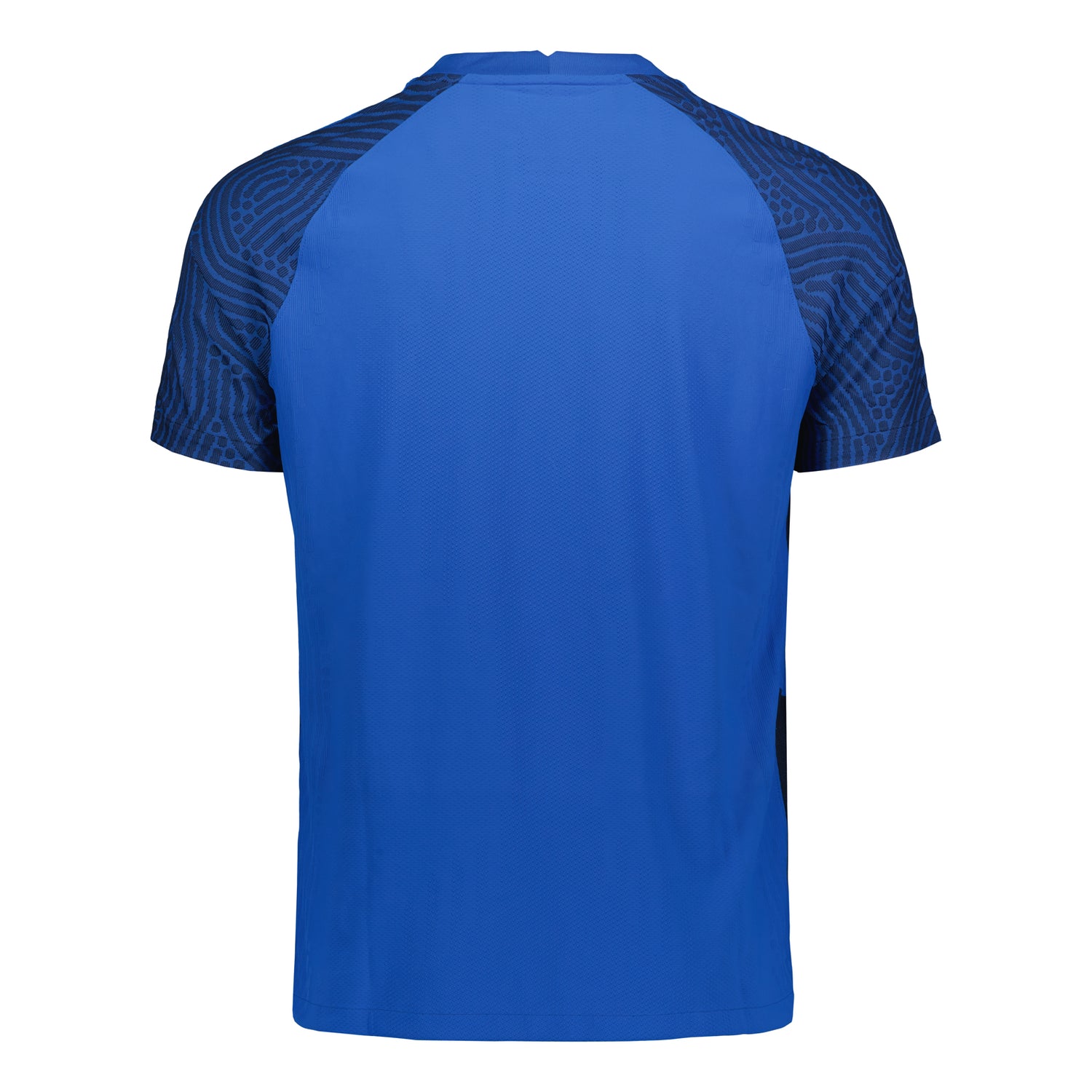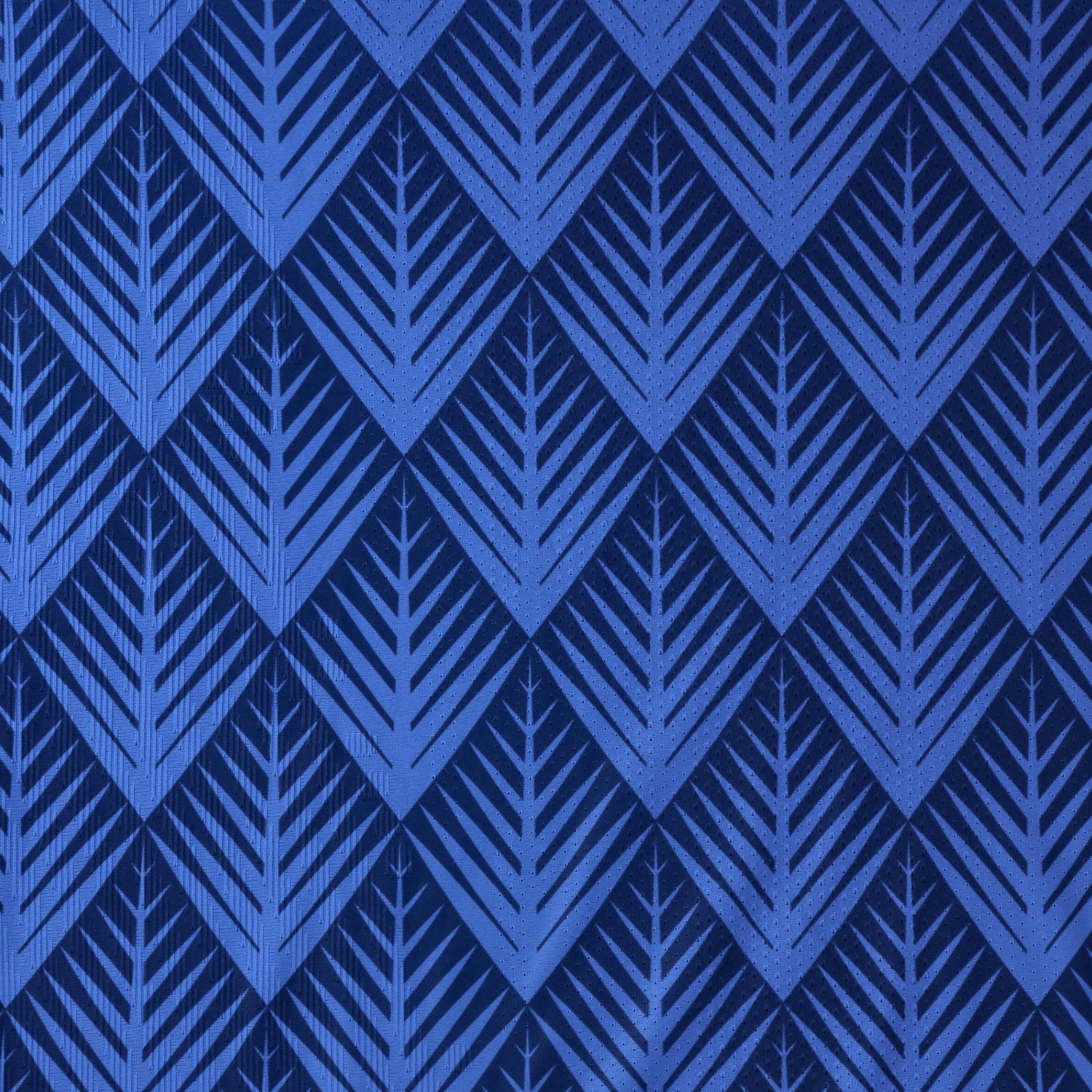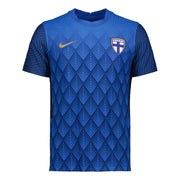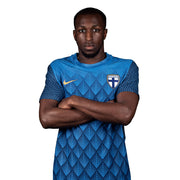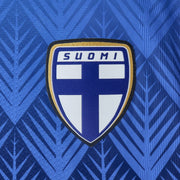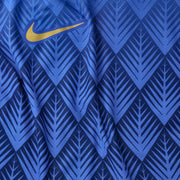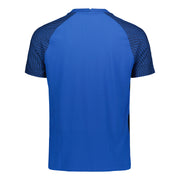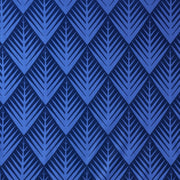 Finland Official Away Jersey 2022/23
Sale price
$110.00
Regular price
Unit price
per
Joulun ajan kaikilla tuotteilla pidennetty vaihto- ja palautusaika 13.1.2024 asti!
Thousands of forests! The official away jersey of Huuhkajat, Helmarit, Pikkuhuuhkajat, and women's and men's futsal teams. The inspiration is the beautiful homeland and its people.
The new away jersey creates a cozy atmosphere even for the stormiest away game. In the design two different shades of blue are combined into a bold and defiant forest pattern, and the symmetrically repeating stiletto squares calm the mind even in tight situations. The modern bottom pattern brings its own interesting nuance to the shirt. The gold-edged SUOMI logo and the golden Nike swoosh mark complete the fresh ensemble, which honors the National Teams' 111-year history and 1000 football A-National Team heroes. Such an away jersey has never been seen before in the history of the Finnish National Team!
Wear Finland's jersey on the field, in the stands or on the summer streets. Welcome to the team!
#MeOlemmeSuomi | #ViÄrFinland | #MiiLeatSuopma | #WeAreFinland
Also check out the WEURO2022 Limited Edition of the new away jersey and the 1000 A-National Team heroes Special Edition .
The shirt is slim fit, so we recommend a size larger than normal.
Vapor version. Same shirt version as the players.
Vaporknit technology mixes single-woven and double-woven yarn to keep the weight of the shirt light.
Dri-FIT technology keeps you dry and the shirt feels comfortable.
100% recycled polyester.
KOKO

Rinta

(A)

Vyötärö

(B)

Lantio

(C)

Pituus

(D)

Hiha

(E)

S

86 cm
86 cm
86 cm
70 cm
21 cm

M

96 cm
96 cm
96 cm
70,5 cm
23 cm
L
104 cm
104 cm
104 cm
74 cm
24 cm
XL
114 cm
114 cm
114 cm
75,5 cm
26 cm
XXL
124 cm
124 cm
124 cm
78 cm
29 cm
A = rinnanympärys mitataan kainaloiden alta rinnan leveimmästä kohdasta.
B = vyötärönympärys mitataan vyötärön kapeimmasta kohdasta.
C = lantionympärys mitataan lantion leveimmästä kohdasta.
D = selän pituus mitataan niskasta (7. niskanikama on suurin ja selvin nikama, jonka tuntee kokeilemalla) lantion alareunaan.
E = hihan pituus mitataan olkapään leveimmästä leveimmästä kohdasta ranneluuhun.  
Mittausohje: 
Kun valitset itsellesi tuotetta, ota huomioon seuraavat asiat:
1) Mittaa itsesi ihonmyötäisesti, esimerkiksi ohuen paidan tai alusvaatteiden päältä.
2) Jätä mitattaessa sormi mittanauhan ja ihon väliin sopivan väljyyden varmistamiseksi.
3) Mittanauha ei saa kiristää mitattaessa.
Vieraspelipaita
Paidassa on tosi hieno kuvio! Painatus hyvä. Nopea toimitus.
Oi suomi on...
Ensinnäkin verkkokaupassa timanttista palvelua kun olin "vähän" myöhässä.
Paita todella siisti ja istuva.
Arkeen ja Juhlaan ❤️
Tyytyväinen asiakas
Laadukas tuote, koko meni nappiin ja toimitus oli nopea!