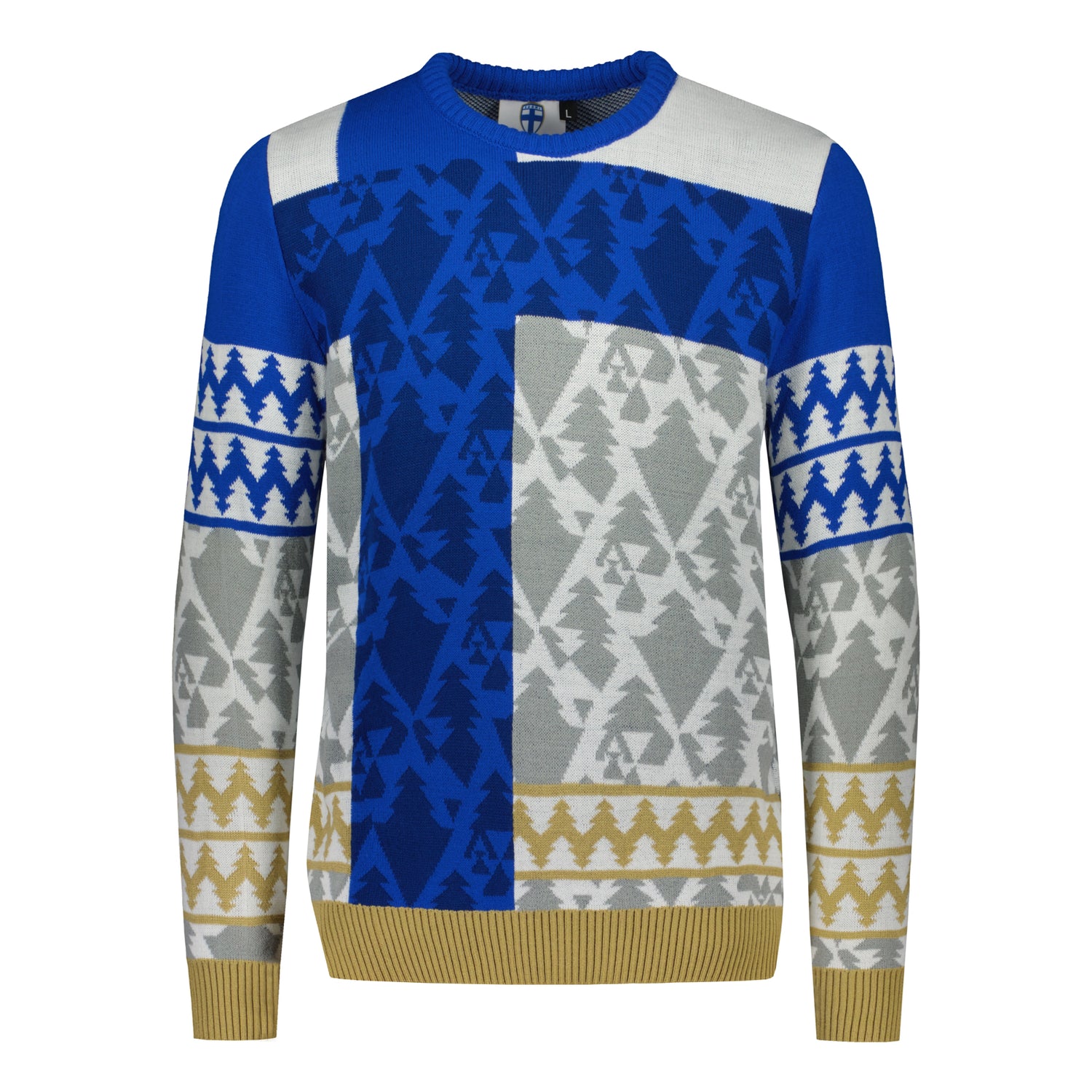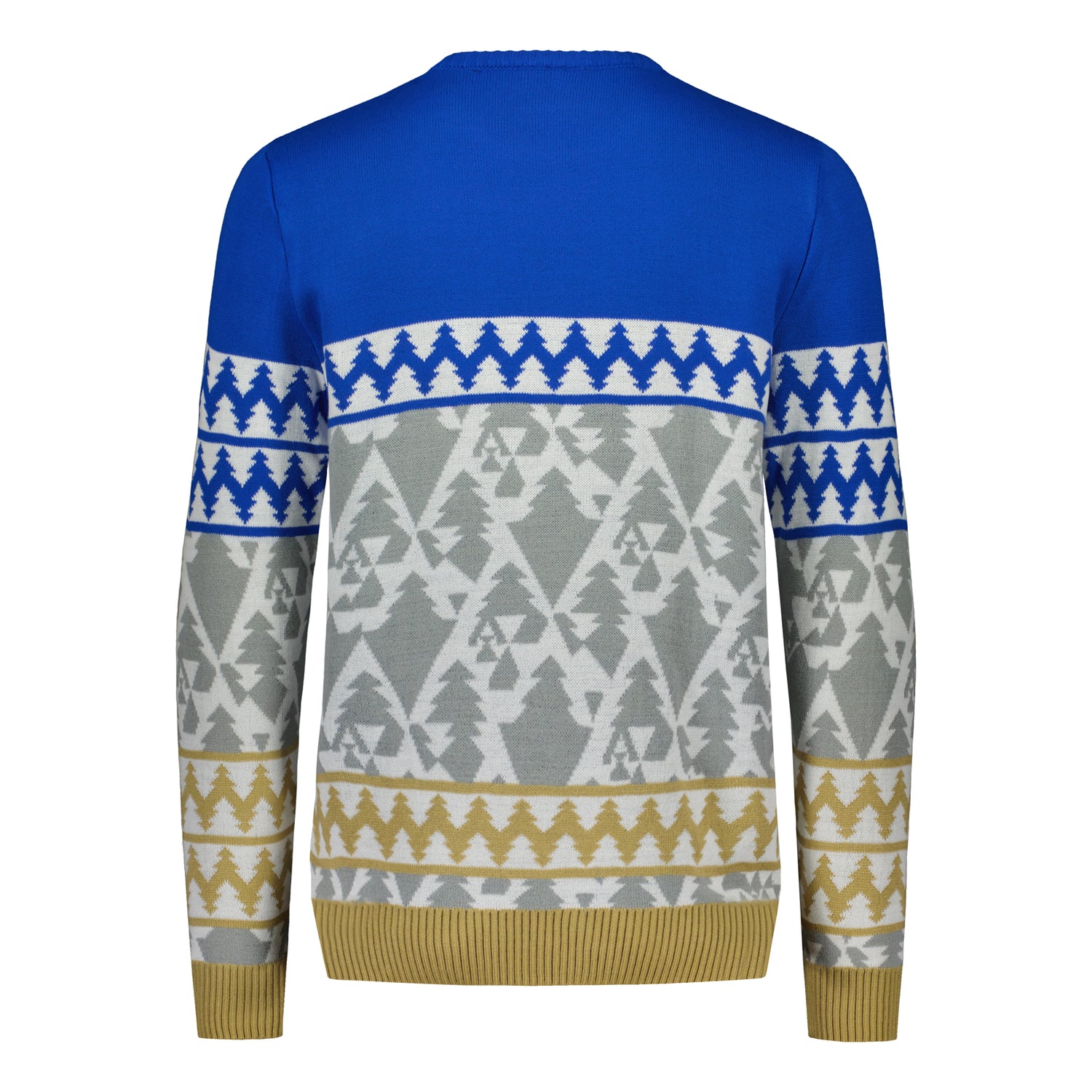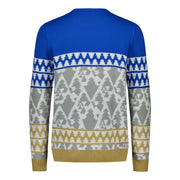 Official Home Jersey 2022/23
Sale price
$77.00
Regular price
Unit price
per
Joulun ajan kaikilla tuotteilla pidennetty vaihto- ja palautusaika 13.1.2024 asti!
The National Team's official Christmas sweater 2022.
This eye-catching sweater follows the blue cross design of the national team's gallant home jersey. Inspiration has also been sought from the Finnish forest landscape. Oh it's Finland!
By the way, the story goes that the knitter was ordered to knit an ugly Christmas sweater, but when you look for inspiration from our beautiful jerseys, you can't make them ugly no matter how hard you try.
This product is especially suitable to wear for Christmas. Or for the Christmas table. Or with a glass of mulled wine in a restaurant. Or to keep on the sofa at home when Huuhkajat plays.
So put on the wonderful, beautiful, fashion phenomenon, the official Christmas sweater of 2022. You will be noticed wherever you will go.
Material: 100% acrylic
Washing instructions: Gentle washing programs
KOKO

Rinta

(A)

Vyötärö

(B)

Lantio

(C)

Pituus

(D)

Hiha

(E)

S
102 cm
102 cm
91 cm
65 cm
64 cm
M
109 cm
109 cm
93 cm
67 cm
66 cm
L
110 cm
110 cm 
96 cm 
68 cm
69 cm
XL
118 cm
118 cm
100 cm
71 cm
70 cm
XXL
120 cm
120 cm
102 cm
74 cm
72 cm
3XL
129 cm
129 cm
107 cm
74 cm
72 cm
A = rinnanympärys mitataan kainaloiden alta rinnan leveimmästä kohdasta.
B = vyötärönympärys mitataan vyötärön kapeimmasta kohdasta.
C = lantionympärys mitataan lantion leveimmästä kohdasta.
D = selän pituus mitataan niskasta (7. niskanikama on suurin ja selvin nikama, jonka tuntee kokeilemalla) lantion alareunaan.
E = hihan pituus mitataan olkapään leveimmästä leveimmästä kohdasta ranneluuhun.
Mittausohje: 
Kun valitset itsellesi tuotetta, ota huomioon seuraavat asiat:
1) Mittaa itsesi ihonmyötäisesti, esimerkiksi ohuen paidan tai alusvaatteiden päältä.
2) Jätä mitattaessa sormi mittanauhan ja ihon väliin sopivan väljyyden varmistamiseksi.
3) Mittanauha ei saa kiristää mitattaessa.
Oi Suomi
Hieno kuvio neuleessa, mukavan paksu. Erittäin hintava siihen nähden, että materiaali on akryyliä. Hihojen ompeleet olivat hieman erilaiset eri puolilla olkapäiden liitoskohdassa.
Komia villapaita
Paita on hieno ja istuva. Materiaali, akryyli, ei nostata innostusta. Hintaan nähden toivoisi laadukkaampaa materiaalia. Paidassa tulee nopeasti kuuma sisätiloissa. Toimii stadionilla marraskuussa, mutta ei jokapäiväisessä käytössä.
Hieno neule
Todella hienon näköinen neule. Otathan yhden koon isomman.
Hieno! 😁
Hieno, lämmin, tyylikäs... Koot tosi nafteja! Otin puolitoista kokoa isomman! Normaalisti kokoni on XLn ja XXLn väliltä. Neuleen koko XXXL oli sopiva.
Hieno villapaita
Hieno oli. Todella hieno!