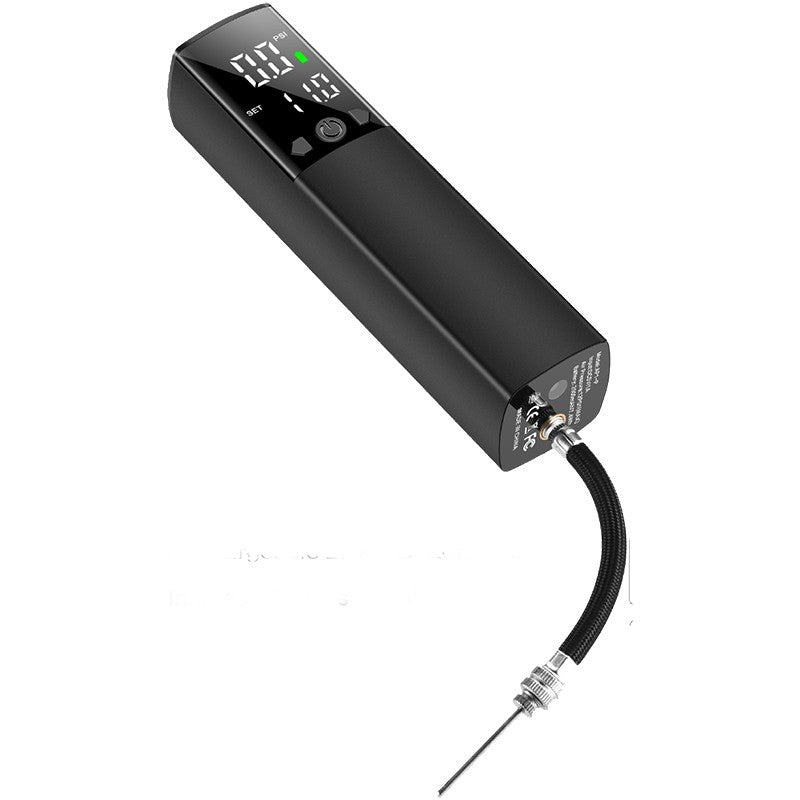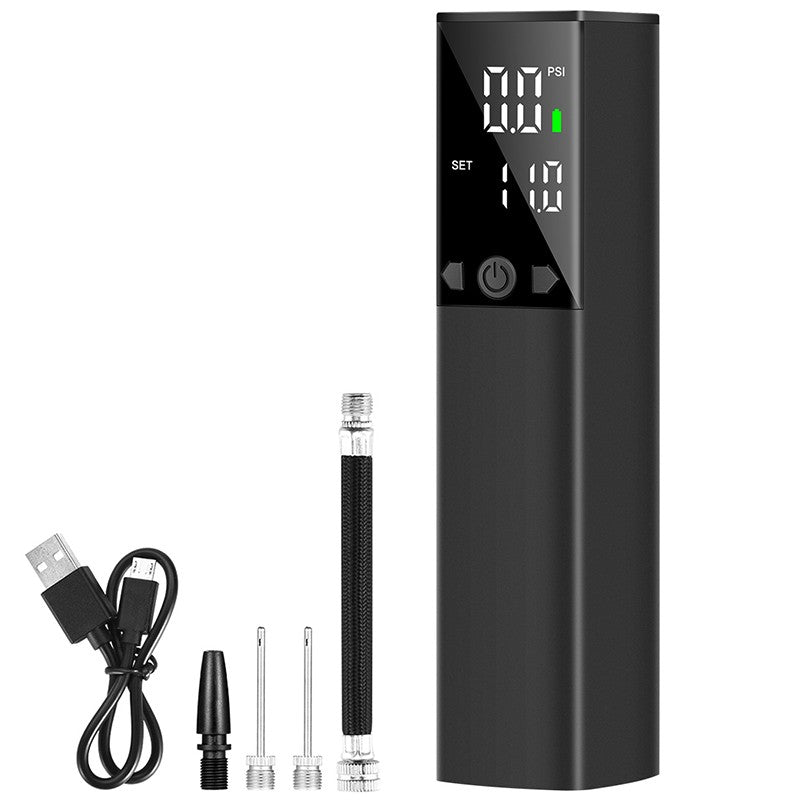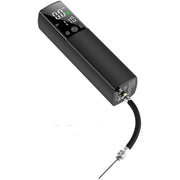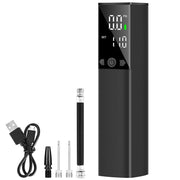 Maajoukkueen Verkkokauppa
Electronic Ball Pump
Sale price
$56.00
Regular price
Unit price
per
Joulun ajan kaikilla tuotteilla pidennetty vaihto- ja palautusaika 13.1.2024 asti!
From now on pumping the balls is super easy - let the pump do all the work!
The compact and quiet pump fills 35-45 balls with one charge.
The pump is charged using a USB cable.
The required pressure can be preset using an easy-to-read and clear LED display.
Durable metal frame

In addition to the pump, the package includes a USB-Micro USB charging cable, a flexible pump hose, a needle valve and a plastic end for the swimming ring.
The pump has an integrated LED flashlight feature.

Includes a storage bag for the pump and accessories.
Max Pressure: 12 PSI
Outflow air flow: 4.0 liters per minute

Pump size: 160*40*40 mm
Weight: 260 g
Toimiva peli
Hyvä käyttää ja tarkka mittaus, heikkoutena hidas pumppausnopeus
Huippulaatuinen pumppu
Kummipoikani toivoi joululahjaksi elektronista pallopumppua. Ajattelin, että Palloliitolla ei voi huonolaatuista olla myynnissä, joten helpotti "tietämättömän" valintaa. Onnellinen kummipoika, joten pumppu on siis ihan huippu!
Hyvä
Hyvä pumppu. Helppo käyttää ja menee kätevästi taskuun. Hyvä lisä on taskulamppu.
Ainoa miinus on vanhan mallinen latauspistoke.
Elektroninen Pallopumppu
Ihan ok-laite kun aika nopeasti palloista vaan nykyisin vähenee paineet.
Hyvä mutta akku tyhjeni pakkasella
Toimi loistavasti syksyllä. Nyt oli jäänyt periboxiin ja pakkanen oli tyhjentänyt akun.