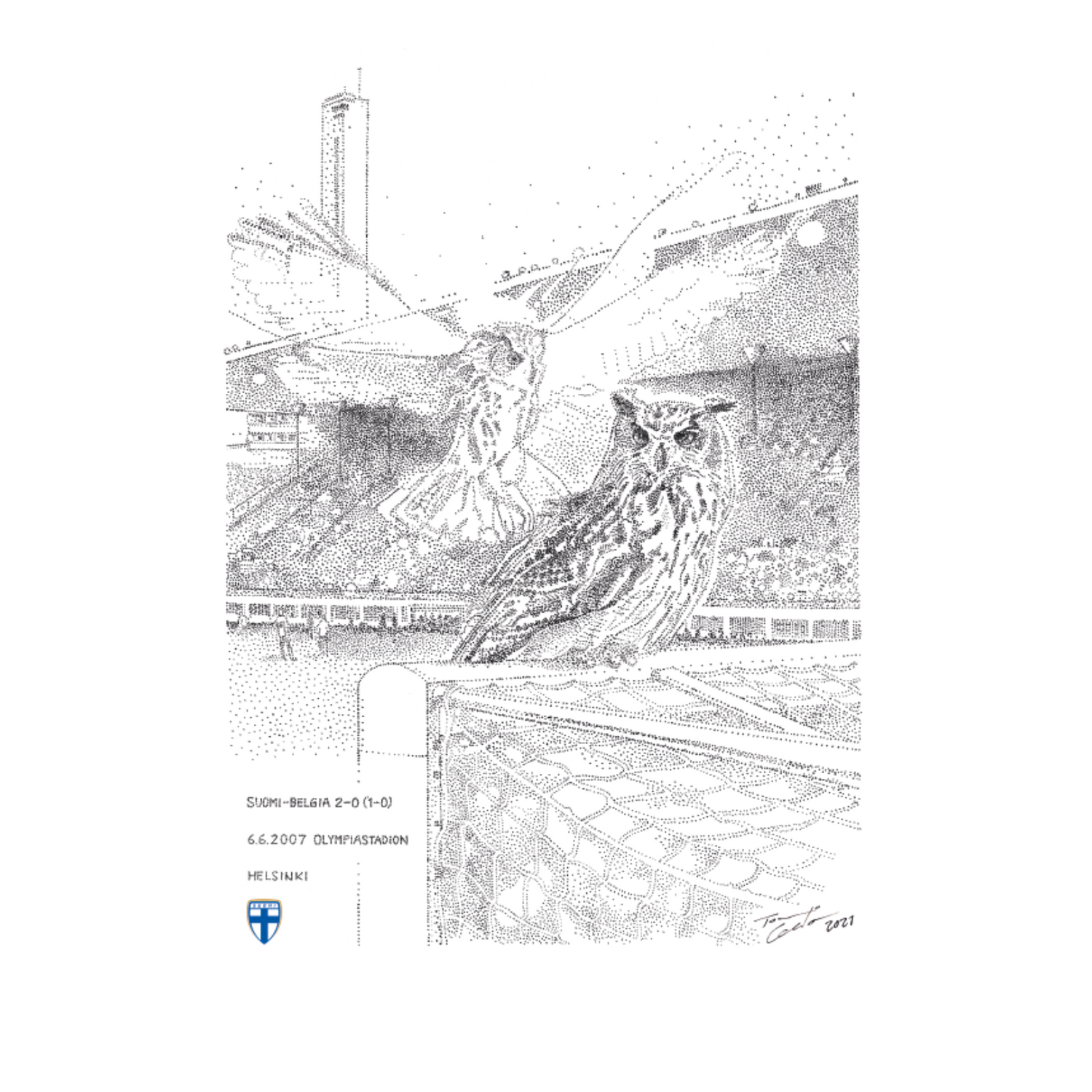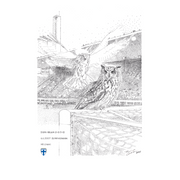 Birth of the Huuhkajat Poster, A2
Sale price
$27.00
Regular price
$44.00
Unit price
per
6/6/2007, Finland-Belgium 2
–
0 (1
–
0). The origin story of Huuhkajat nickname has become an eternal memory in the history of Finnish football. In the summer of 2007, the bird named Bubi took over the packed Olympic Stadium for about six minutes. Immediately after the air show, Finland took
a 1-0 lead and ran away to a convincing victory over Belgium. Now the memorable moment has also been turned into a wonderful interior poster.
The work "Birth of Huuhkajat" designed and realized by artist Tommi Lehto is made with the dot drawing technique, and the impressive whole consists of thousands of dots.
Size: A2
Paper: Galerie Art matte 170g
Helppo nouto
Tilasin julisteen miehelle joululahjaksi. Hain tuotteet Helsingistä mikä oli helppoa ja nopeaa.
Hieno juliste
Hieno juliste, taiteellinen ja hyvällä tavalla minimalisti, odottelee kehystystä:)
Huuhkaja juliste
Hieno tuote, pääsee arvoisellensa paikalle kotona. Tosin tuote oli hieman rutussa yhdestä kulmasta (mahdollisesti pakattaessa tai kuljetuksessa vaurioitunut).
Huuhkaja juliste
Juliste on hieno, juuri sellainen kuin odotin. Harmitti vain kun se oli pakattu sellaiseen pakettiin, joka ei ollut suljettu toisesta päästä. Juliste olisi siis voinut helposti pudota sieltä, ja se oli hieman likaantunut.
Hei,
Julisteen putkilon kansi on ilmeisesti irronnut matkalla.
Haluatko että toimitamme uuden tilalle ?
yst. Maajoukkueen verkkokauppa
Upea juliste
Upea juliste! Laitoin kehyksiin ja nyt se koristaa työhuoneeni seinää.