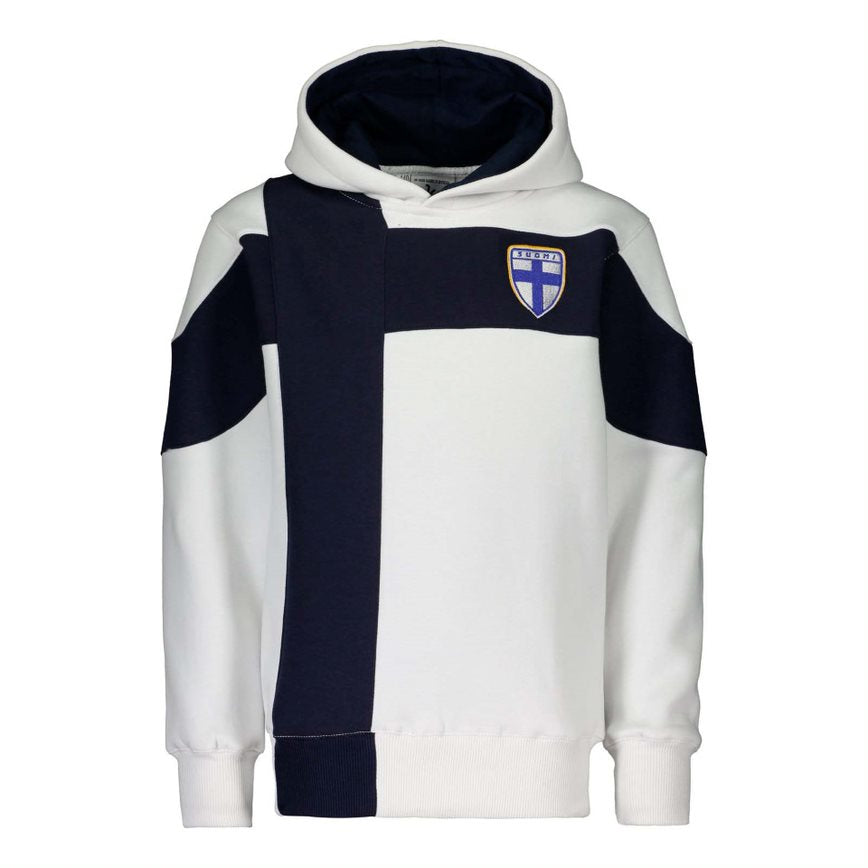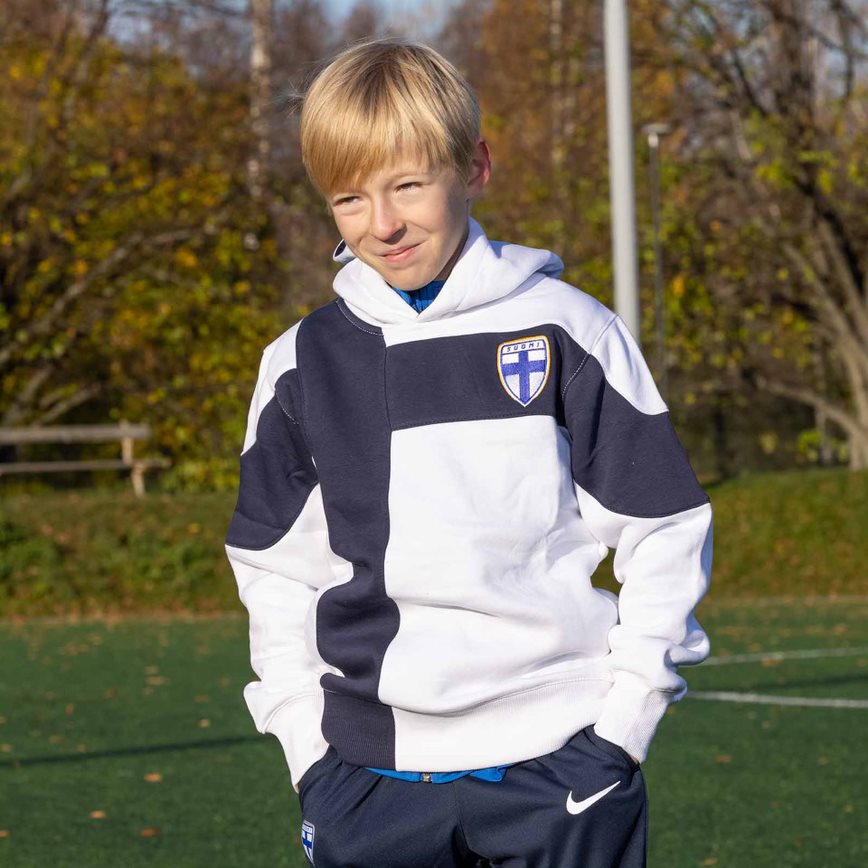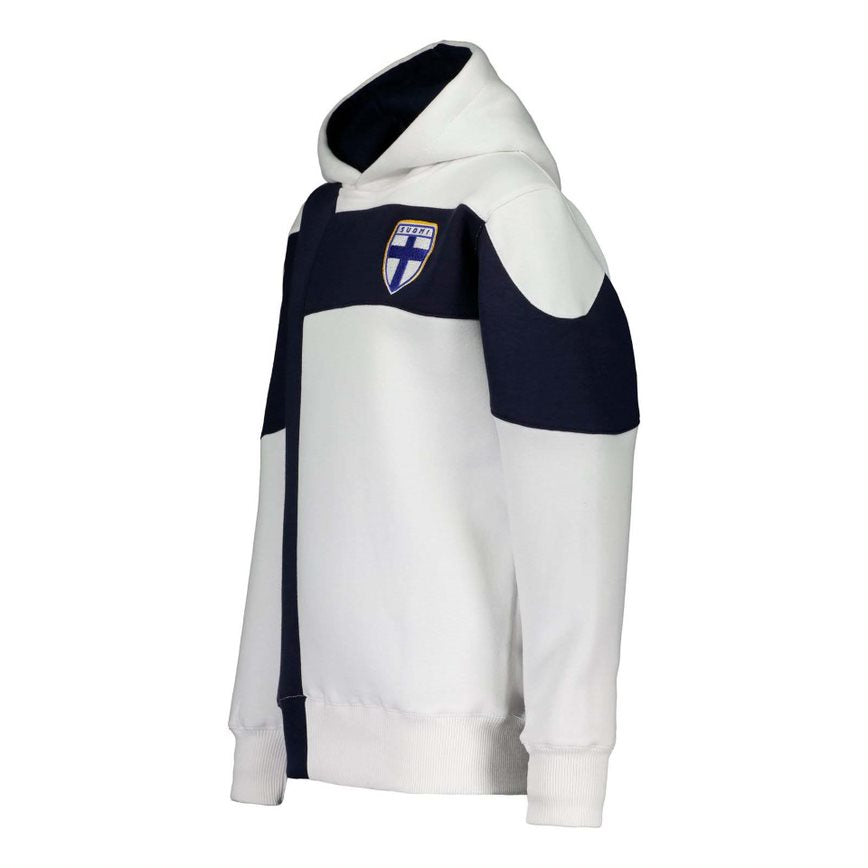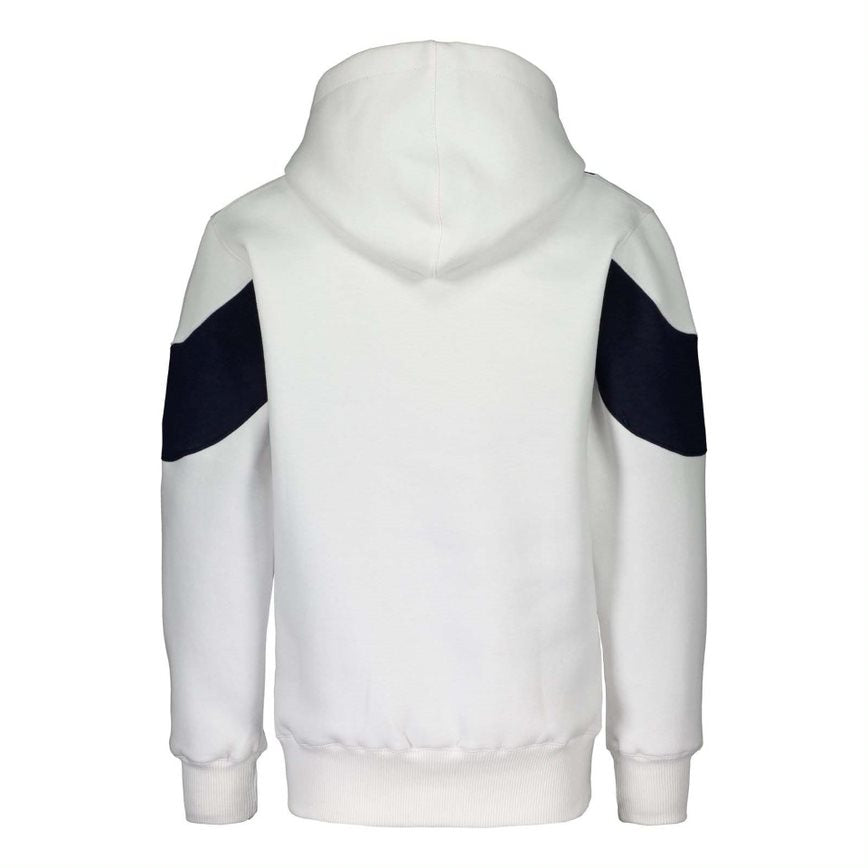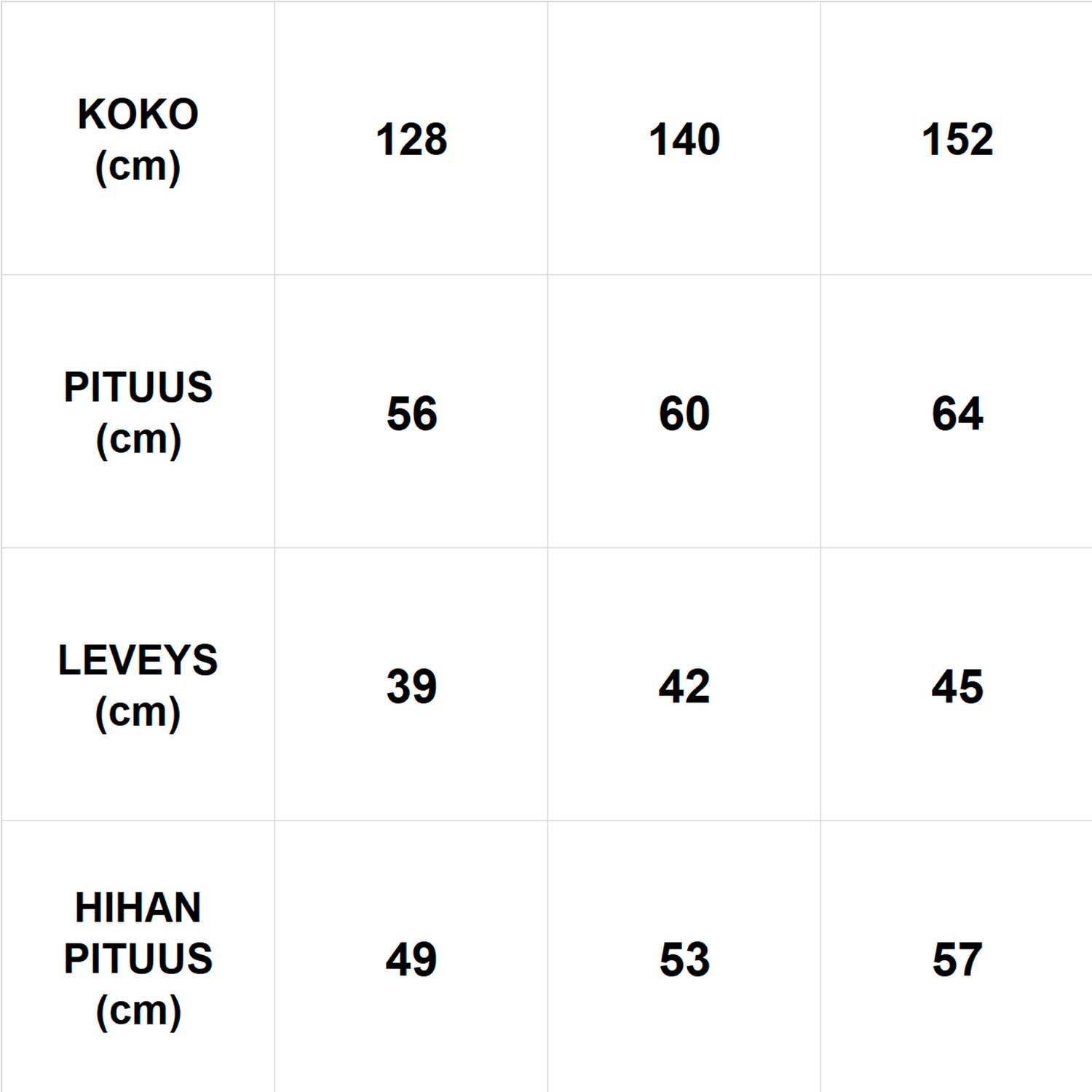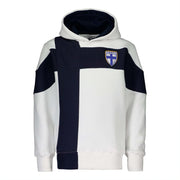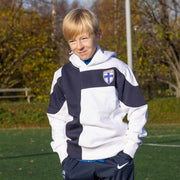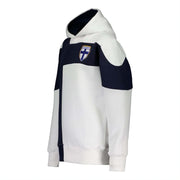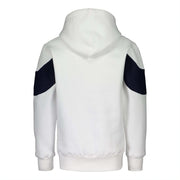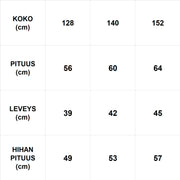 National Team Hoodie, Kids
Sale price
$38.00
Regular price
$60.00
Unit price
per
The warm and comfortable kids hoodie adapts the design of the Huuhkajat and Helmarit home game jersey.
See also the guest pattern on the hoodie
Material:
80% Cotton
20% Polyester
Weight: 320g
Sizes: 122-158 cm
Kids model.
KOKO

(cm)

Rinta

(A)

Vyötärö

(B)

Lantio

(C)

Pituus

(D)

Hiha

(E)

 122-134

80 cm
80 cm
64 cm
56 cm
48 cm

134-146

88 cm
88 cm
75 cm
57 cm
51 cm

146-158

95 cm
95 cm
80 cm
59 cm
52 cm
A = rinnanympärys mitataan kainaloiden alta rinnan leveimmästä kohdasta.
B = vyötärönympärys mitataan vyötärön kapeimmasta kohdasta.
C = lantionympärys mitataan lantion leveimmästä kohdasta.
D = selän pituus mitataan niskasta (7. niskanikama on suurin ja selvin nikama, jonka tuntee kokeilemalla) lantion alareunaan.
E = hihan pituus mitataan olkapään leveimmästä leveimmästä kohdasta ranneluuhun.  
Mittausohje: 
Kun valitset itsellesi tuotetta, ota huomioon seuraavat asiat:
1) Mittaa itsesi ihonmyötäisesti, esimerkiksi ohuen paidan tai alusvaatteiden päältä.
2) Jätä mitattaessa sormi mittanauhan ja ihon väliin sopivan väljyyden varmistamiseksi.
3) Mittanauha ei saa kiristää mitattaessa.
Maajoukkue huppari, Lapset
Hyvä laatuinen
Hyvä laatuinen ja nopea toimitus
Ihana paita
Ihana tuote, nopea toimitus. Go Huuhkajat!!!
Lasten huppari
Vaikutti laadukkaalta ja lämpimältä. Heti mietinnässä että itselle haluaisin aikuisten koossa saman 🤩
Arvostettu lahja
8 vuotias oli erittäin iloinen ja tyytyväinen saamaansa synttärilahjaan. Piti heti saada päälle. Koko on reilumpi 134/146.