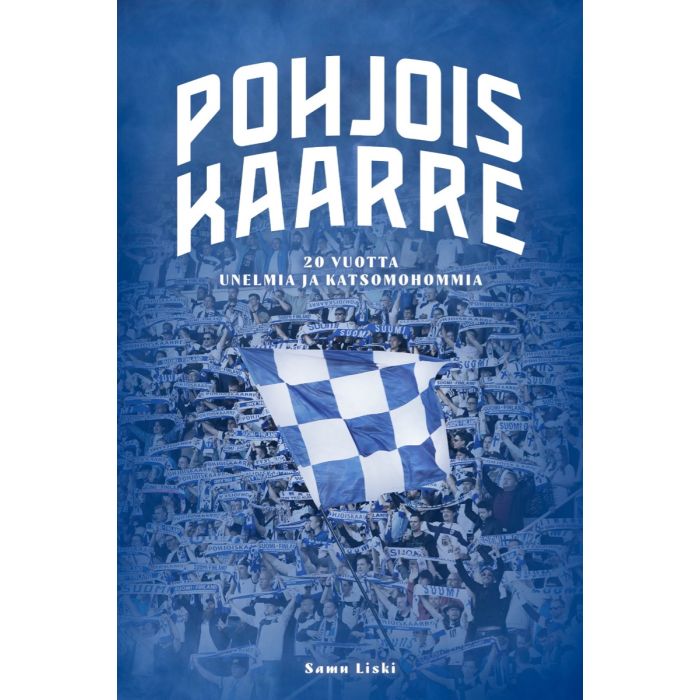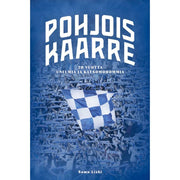 Maajoukkueen Verkkokauppa
Pohjoiskaarre - 20 years of dreams and sitting in the stand -Book
Sale price
$39.00
Regular price
$39.00
Unit price
per
"It was really fun to spend three days with you in Palermo - I really enjoyed it.
At first I thought you were all crazy drunkards, all the time seeing Signor Moretti.
I like going out for a beer myself, but it was impossible to keep up with your pace.
An incredible time on the terrace of Bar Europa! However, as I got to know you better,
I found everyone to be nice, interesting and funny people."
Pohjoiskaarre – 20 years of dreams and stadium work tells the story of the first two decades of the Suomen National Team Supporters Association in the words of the members and stakeholders. It is a book about love and madness. Of passion and obsession. About brotherhood and sisterhood. The book is about the joys and sorrows experienced along the way, joy and hopelessness and all the millions of other emotions that those who follow our national teams have gone through.
How did SMJK actually become SMJK? Where did the Pohjoiskaarre that everyone knows today originate? How did the strange group that followed the Finnish National Team grow into a community of supporters that meets international standards? And at what point did Finnish football support become so salon worthy that even the president of the republic wants to show off in the stands?
What was it like in the Caucasus? What about Gijon? Or in any of the hundreds of places where SMJK has traveled after the national team? How did it feel when the dream of generations came true and supporters got to the seemingly endless Via
After Dolorosa, for the historic first European Championship match in Copenhagen's Park? How does the story towards new dreams continue?
Pohjoiskaarre – 20 years of dreams and stadium work may be the most important Finnish football book of all time. If you only buy one book this year, buy this one. It's a trick.
Kirja
Oli hienoa lukea tarinaa Pohjoiskaarteen historiasta nykypäivään, suosittelen!