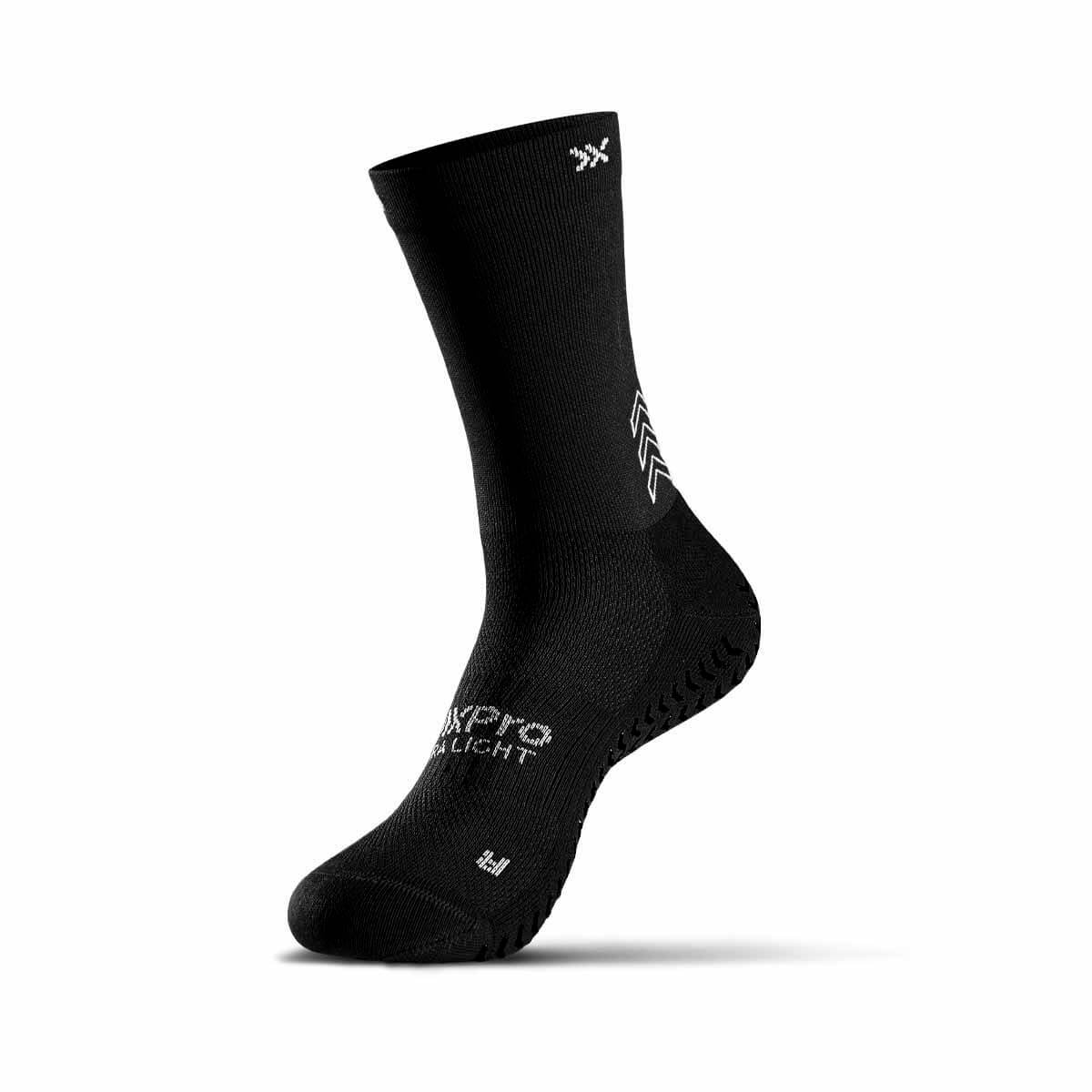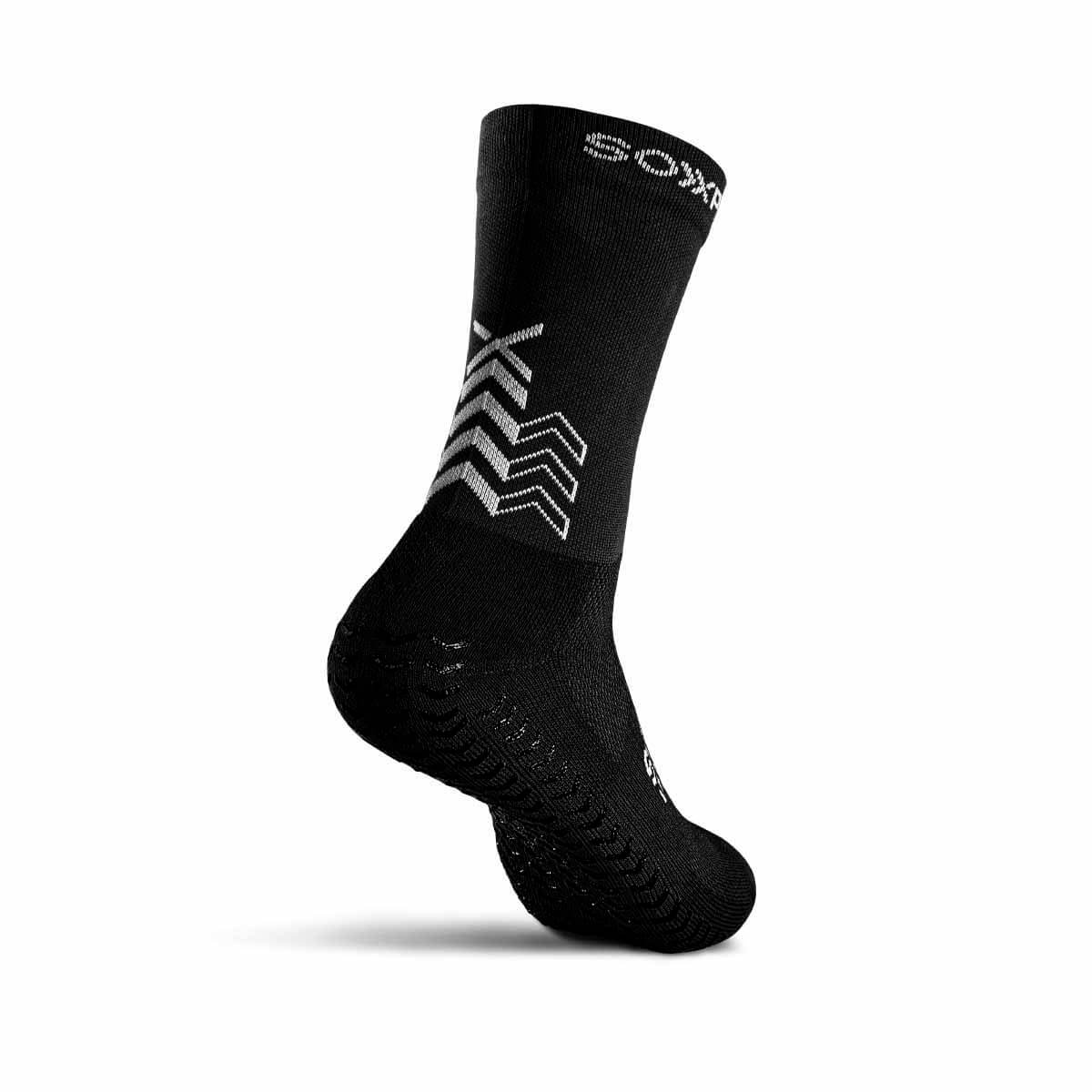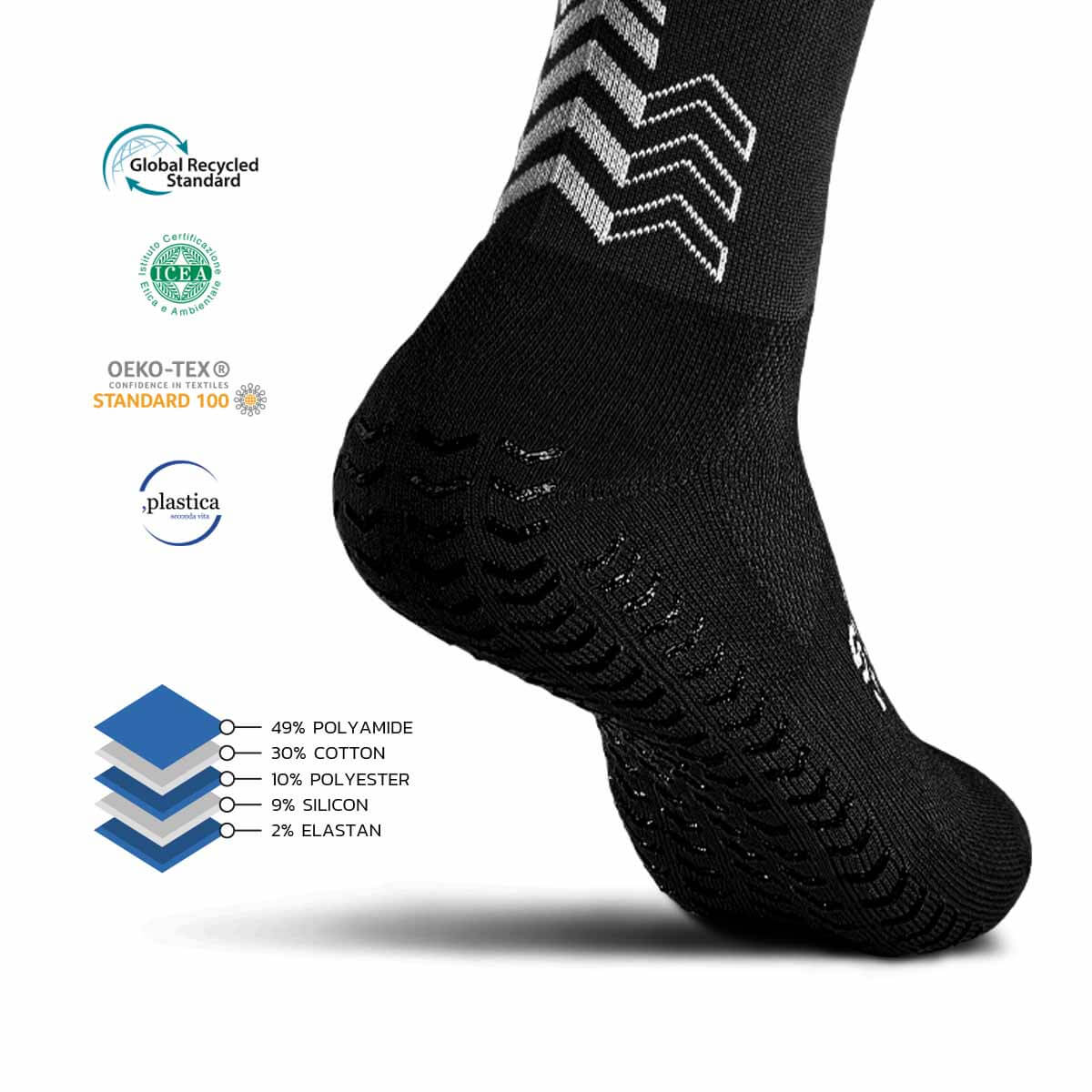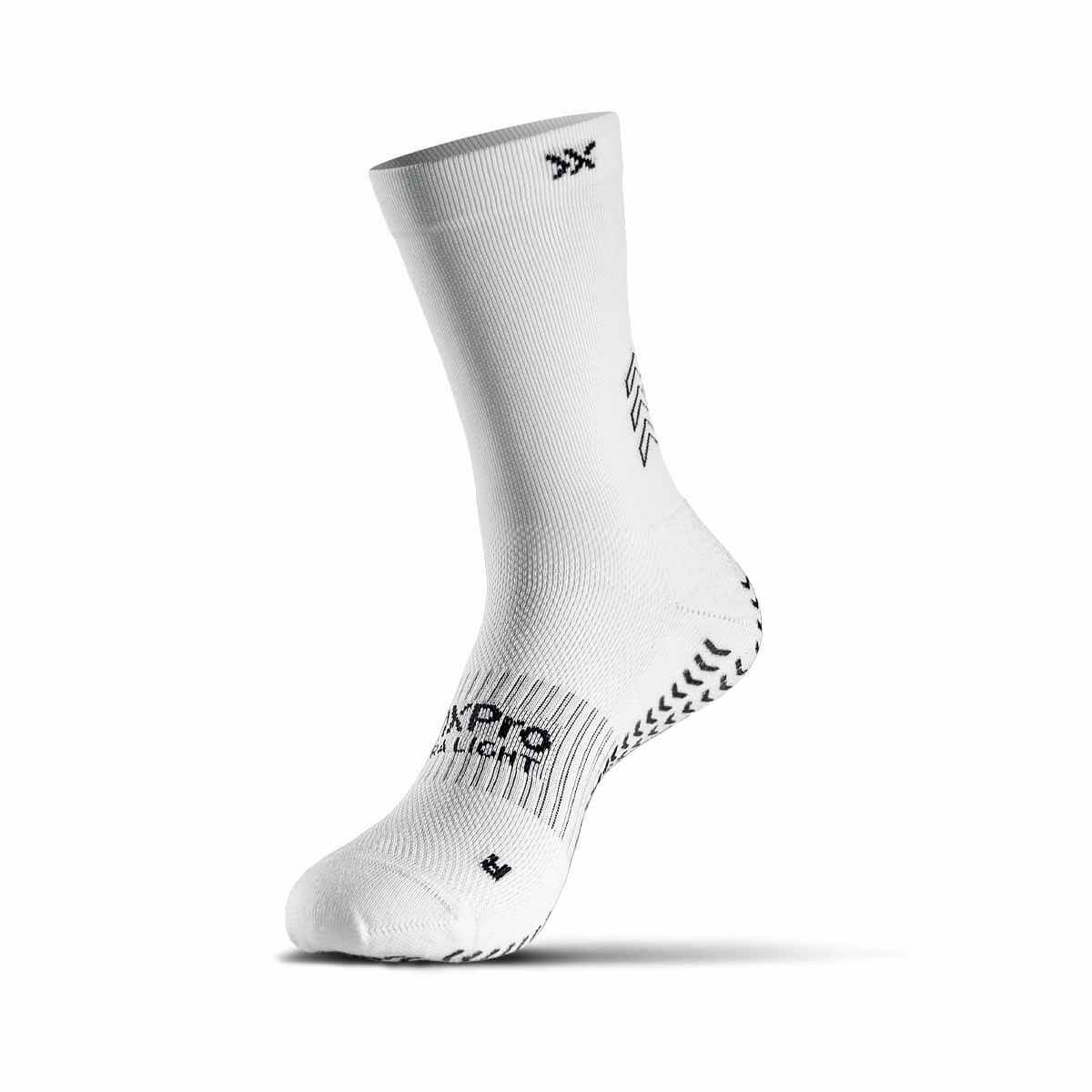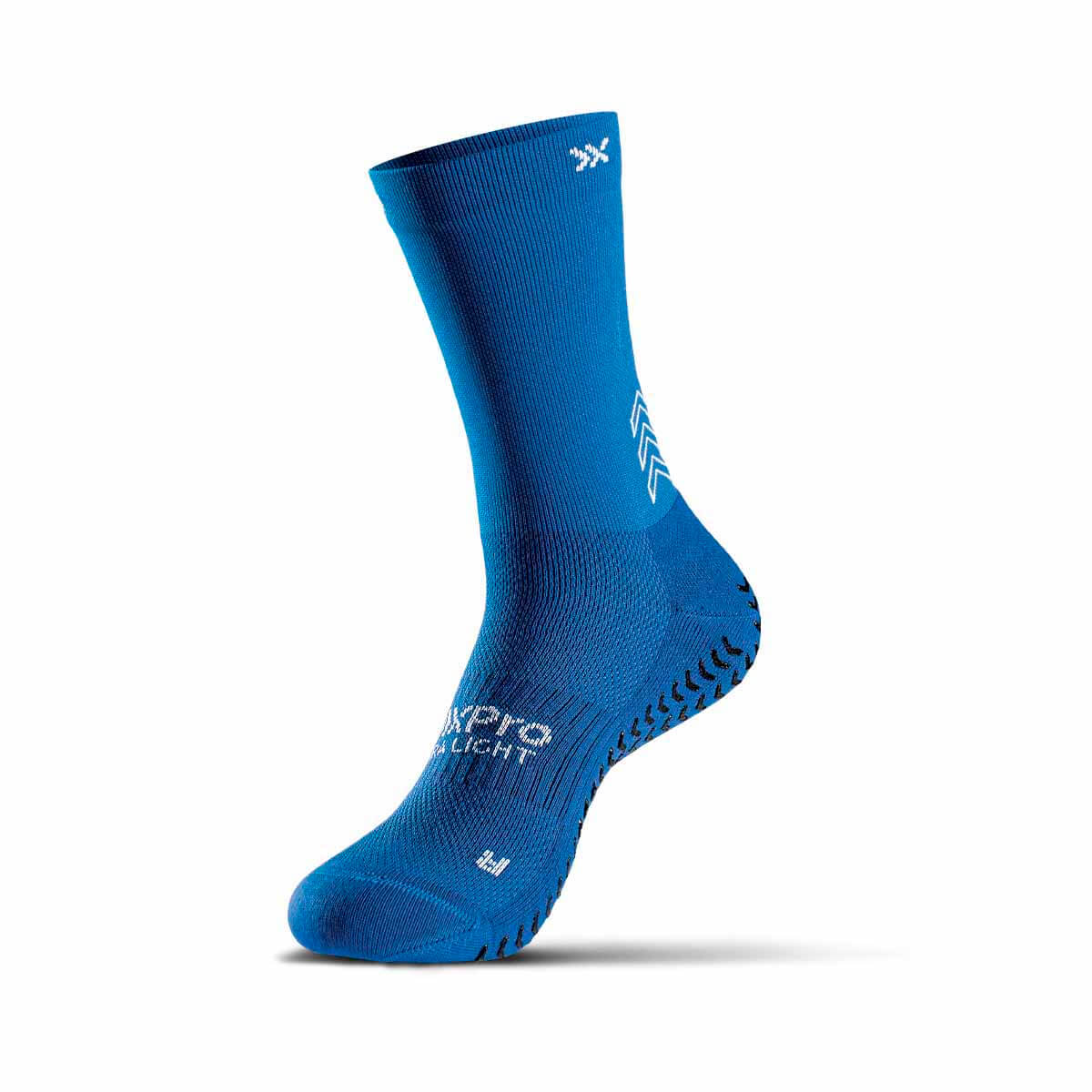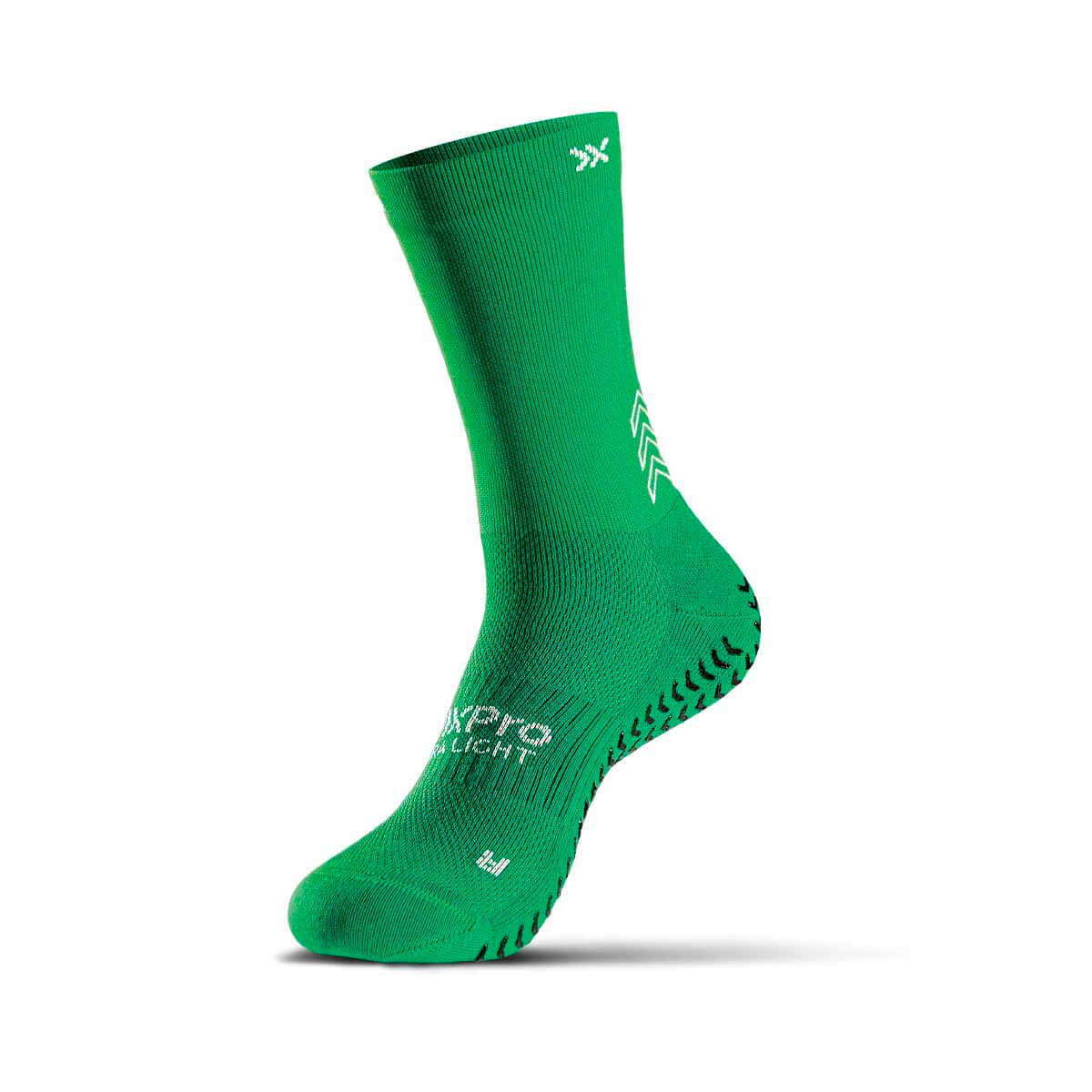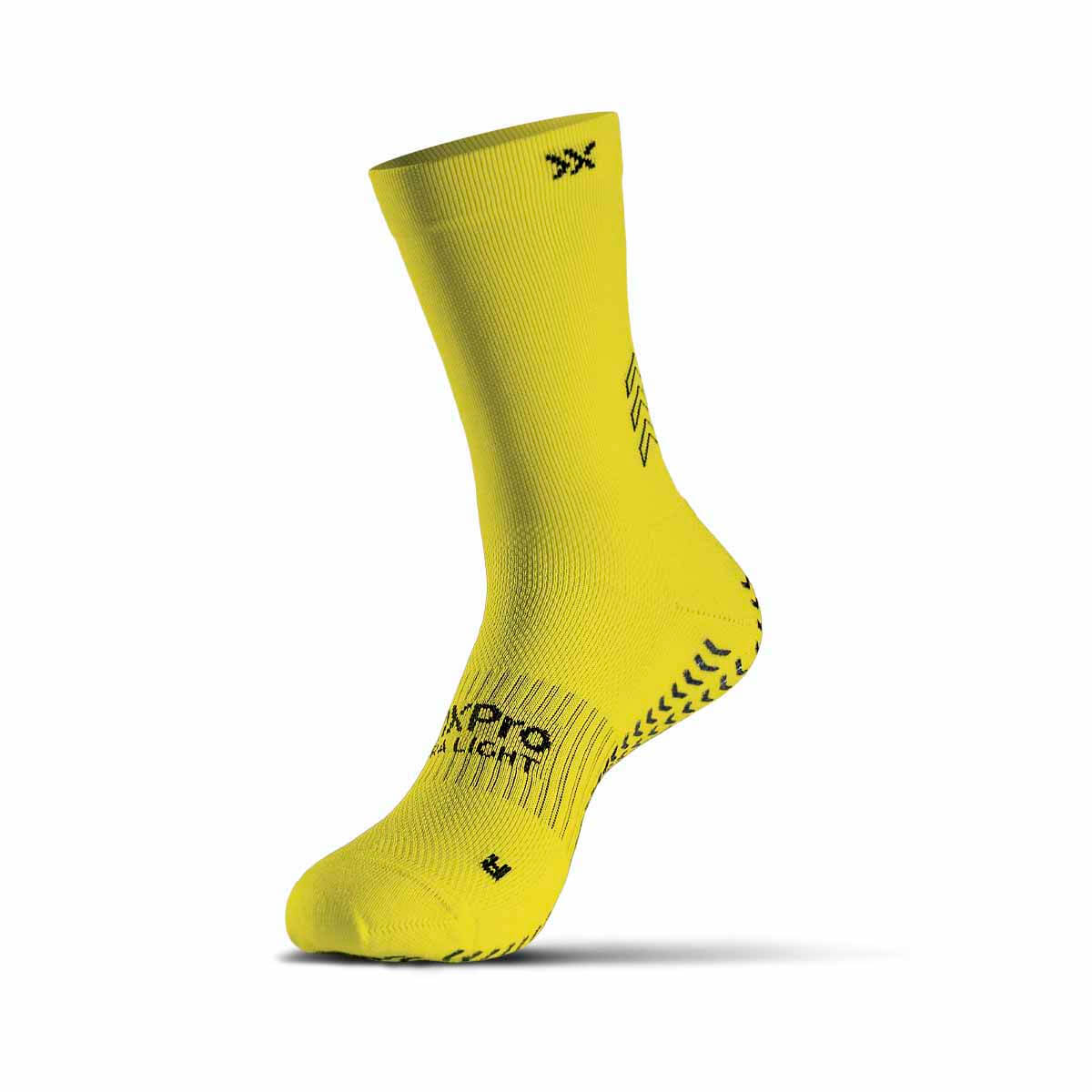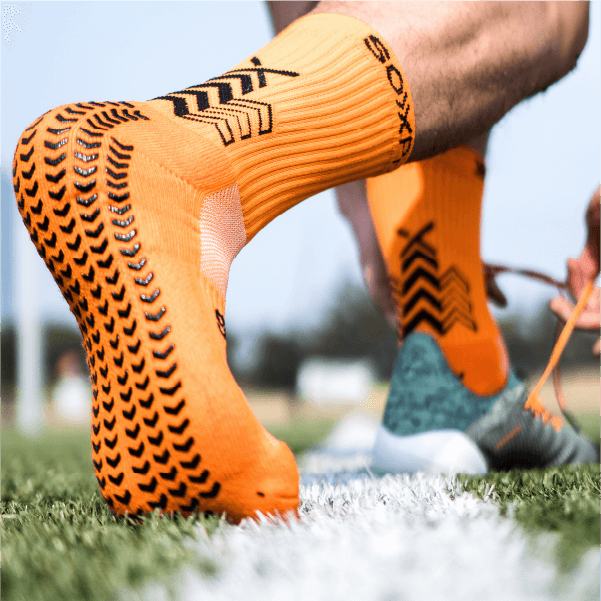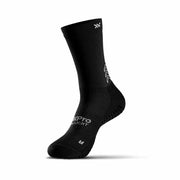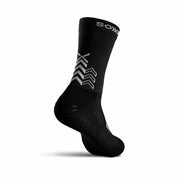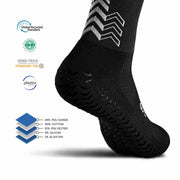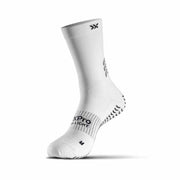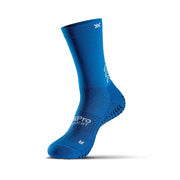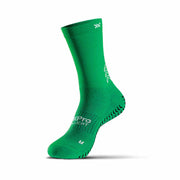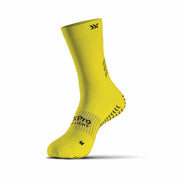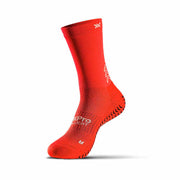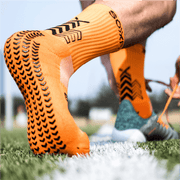 SOXPro Ultra Light Grip Sock
Sale price
$39.00
Regular price
Unit price
per
Joulun ajan kaikilla tuotteilla pidennetty vaihto- ja palautusaika 13.1.2024 asti!
The lightest grip sock on the market, weighing only about 30 grams! An excellent choice for the user who is looking for a sock that keeps his feet in place in the sport and is inconspicuous.
The normal-length SOXPro Ultra Light grip sock, which holds the foot firmly in the shoe, increases performance when playing almost any sport. Ultra Light is a very light, thin and anatomically precisely designed choice for demanding athletes. Arrow-shaped GRIP:IN holding elements in the sole and heel guarantee full performance reliability. The excellent grip is completed by the silicone yarn fibers sewn to the inside of the sock against the sole of the foot.
In addition to improving performance, the grip sock prevents various sprains and strains, which are often caused when the foot can move sideways in the shoe when stopping or turning. In addition, the SOXPro grip sock prevents micro-movements of the foot, which are most often the cause of painful blisters on the feet.
The microcushion technology of the Ultra Light sock covers the sole of the foot and absorbs shocks and effectively prevents blisters. In the sock, the heel is subtly raised and the toe, on the other hand, is thinner than in the Classic sock.
The material of the Ultra Light socks is made by combining the finest cotton and recycled Newlife™ polyester. The combination of materials guarantees a light and comfortable sports sock that keeps the user's foot dry throughout the sports performance. Newlife™ thread is made from used plastic bottles and made using a mechanical, not chemical, process.
The SOXPro grip sock has a Medical Device Class 1 classification, which means it is an approved product that reduces injuries and their risks.
The benefits of a grip sock
With the grip sock, the foot stays firmly in place in the shoe in any sport.
With the foot firmly in the shoe, the athlete increases his performance with faster changes of direction and more explosive starts.
Grip sock helps prevent sudden lateral movements of the leg and resulting sprains and strains.
The sock's ergonomic micro-cushions absorb shocks and protect the foot, reducing blisters that occur during sports.
Comfortable and breathable material keeps your feet dry
In order to maintain the quality and extend the durability of SOXPro socks, we recommend:
Always wash the socks in hand-warm water by hand or in the washing machine at a maximum of 30° degrees.
Wash the SOXPro socks inside out to maintain the functionality of the grip elements.
Do not use bleach.
Dry the socks only at room temperature or in the open air.
Do not expose the socks to heat.
Grippisukka
Hyvä, ohut ja huomaamaton!
Laadukkaat sukat
Erittäin hyvät ja pitävät sukat. Ei jalka liu'u kengän sisällä
Pesu
Muuten erittäin suositeltava koska paljon parempi kuin normi niken sukat jota käyttää harjotellessa eikä pääse jalka liikkumaan kengässä mutta peseminen hankalaa ja grippeihin tuli ekojen pesujen jälkeen jo pieniä koloja